Experts: Where To Find The Best Deals on Grocery Essentials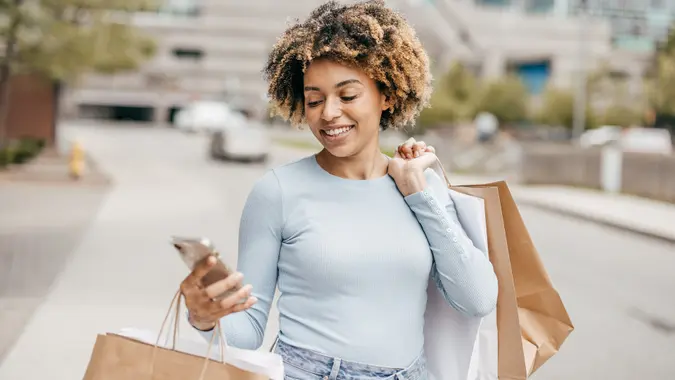 kate_sept2004 / iStock.com
While you can't beat shopping at stores where you can purchase just about everything you need from groceries to home goods in one go, for the purpose of getting the best deals, sometimes it's better to buy specific products from specific stores. Everyone can benefit from saving money on grocery essentials these days, with skyrocketing prices due to recent high inflation.
GOBankingRates aims to make this easier on you by asking experts which places you should shop to find the best deals on those grocery items you buy regularly.
Paper Products at Warehouse Clubs
You may not have realized how many paper products you used until the supply shortage of the COVID-19 pandemic made it hard to find everything from toilet paper to paper towels. Whether it's napkins, paper towels, paper plates or toilet paper, warehouse clubs often have excellent prices on these products.
And if you buy them on sale, they're even better, according to Julie Ramhold, consumer analyst with DealNews.com. "While some say you can find these items for cheaper by shopping sales at standard grocery stores, some households will find it easier to buy in bulk whenever they need the items rather than waiting for a sale.
"Depending on the household size, some families may be able to get away with shopping for these items once or twice a year; if you're shopping smaller quantities at smaller stores then you're going to end up having to make these purchases more often, even if you stock up while they're on sale."
Make Your Money Work for You
Produce at Aldi
Buying seasonal produce is a good way to save in general, but standard grocery stores can still be pretty expensive, Ramhold said. One store where you can really get the best deals on your favorite fruits and veggies is Aldi. "Aldi tends to have really great prices on produce and seasonal offerings in many cases, so it makes it easy to stay on budget. If you're looking for something specific, you may need to look elsewhere, but common fruits and veggies should provide a relatively consistent selection."
Frozen Foods at Target
Ramhold said that very often Target has great prices on select frozen items compared to shopping elsewhere. "For instance, the MyMochi ice cream is usually at a much better price at Target compared to shopping standard grocery stores and even discount stores like Aldi."
Additionally, Target's Good & Gather store brand of food items is usually fairly priced, too, she said, "So if you don't want to buy a huge amount of something like frozen waffles at a warehouse club, you can find a great deal on different Good & Gather varieties that won't break the bank."
Dried Spices at Grocery Stores
Spices are one of those few things you can probably buy wherever you already shop, Ramhold said. "This can be Target, Walmart or standard grocery stores, and you'll find the best deal shopping the international aisle rather than the baking aisle."
If you were planning to buy your dried spices in bulk at places like Costco, she warned that unless you're using them on a regular basis, they're going to lose their potency and the flavor won't be as sharp or defined as you want.  "Instead, buy smaller amounts from brands like Badia at your regular grocery store and restock as needed. That way you'll avoid having to throw out old spices, and you'll still get an excellent price."
Make Your Money Work for You
Look in Unexpected Places
One way to find great deals is to keep your eyes open when you're shopping at places where you might not be actively looking for specific grocery essentials, according to James Allen, a financial advisor and CPA with Billpin.
"In my experience, the best deals on grocery essentials are not always found in the places you'd expect. It's not just about the store, but about the specific items you're shopping for. For instance, Sam's Club surprisingly comes out on top for a variety of items, from bananas to Coca-Cola, and even Jif creamy peanut butter." 
Target for Grocery Essentials
Allen also said that Target is often overlooked as a grocery destination, because people tend to shop there for all kinds of other things, including clothing, home furnishings and school supplies. "[It] actually offers competitive prices, particularly on toilet paper," he said.
Eggs at Walmart
The big box retailer Walmart is known for low prices in general, but Allen said it is especially competitive when it comes to everyone's favorite breakfast item, eggs — a common choice for many shoppers. He also recommended, "Don't discount regional chains like H-E-B, which can offer great deals on certain items."
Don't Make Assumptions
The key takeaway here is to not make assumptions about where the best deals are, Allen said. "It's about being strategic with your shopping and knowing which stores offer the best prices for specific items. It might mean a bit more legwork, but your wallet will thank you."
More From GOBankingRates
Make Your Money Work for You