The Cost Per Month at 7 Gyms and Fitness Studios: How Membership Fees Compare

6 min Read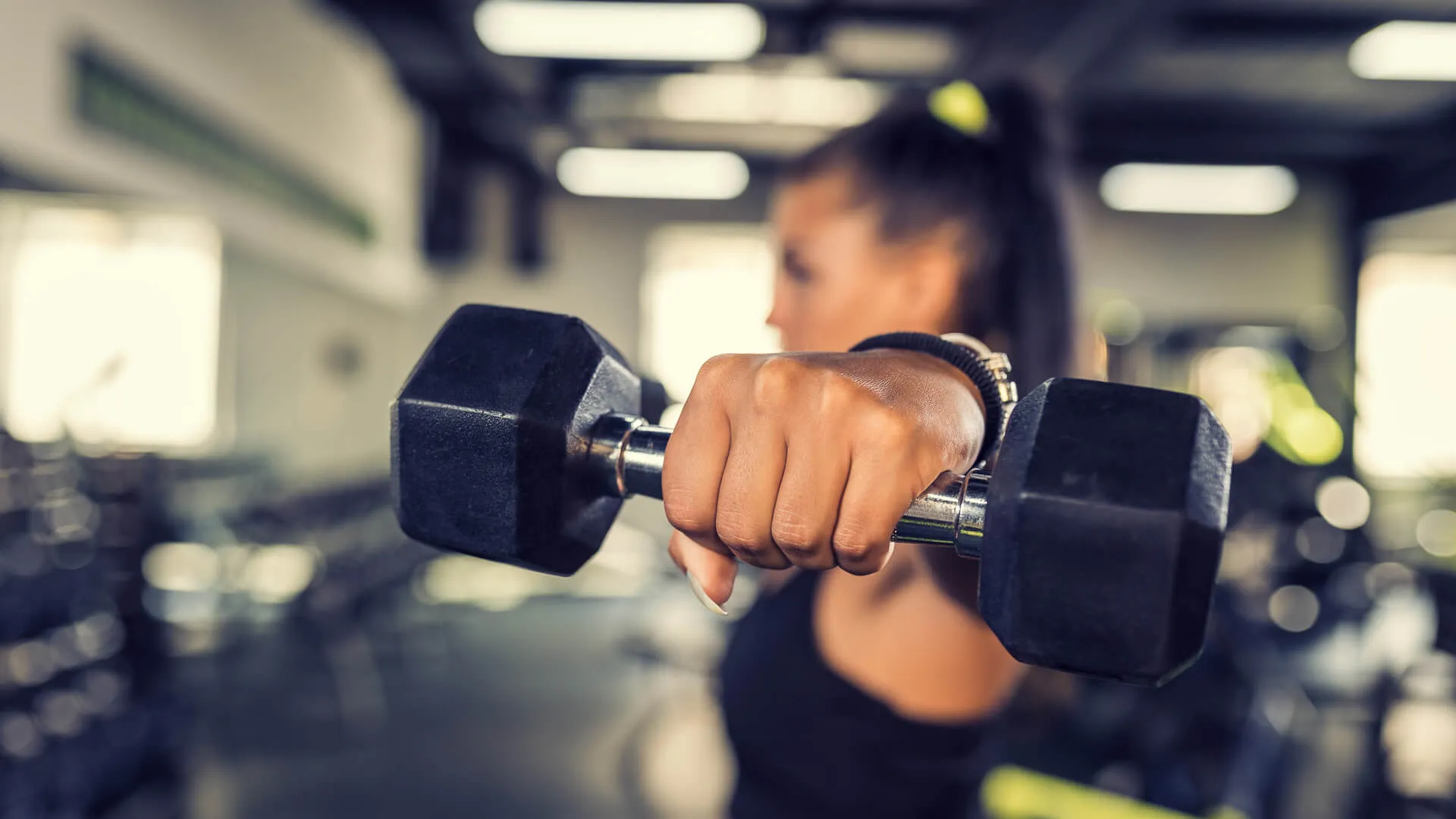 Why wait for the new year to resolve to get in shape? Across the country, countless national and local gyms and studios are ready to help you fulfill your fitness goals.
You don't have to put off joining a gym because you think it will break your budget. In fact, GOBankingRates found starting monthly prices as low as $10 while comparing costs at seven national fitness chains.
Read More: 12 Crucial Money Tips for Every Phase of Your Financial Life
Learn More: Is a Financial Advisor Worth It?
Still, if you're considering a new structured fitness routine, there are some financial questions to ask:
Is there a fee to join or a monthly membership fee?

Do I have to sign a contract?

Can I try out the gym on a free trial before signing up?

Is my membership good at just one location or all locations countrywide?

What is the cancellation policy?

Are online classes via your app included in the membership fee?

What extras are added to the base price, such as sales tax?

Is water free at the gym?
Stick to It: The 50/30/20 Rule: Is It the Best Budgeting Method?
Read on to learn more about the cost of joining a gym.
Last updated: Sep. 1, 2021
Make Your Money Work for You
24 Hour Fitness
24 Hour Fitness offers strength and cardio equipment, fitness classes, lap pools, steam rooms, turf zones and more at its 280+ clubs across 11 states. The company is based in Carlsbad, California, and opened its first gym more than 35 years ago.
The gym offers two membership plans for those who commit to a year-long membership: pay a discounted rate by paying for a full year in advance, or pay a slightly higher rate per month. There's also a no-contract plan that allows users to go month by month. Monthly membership fees begin at $33.33 if you pay for an entire year and are $41.99 if you choose to spread the fee out over 12 months. The month-to-month dues are $46.99. Each membership tier gives you the option of adding access to gyms outside your local area for a few dollars more per month.
Fit Your Budget: Cheap Gym Membership Options to Help You Keep Your Fitness Resolution
Anytime Fitness
The offerings at Anytime Fitness are extensive. Their clubs have machines ranging from treadmills to stair climbers to rowing machines, along with a selection of free weights, kettlebells and more. Anytime Fitness also has classes for spin, Zumba, cardio, yoga and body conditioning. And you can work out anytime you want. Anytime Fitness offers round-the-clock access to more than 4,700 locations worldwide.
The cost depends on the Anytime Fitness club you join. A sampling of the fees showed that members in Tarzana, California, pay $19.99 biweekly. In Hudson, Ohio, the price is $34.99 a month. That's about $20 less than in Round Rock, Texas, where the local club charges $54.95 a month with a 12-month commitment and $44.95 with a 24-month signup. Some of the individual clubs offer a weeklong free trial, so you can check it out before you join.
Read More: How COVID-19 Has Permanently Upended the Fitness Industry
Make Your Money Work for You
Blink
Blink has 100 locations in 10 states, along with a robust offering of online classes. In studio, Blink offers cardio and strength training, a selection of dumbbells and a stretch area.
The cost of a membership at Blink depends on the plan level you select, as well as your location. At some studios, the Orange plan costs $10 a month with a year-long commitment. If you just want to pay month-to-month, the Gray plan begins at $15 a month. The Blue plan, which gives you access to all Blink locations and unlimited use of all premium content on the Blink app, starts at $23.
Workouts: Exercise Routines of the Rich and Famous
Crunch
Crunch got its start with one small location in a basement in Greenwich Village in 1989, and now has more than 300 locations. It's known for its emphasis on strength and cardio.
The Base membership starts at $9.99 per month, with the cost depending on club location. The starter plan gives customers access to cardio, weights and machines, online nutrition information, the power half-hour circuit training and more. Upgrade to the Peak plan to add group fitness classes, Crush live online workouts and hydro massage for about $22 per month. The Peak Results program adds another layer of services — ride classes, advanced HIIT classes, babysitting and guest privileges for $29.99 a month.
Gold's Gym
The iconic logo of Gold's Gym depicts a buff weightlifter, but the gym is more than that. It offers strength workouts, cardio equipment and free weights, personal training support and group exercise/cycling classes at locations across the country.
As with most workout clubs, the cost to join a Gold's Gym varies by location, and it is higher if you want to work out at more than one location. Monthly dues start at $49.99 in Los Angeles and upstate New York, and at $43 in Tampa, Florida.
Apps: Are These Top Fitness and Food-Tracking Apps Worth the Cost?
Make Your Money Work for You
LA Fitness
The first LA Fitness opened in 1984 in the Los Angeles suburb of Covina. By 2019, it had grown to more than 700 clubs, with many of them clustered outside its Los Angeles core in the East, from New York to Florida.
LA Fitness has group classes, such as yoga step sculpt, as well as cardio machines, weights, sports courts and a heated swimming pool. It has classes designed for older members, such as Senior Fit and SeniorSneakers. Membership begins at $33.99 per month.
Discover: Tips To Keep Your Finances in Order Without Sacrificing What You Want
Planet Fitness
Planet Fitness has more than 2,000 locations globally, making it accessible to millions of people. And it's also affordable. A Classic membership is $10 per month and entitles customers to unlimited use of their home gyms. Those who upgrade to a PF Black Card plan pay $22.99 per month, which allows the use of any Planet Fitness gym and other benefits, such as bringing a friend or using the club's massage chairs.
The focus at Planet Fitness is on cardio and strength, and certified trainers can help the workout set to create a customized exercise plan or assist in using the equipment.
More From GOBankingRates
About the Author