Could You Lose Your Health Insurance If the Debt Ceiling Isn't Raised?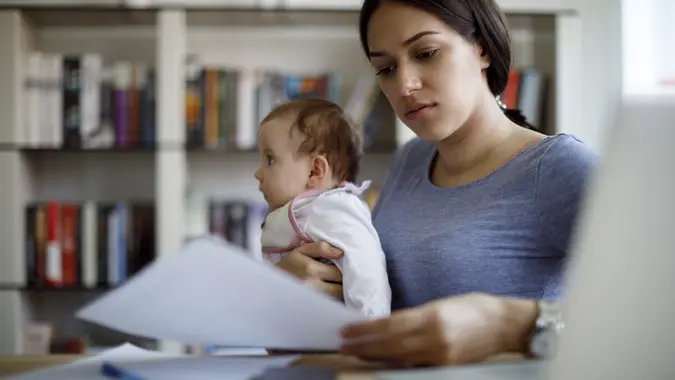 damircudic / iStock.com
If U.S. lawmakers fail to reach a debt ceiling agreement in time to avoid a government default — something that could happen as soon as June 1 — millions of Americans might see disruptions to their health insurance coverage.
One of the main impacts of a default would be felt by Americans who receive government-run health insurance from programs like Medicare and Medicaid. That's because many healthcare providers depend on Medicare and Medicaid for revenue, Politico reported — and those programs could see funding cut in the event of a default.
Medicare alone accounted for more than one-quarter (26%) of national hospital spending as recently as 2021. If the federal government suspends Medicare funds because it has run out of money, providers might have difficulty meeting their own obligations, according to a recent report from Moody's Analytics.
"Disruptions to Medicare and Medicaid payments are a problem for the healthcare industry and most significantly smaller hospitals and doctors' offices with little financial wiggle room, especially in rural areas," the Moody's report said. "Longer term, healthcare providers would likely be more hesitant to see Medicare and Medicaid patients."
For millions of Medicare recipients, this means they won't have access to healthcare services they currently depend on.
Americans who get health insurance through the federal Affordable Care Act marketplace could also see a disruption in benefits. These Americans "would instantly see their premiums go up" if the U.S. Treasury Department can no longer fund subsidies because of default, Frederick Isasi, executive director of Families USA, told Politico. Those who can't afford the higher premiums might end up losing coverage.
Make Your Money Work for You
A major impact would also be felt by Americans who depend on the Veterans Affairs department for certain health services. In the event of a default, some veterans hospitals might not remain open, meaning veterans could lose access to needed care, according to Bill Hoagland, senior vice president at the Bipartisan Policy Center.
Even if lawmakers come up with a plan to raise the debt limit and avoid a default, hundreds of thousands of Americans could see a disruption to their health insurance, The Hill reported.
The reason is that U.S. House Republicans want to include stricter work requirements for Medicaid recipients as part a debt ceiling deal with President Joe Biden. Under the GOP plan, roughly 600,000 Americans would lose healthcare because they would no longer qualify for Medicaid, The Hill reported, citing an April analysis from the Congressional Budget Office. Most of those affected would be low- and moderate-income Americans who are 19- to 56-years-old and capable of working.
Although Biden and leading Democrats publicly oppose such a measure, there are fears that the president might be willing to make certain concessions to get a deal done and avoid a default.
More From GOBankingRates