Companies That Make a Killing From Your 4th of July Purchases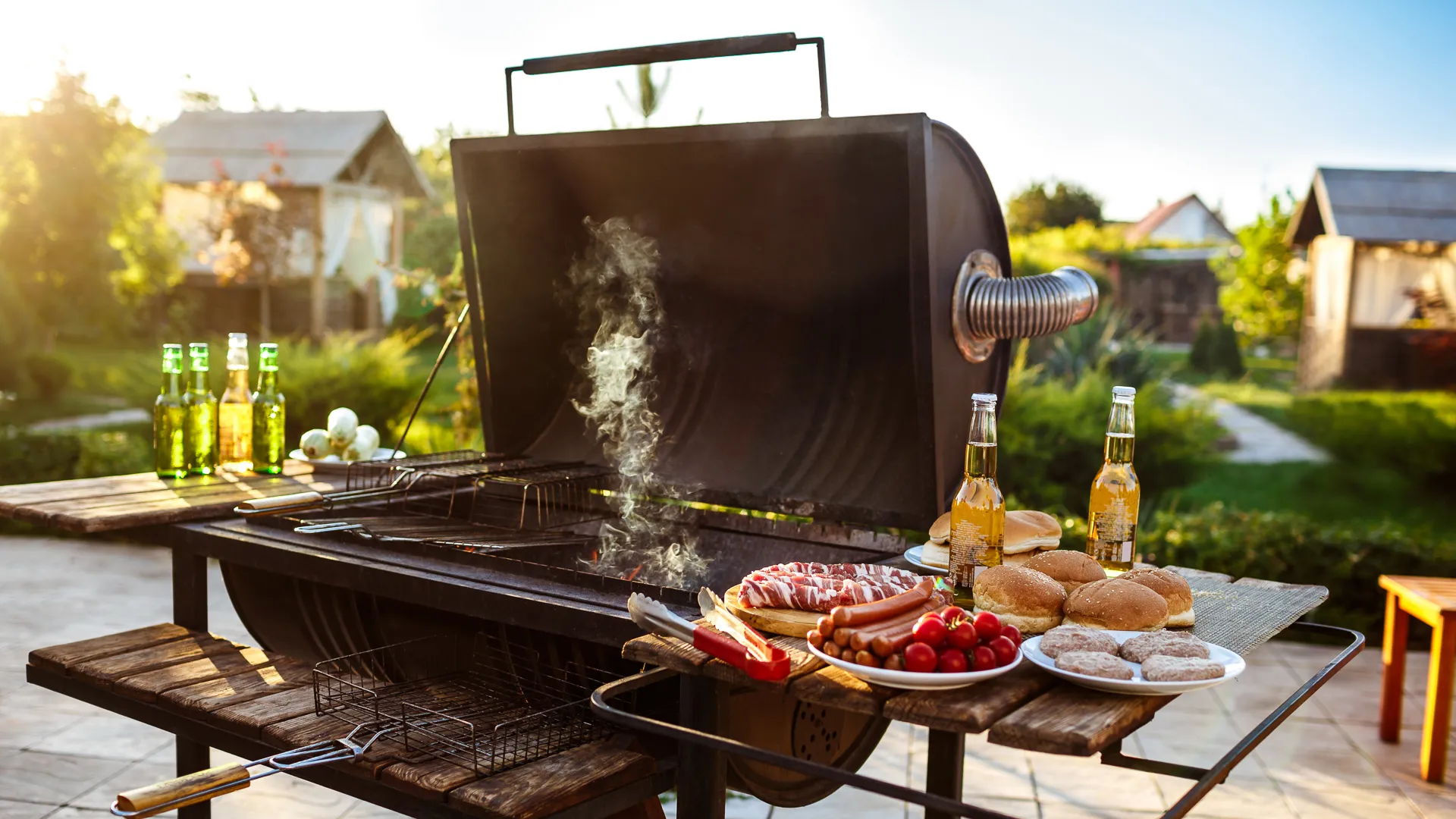 In 2019, consumers were expected to spend $6.7 billion on the Fourth of July, according to the National Retail Federation (NRF). Last year was an outlier, but all signs are pointing toward a blowout showing this Independence Day. The NRF expects 84% of the country to celebrate, with an average per-person food expenditure of $80.54. Plans for things like traveling and attending cookouts are at or near pre-pandemic levels.
That's good news for Americans who sat out last year to play it safe — and good news for the companies that do the selling on the other end of all that buying. These are the companies that will cash in on Independence Day. 
Last updated: July 1, 2021
Royal Dutch Shell
America defeated the British to make Independence Day possible — but the two countries never stopped doing business. The British-Dutch consortium we call Shell now operates 14,000 gas stations in the U.S. According to Statista, Shell is also the most commonly purchased brand of motor oil.
When gas prices began rebounding in the spring, Shell epitomized the oil recovery when it reported net income gains of 69% compared to the year prior. AAA predicts that nearly 48 million Americans plan to travel for July Fourth, the second-highest volume on record. More than 91% — 43.6 million — will drive. That's the most ever. With gas prices at their highest in seven years, that's a whole lot of green American dollars ready to be siphoned back to Great Britain on July Fourth.
Make Your Money Work for You
American Airlines
The lion's share of the holiday traffic will be on the highways, but the skies will be congested, too. AAA estimates that an additional 3.5 million people will fly — that's an increase of 164% over last year and it is 90% of pre-pandemic levels.
For years, Delta, American and United took rotating turns as the king of the airline hill, but the pandemic put an end to that game. American emerged from the crisis as the largest airline in the world with the rest of the pack a comfortable distance away. American's June schedule was busier than that of No. 2 Delta by more than 20%.
JBS USA
The price of meat normally rises in the summer when Memorial Day kicks off grilling season, but this year is not like those that came before. High gas prices and supply-chain issues had already inflated meat prices beyond the regular late-May boom — and then it got much worse. 
A ransomware attack on JBS USA, the largest meat producer in the world, hobbled the company's operations. Supply plummeted and meat prices soared, and now the price of beef, pork and chicken are way up in grocery stores across America.
Ironically, the victim of the cyberattack, JBS, stands to benefit more than any other company from the higher prices that the attack helped to create. 
Make Your Money Work for You
Zambelli Fireworks
Zambelli Fireworks is the largest fireworks supplier in America by far, according to supplier discovery firm Thomasnet.com. Thanks to the same post-pandemic supply-chain issues that are stoking inflation across the entire economy, fireworks are in short supply and high demand with the granddaddy of all fireworks holidays fast approaching. 
With live events canceled across the country in 2020, record-breaking fireworks sales approached $2 billion last year as homebound revelers staged their own pyrotechnic shows.
This year is different.
Ongoing fireworks shortages have caused supplies to fall by 30%. Shoppers are paying big bucks for limited selections as companies like Zambelli raise their prices and then raise them some more. It's not uncommon to see popular fireworks going for close to three times what they sold for last year, according to NBC News.
The Clorox Company
Clorox was one of the big winners from early on in the pandemic — its bleach, disinfectant wipes and cleaning products were hot commodities in a world newly obsessed with killing germs. Now, Clorox is back to clean up again — clean up in terms of July Fourth sales, that is.
Clorox, you see, owns Kingsford, the biggest name in charcoal and the brand that commands 80% of the market share. According to GlobeNewswire, sales are soaring and the North American charcoal market is on pace to reach $466.6 million by 2030.
More From GOBankingRates