9 Thoughtful Last-Minute Gifts for Mother's Day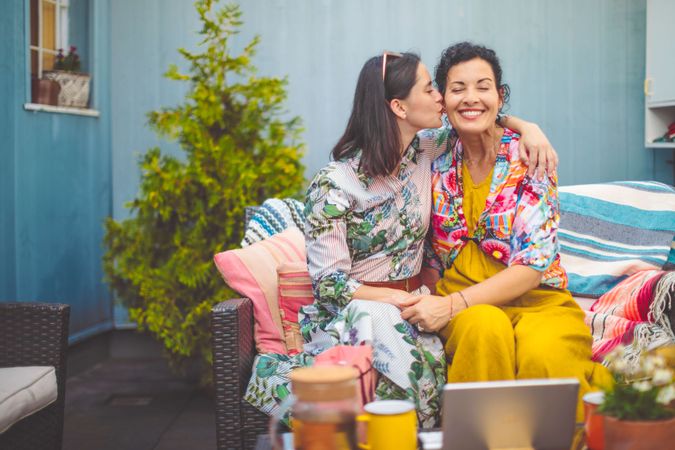 Eva-Katalin / Getty Images
Mothers have given their children the gift of life — and the gift of time. Unfortunately, the hustle and bustle of modern society can make catching up with Mom difficult. Even Mother's Day, an annual celebration of all things mom, can sneak up on you.
Fortunately, GOBankingRates has you covered on last-minute gifts for Mother's Day, on May 12 this year.
DIY Mother's Day Gifts
A do-it-yourself gift can say a lot more than a store-bought one. Macaroni pictures might have worked better when you were in kindergarten, but there are still plenty of ideas for thoughtful DIY Mother's Day gifts you can make for your mom now.
Balloon bouquet: Who doesn't love balloons? String together some cut-out letters and balloons to send Mom a special floating message. Tie it between chairs in the kitchen and surprise her with a Mother's Day brunch.
Scenic drive: Don't forget all those times Mom had to take you to school, the doctor's office, soccer practice, your friend's house and clarinet lessons. Give back some of those miles by taking her on a scenic drive.
Homemade body scrub: Pamper your mom with a customized body scrub suited to her needs and tastes. There are plenty of body scrub tutorials out there, such as this one from Wellness Mama.
New mom's survival guide: If you know a new mom, help her out by crafting your own guide and creating a simple kit with useful items such as bandages, batteries and binkies.
Paper tulips: Paper tulips can jazz up a room. And though they might not have a bright floral fragrance, they don't require water and won't wilt.
Pop-up card: Pop-up cards are inexpensive to make and add a bit of pizzazz to an otherwise customary Mother's Day gift. Include a little something extra like a gift card to her favorite store.
Room service or cleaning: Not that you shouldn't treat your mom like the queen she is every day, but deep cleaning the house or pampering her with breakfast in bed can set the right mood for a relaxing Mother's Day.
Stylish soaps: Try out these recipes to make impressively gorgeous soaps that look like gemstones.
A home-cooked, three-course meal: There is no shortage of Mother's Day brunch deals available, but why spend money at a restaurant when a home-cooked meal will do? You can even prepare some of your favorite dishes that you both enjoyed when you were growing up.
Make Your Money Work for You
Check Out: 12 Pricey Restaurant Meals You Can Make at Home for Less
Keep reading to see 20 hacks that could save you money at Marshalls, T.J.Maxx and Ross.
More on Saving Money