30 Stocking Stuffers for Under $10 (That People Actually Want)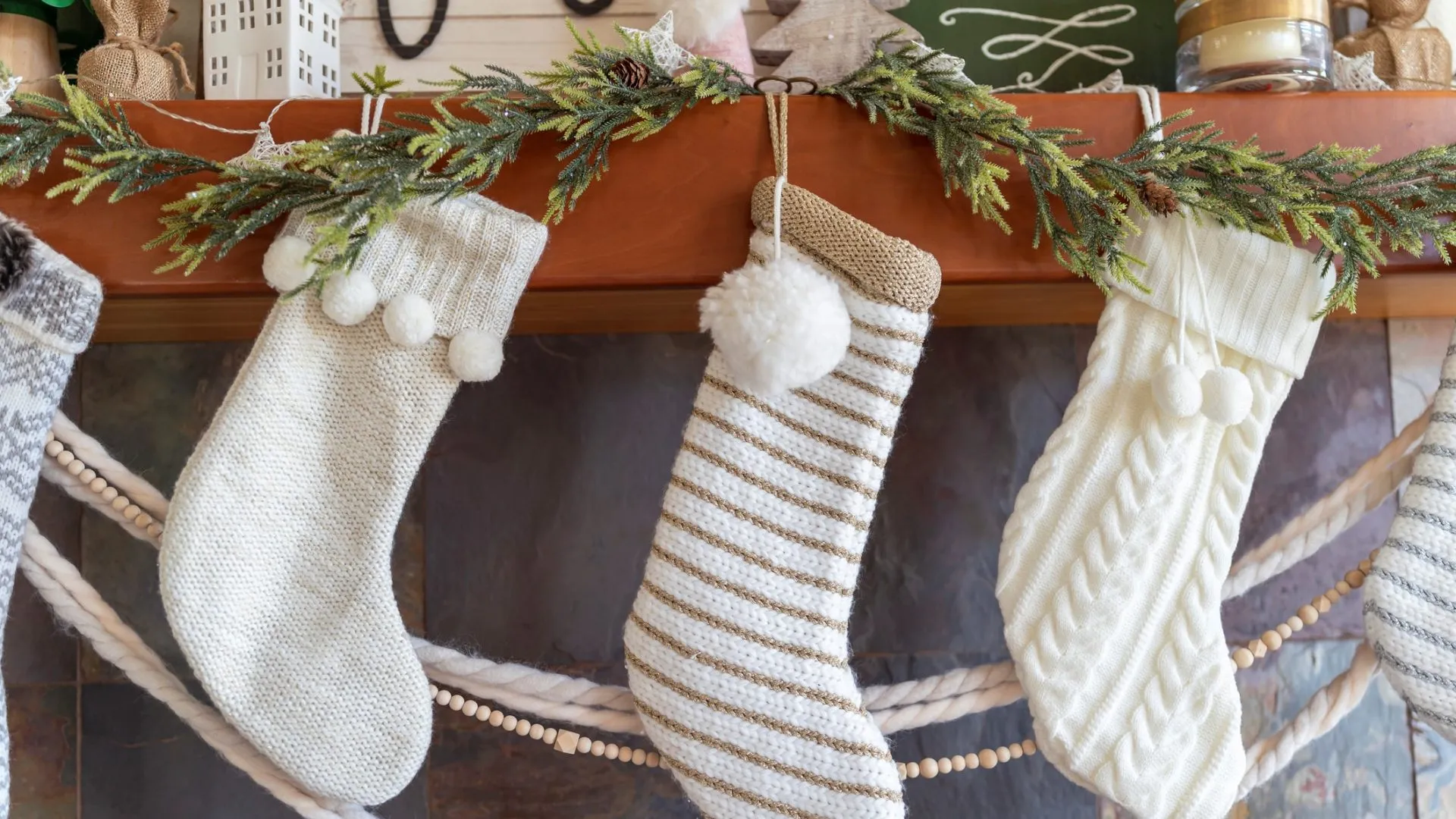 Ice Roller for Face
Ice rollers are a must-have for a beauty lover. These help boost circulation in the face and under the eyes for a youthful glow.
Deluxe Ice Cream Scoop
Ice cream is delicious, but the scooping isn't. This scoop makes it easier with a soft grip handle and a tool to open the carton for those extra frozen-on lids.
Olivina Men Ginger Beer Exfoliating Bar Soap
Pamper your man this Christmas with the Olivina Men Ginger Beer Exfoliating Bar Soap. This exfoliating bar soap provides the ultimate clean and is made with sustainable palm oil, making it a good gift for him and the environment too.
Make Your Money Work for You
Fidget Pop-It Spinners
Who wouldn't want to decompress a little with a hand spinner? These rainbow Fidget Pop It Spinners come in a pack of two from Walmart are a great gift for children and adults alike. The device helps reduce anxiety and boosts focus. It's also portable and the perfect size for a stocking.
Harry's Men's Razor with 2 Razor Blades — Forest Green
Are you in need of gifts for your dad or a boyfriend? Then purchase this men's razor from a reputable brand that offers a quality shave at an affordable price.
Four Piece Cheese Knives Set
For the family member who is always making charcuterie plates, give them some knives that will make the job easier. These are all stainless steel and made with high-quality wood handles.
Working Hands
This is a great stocking stuffer for the people in your family who work with their hands. Give them the gift of moisturized hands so they're not dealing with such dry skin throughout the winter
Kong Dog Toy
KONG toys are always a hit with dogs, especially stuffed with a little peanut butter. Treat dog owners and their furry friends to this irresistible toy.
Fast Charging USB Plus
This is a great stocking stuffer for the techies on your list. You can charge multiple devices at once at full speed.
Beanie
How do you stay stylish when it's so cold outside? Choose one of the many colors this beanie comes in and you can solve that problem with this stocking stuffer.
Make Your Money Work for You
Bamboo Salad Tongs
These are great for the person whose house you're always going to for dinners. These "salad hands" are made from 100% eco-friendly bamboo for a useful gift that's also kind to the environment.
Stainless Steel Cocktail Muddler
Repay the bartender in your family with this high-quality cocktail muddler. It's easy to clean, and won't rust or peel.
Dry Body Brush
This brush adds a little luxury to every bath or shower. The brush softens the skin and gives the user a relaxing massage feeling at the same time. 
Cell Phone Desk Mount
This mount helps keep phones out of the way when you should be concentrating on work. This is a great gift for the hard worker in your family who appreciates the art of organization.
Silk Sleep Eye Mask
These eye masks are a game changer, and for this price, you don't want to pass them up. Not only are they extremely comfortable, but they really block out any light, so you can get a good night's rest. Perfect for the person who's always going and never takes the time they need to take a little snooze.
Coasters
Everyone needs coasters, and this set comes with cool designs that will go great with a variety of decor. They're water-proof, dust-proof, and dry fast.
Temporary Tattoos
Kids will love these glow-in-the-dark tats. Choose from a bunch of different holiday-themed designs. Perfect to give to kids to share and stay busy during the festivities.
Make Your Money Work for You
Dickies Men's Cushion Compression Socks, 3-Pack
Socks are something a man will wear thin, so they'll always make for a great gift idea. Made out of an industrial-strength garment, these extra thick socks add stability and support to last.
Cat Treats
Cat lovers and their cats will love these crunchy goodies. Made with real fish, the seafood flavor is sure to be the purrfect gift.
Reese's Peanut Butter Trees
For just under $6, you can get a pack of these tasty Reese's Trees and treat multiple people on your list to these holiday favorites. Each pack comes with six trees.
Shea Sugar Scrub
This fantastic and warm-smelling scrub will leave skin exfoliated, glowing and smooth.
White Cheddar Cheese Balls
These yummy snacks will keep everyone satisfied until the big dinner. Plus, they're gluten-free, so everyone on your list can enjoy them.
Ice Breakers Holiday Mints
Mints are one of those things that you always wish you had, but never think to buy. That's why they make a great stocking stuffer. Plus, they come in the seasonal candy cane flavor to keep everything on theme.
Jump Rope
This classic kids' toy is less than $10 and will keep kids having fun during holiday parties.
Stress Ball
Whether you're shopping for an overworked adult or a kid looking to have some fun, this stress ball will appeal to both. The ball comes in a bunch of different colors, so you can get a few for everyone on your list.
Make Your Money Work for You
Christmas Fun Mad Libs
Kids and adults can create their own stories with each other with Christmas Fun Mad Libs. Play with a friend and fill in the blanks and hilarity will ensue.
Sephora Eyeshadow Palette
This palette comes with nude shades with metallic, matte and shimmering finishes that the makeup lover on your list will love.
Back Scratcher
For that person who always seems to be itchy, you can solve all of their problems with this silver-tone scratcher.
Snowman Earrings
Keep the mood festive with these adorable snowman earrings. They're made with simulated crystal and simulated pearl to give a lovely shimmer wherever you go.
Baby's First Christmas Ornament
For the people who just had a little one, give them this cute ornament so they can always remember their child's first Christmas celebration.
More From GOBankingRates
All prices were accurate as of Nov. 29, 2022, and sourced from the official retailers' websites. Prices are subject to change at the retailers' discretion.