Walmart, Amazon and 8 More Stores for Cheap Halloween Costumes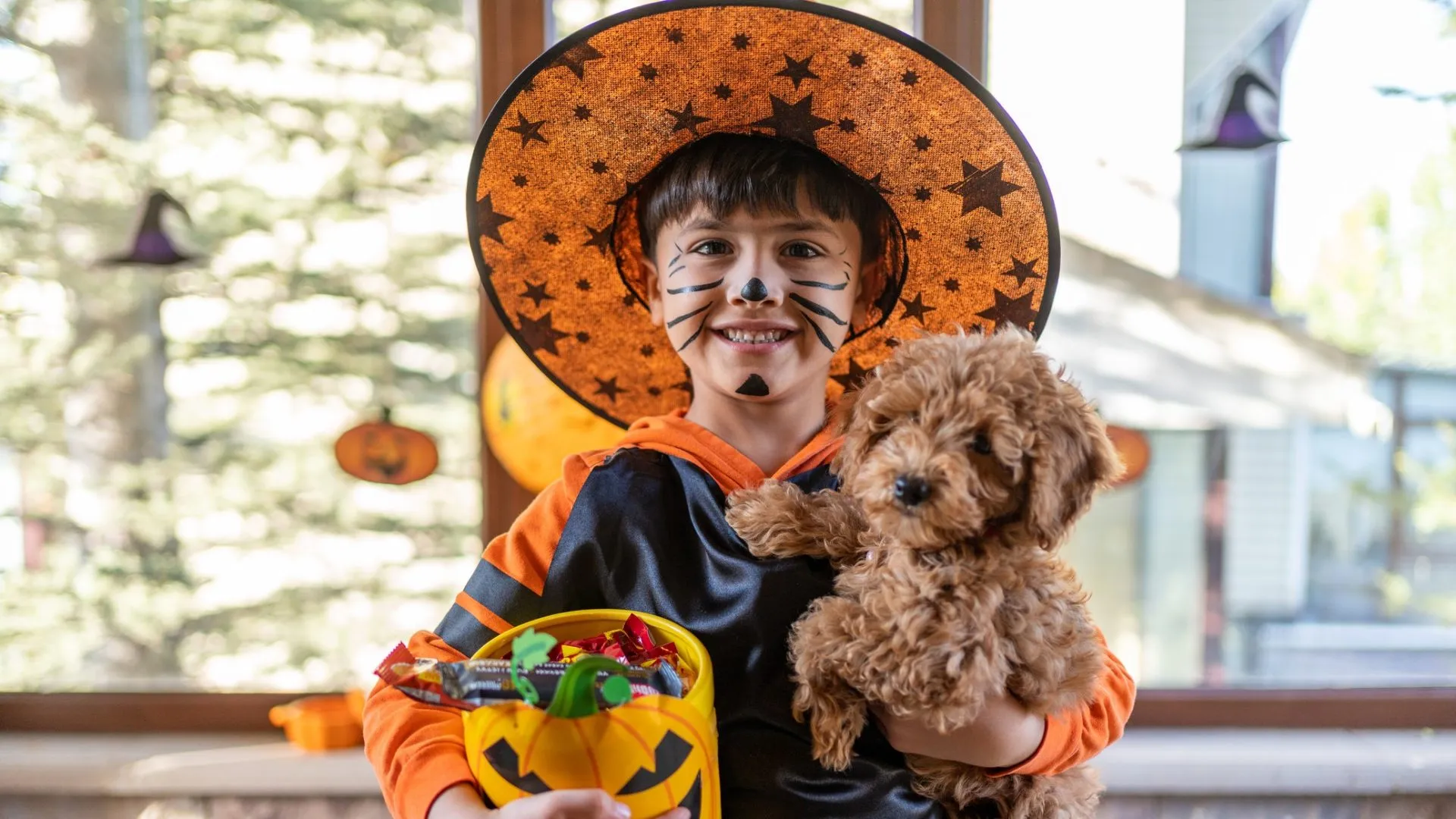 Buying a costume for Halloween can be a stressful experience. You want to look like you put effort in, but don't want to regret how much you spent. If you're buying a costume for your kids, you want to make all of their costume dreams come true — but not at too high of a cost. After all, they're never going to be able to wear it again after this year.
Retailers have no shortage of affordable Halloween costumes both in-store and online, letting you shop in the manner you're most comfortable. Here's a look at 10 stores where you can find a costume that's both fabulous and budget-friendly.
Target
Head to Target for one of the largest selections of cheap Halloween costumes for all ages (and pets). You'll find everything from superhero costumes to group costumes at both your neighborhood Target location and on the retailer's website.
Pick up a kid's X-ray skeleton costume for $15.00. For that same price, your kid can also be a witch — or wizard! — or a minion. Target also sells a ton of costume accessories, like a queen's crown for $5.00 or a t-rex costume for your dog or cat for $13.00.
For adults, pick up an ice cream mask or creepy doll costume for $15.00. If you want to upgrade to being an entire slice of pizza, that'll set you back just $25.00.
Make Your Money Work for You
Walmart
If you're trying to save money, Walmart might be your best bet for cheap Halloween costumes, décor and candy. You'll find dozens of adult costumes for less than $20 — and you can choose from a selection of classic, superhero, humorous or TV/movie character costumes.
An adult sexy sailor costume is just $19.74 at Walmart, while a toddler caveman costume is available for only $7.79. There's also a wide variety of kids' costumes for around $9, including an astronaut or a dog. Adults can spend just $9.98 on costumes like a pirate, a witch or a flapper.
You can buy your Halloween costume online, in-store or opt for curbside pickup.
Party City
You don't have to wait for end-of-season Halloween costume sales at Party City. This chain already has an impressive selection of kids' Halloween costumes priced under $10. Some of the many options include a vampire costume for $7.50, as well as a pirate costume for $10.00.
Adults can find affordable costumes as well, including a devil accessory kit for $7.50 and a Harley Quinn costume or a supreme court justice costume for $11.25.
Costume SuperCenter
If you don't have time to run to the store this year, shop online and take advantage of 15% off costumes when you sign up for the Costume SuperCenter email list. You also get free shipping on orders more than $49.99. This online retailer has a large inventory of costumes for adults, kids and pets.
Costume SuperCenter has listed items like the pirate costume for just $9.95 and a Rosie the Riveter costume for only $19.95. Take your pick of classic costumes, character costumes and sexy costumes to make this Halloween one to remember.
Make Your Money Work for You
Costco
This year, make the most of your Costco membership to get some great deals on Halloween costumes for kids and pets. Pick up a firefighter or unicorn costume for your dog for only $19.99. Costco also sells Halloween décor and treats.
Spirit Halloween
You might see a Spirit Halloween store popping up in your neighborhood, but even if you don't, you can still shop for hundreds of costumes on its website. Take advantage of coupon codes and seasonal sale items to get the biggest discounts on your order.
This store offers more options in deluxe costumes, so you don't have to shop around for accessories for many Halloween outfits. Pick up a Kate Middleton costume for $20.00 or a Wonder Woman costume for the same price. Kids can be treated to a zookeeper or t-rex costume for $10.00. You can get free shipping on orders over $35 with the code SHIP35. 
HalloweenCostumes.com
HalloweenCostumes.com can get you pretty much any costume you can think of. The trick is to look in its clearance section for the best deals. Order a plastic fork costume for $14.99 or a prisoner costume for $19.99. Kids can get a skeleton costume or a Luca Alberto costume for $24.99.
Costumes.com
Another online retailer hosting a Halloween costume sale is Costumes.com. You'll find some unique costume themes and ensembles that can also work great for non-Halloween costume parties or events throughout the year. Right now, you get free shipping on orders more than $49.99.
Pick up the adult Connect Four game costume for $19.99 or a nun costume for $17.99. Kids can get a Storm Shadow classic muscle costume for $19.99 or a Power Ranger costume for the same price. If you're going all in this year, you can also pick out wigs, shoes and makeup at this online outlet.
Halloween Express
Halloween Express offers a large selection of cheap Halloween costumes and accessories online and at local stores. You can pick up the women's pixie costume starting at $9.47 or the Wednesday Addams gothic prom costume for $24.98. Kids can be a Jolly Rancher candy or a banana starting at $16.98.
Shop the sales and specials section for closeouts and deep discounts on costumes and accessories from past seasons.
Amazon
Chances are you already rely on Amazon for a good portion of your online shopping, and you can also count on the online retail giant for cheap Halloween costumes. Score a USB/light plug and socket couple set costume for $29.99 or a baby pumpkin costume for $21.99. Of course, since it's Amazon, you can also get just about anything else you can imagine for Halloween.
Laura Beck, Jennifer Taylor and Sabah Karimi contributed to the reporting for this article.
Please note photos are for illustrative purposes only. As a result, some of the photos might not reflect the specific stores or costumes listed in this article.
More From GOBankingRates

BEFORE YOU GO
See Today's Best
Banking Offers