Affordable Renovations for Every Room in Your House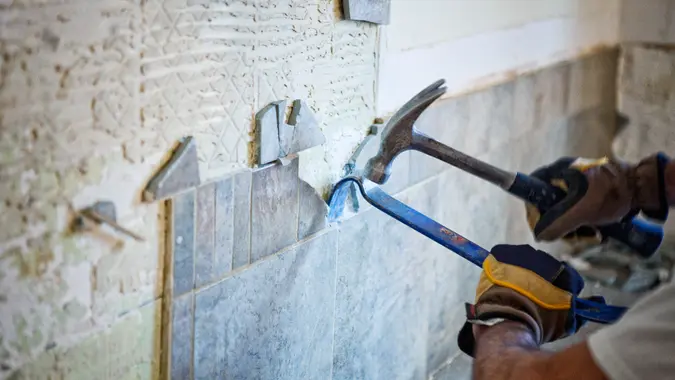 powerofforever / Getty Images/iStockphoto
Whether you plan on renovating a room in your home before the year is up or are making a home renovation resolution for next year, there are plenty of affordable ways to renovate every room in your house. We've rounded up some of the most popular rooms to renovate without breaking the bank in your home.
Explore: GOBankingRates' Best Credit Cards for 2023
More: 3 Easy Tips To Turn Your Credit Woes Into Wows
Kitchen
The kitchen is often referred to as the heart of the house as many homeowners spend a lot of time cooking and connecting with loved ones in this room. Investing in renovations for a kitchen is key because this is the room that adds the most value to a home.
Bathroom
Whether you're planning to renovate a primary or guest bathroom and half bath, this is one room in a house where smaller, subtle touches go a long way in upgrading the space in a tasteful way.
Other Rooms
For every other room in your home we did not mention, like bedrooms, living rooms and home offices, to name a few spaces, you can easily transform these rooms with a fresh coat of paint and new décor. Best of all, these renovations are affordable and many can be done on your own!
Make Your Money Work for You
More From GOBankingRates
Make Your Money Work for You