How Much It Really Costs To Protect Your Home Against Natural Disasters

10 min Read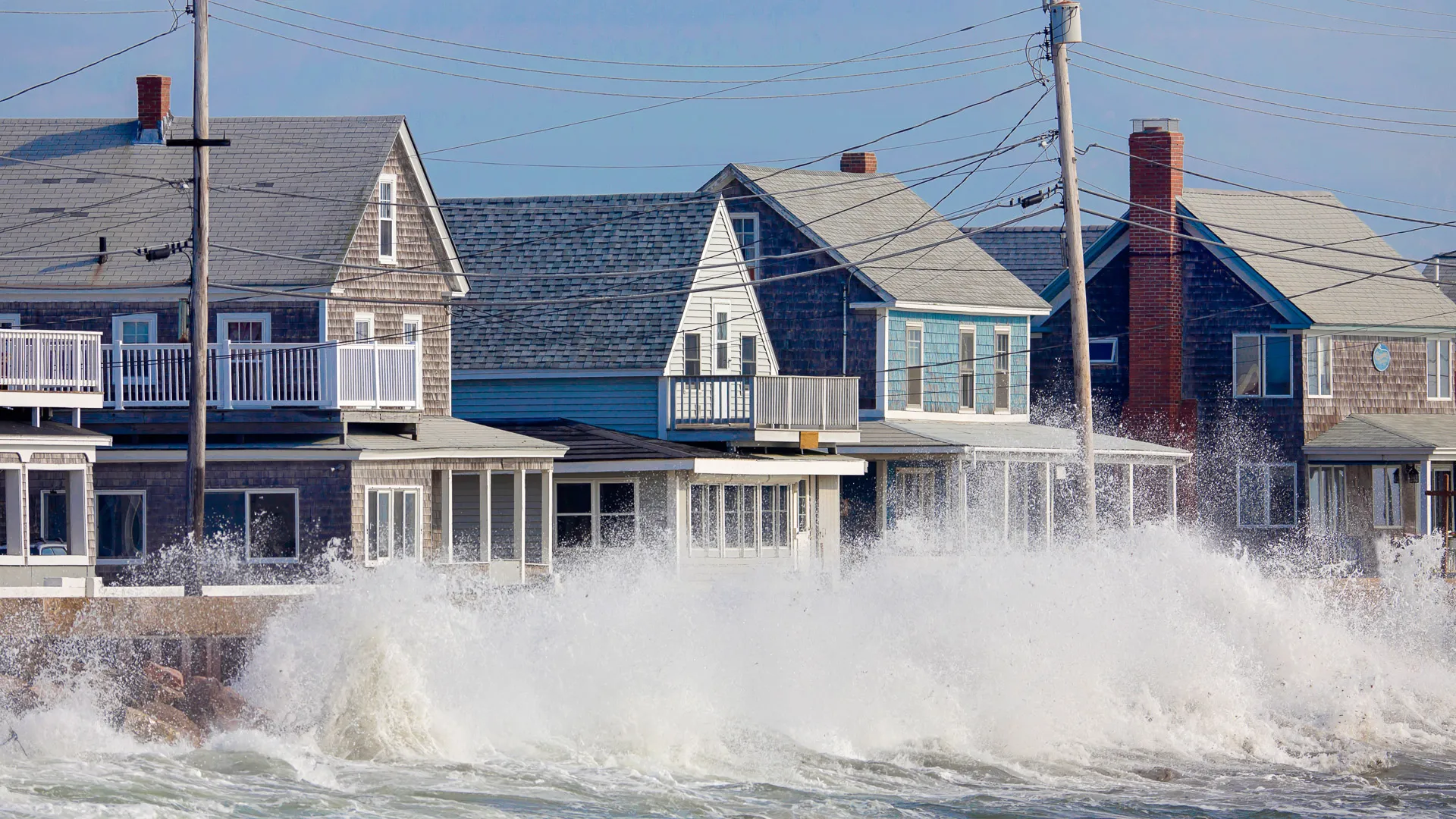 The insurance industry has very precise parameters for what defines a natural disaster, and how much they cost. According to the Insurance Information Institute, the term "catastrophe" in the property insurance industry means a single or series of incidents caused by natural or man-made disasters that are unusually severe.
Check Out: The Midwest's 25 Biggest Weather Disasters
Follow the Sun: 50 Cheap, Beautiful Places To Retire
The insurance industry says a catastrophe has occurred when claims are expected to reach a certain financial limit, currently set at $25 million, and more than a specified number of policyholders and insurance companies are affected. Although the insurance industry's definition of catastrophe applies to all disasters, not all disasters cost the same amount of money; and depending on the disaster, it might be covered by standard insurance policies.
In order to prepare you for the kind of financial damage nature can inflict, here's how much it costs to protect your home against the elements.
Last updated: June 17, 2021
Make Your Money Work for You
Earthquakes: Overview
Earthquakes have taken a heavy toll on the world. The 6.7 magnitude quake that hit Northridge, California in 1994 cost the U.S. $44 billion and is rated as the most expensive earthquake in U.S. history, according to CNN. In 2018, Anchorage, Alaska, experienced a 7.0 magnitude earthquake that reportedly cost $130 million in inflation-adjusted insured losses. But while earthquakes come at a high cost, earthquake insurance is often not included in standard policies.
Read: Why Now Is the Time To Sell Your House — Even If You Had No Plans To Move
Earthquakes: Insurance
In the U.S., earthquakes are not usually covered under basic homeowners insurance policies; also, your insurance provider and the federal government cannot require you to get earthquake coverage. You can usually find earthquake coverage as an endorsement to a home insurance policy, rather than standard.
However, earthquakes are rarely isolated incidents and tend to cause other disasters in their wake, affecting insurance companies. For example, insurers that don't even sell this type of insurance can feel the impacts of these disasters, such as losses from fire or flooding following an earthquake.
The price of earthquake insurance coverage varies from state to state. The estimated average cost for most states is $100 to $300 per year, though in earthquake-prone states like California, Oregon, Washington and Alaska, premiums can reach as much as $800, according to the USAA. Vehicles are another matter when it comes to earthquakes. They are covered for earthquake damage under the comprehensive part of the auto insurance policy.
Learn: If You Want To Buy a Home, You May Want To Get In Before It's Too Late
Earthquakes: Retrofitting Cost
Besides earthquake insurance, you can protect your home by reinforcing its structure through retrofitting. Doing so helps lower your chances of the house detaching from its foundation, according to Fixr.
The average price for retrofitting a home for earthquake protection is under $10,000 and ranges between $3,600 and $6,500, according to HomeAdvisor. Here's a breakdown of the key parts of retrofitting and their costs:
Foundation bolting: $250 to $5,000
Cripple wall bracing: about $1.50 per linear foot
Joists: $1,000 to $3,000
Look: Houses Are Selling the Fastest in These 10 Real Estate Markets
Make Your Money Work for You
Wildfires: Overview
Nearly 85% of wildfires are caused by humans, leaving less than 15% to natural causes such as lightning or lava, according to the National Park Service. In the last 10 years, wildfires cost about $5.1 billion in the U.S., according to Verisk's 2017 Wildfire Risk Analysis.
Wildfires: Insurance
In general, homeowners insurance covers fire damage. According to HouseLogic, the standard homeowner's insurance policy, referred to as HO-1, covers property and possessions damaged or destroyed by fire.
Because most homeowners insurance covers fire damage, it also accounts for ancillary costs. For instance, homeowners insurance covers temporary housing if your home is unlivable. Also, homeowners insurance coverage includes liability protection, which means that you and your family members are covered for bodily injuries and damage.
Wildfires: Fire-Resistant Landscaping
For a natural approach to wildfire protection, look into fire-resistant plants and vegetation. According to Cal-Best Construction, plants such as aloe, cherry, maple, poplar, shrub apples and sumac are good choices for fire-resistant vegetation. However, steer clear of pine trees, fir trees and other conifers because they are more flammable.
Floods: Overview
Floods affect nearly every part of the U.S., and within the last 20 years floods have made up an estimated 90% of natural disasters in the world, according to the United Nations Office for Disaster Risk Reduction. And floods are not limited to high-risk areas — roughly 25% of flood claims come from low-to-moderate risk zones.
Floods: Insurance
According to the Insurance Information Institute, flood insurance is generally only available through the National Flood Insurance Program, NFIP, which is operated by the Federal Emergency Management Agency. However, a few private insurance providers do offer additional flood insurance.

"Flood insurance is a completely separate type of policy from home insurance," said Neil Richardson, licensed insurance agent and advisor at The Zebra. "So consider adding it and make absolutely sure that you have both policies in effect before potential severe weather strikes."
The good news is flood insurance is affordable. According FEMA, the annual premium for a residential NFIP policy starts at $112 per year. Premiums rise depending on the level of flood risk and amount of coverage homeowners require. The maximum amount of coverage you can buy is $250,000 for the structure of the home itself; when it comes to the contents of your house, the maximum coverage amount is $100,000.
Make Your Money Work for You
Floods: Flood Protection
Floods can devastate a city or state. In 2016 a historic flood covered much of southern Louisiana and caused $10.8 billion in damage.
"Avoiding a claim in the first place is always a good idea — even if you do have sufficient coverage," said Richardson. "Park your car inside of a garage or under a covered spot if possible so it has extra protection from the elements. Also, keep trees around your home and driveway properly trimmed to avoid damage from broken or falling limbs," he said. "And if you live in a flood-prone area, you might also consider an inflatable flood barrier," he said.
Hurricanes: Overview
Hurricanes can wreak havoc on people's lives and their money. Over a dozen states were impacted by Hurricane Sandy in October 2012. Sandy caused $18.75 billion in insured property losses, excluding flood insurance claims covered by the federal flood insurance program, according to Property Claim Services. Five years later Hurricane Harvey made landfall near the Lousiana-Texas border dumping 27 trillion gallons of rain over Texas, which caused $125 billion of damage.
Hurricane Harvey's destruction raises an important question about homeowners insurance: Does your policy cover rebuilding your house? It's a central issue when it comes to covering damage caused by hurricanes, and with good reason.
"A new roof for a home can cost $12,000 to $30,000 or more, and a month-long hotel stay even at $100 or $150 per night can add up to thousands of dollars out of your pocket," said Richardson. "It's imperative to have adequate coverage for your home before severe weather arrives to protect yourself from these scenarios."
Hurricanes: Insurance
"Home insurance is much more involved and complicated so purchasing in a hurry is not really a possibility like it is with auto insurance," said Richardson. "To avoid catastrophic financial implications, be proactive by getting your home covered well in advance of bad weather."
To ensure that you get complete coverage for rebuilding your home, look out for policies such as the following:
Extended Replacement Cost Policy: This policy will pay to repair or replace an additional 25% or more above the policy limits.
Guaranteed Replacement Cost Policy: This policy pays the full amount to rebuild your home "even if this amount exceeds the policy limits," according to the International Risk Management Institute.
Inflation Guard: This provision automatically adjusts insurance coverage limits by a specific percentage over a range of time.
Ordinance or Law Coverage: This policy pays a specified amount for rebuilding homes to new building codes and ordinances, in case your area adopts stricter codes.
Make Your Money Work for You
Hurricanes: Storm-Proof Windows
According to HomeAdvisor, quality hurricane window installation can cost between $2,047 and $9,867. Plastic hurricane window film can't hold up to hurricane-force winds, but they are useful protection against broken glass and cost about $25 a foot, according to HouseLogic. The following are just a few estimated costs for hurricane windows:
Hurricane impact sliding window (72 inches by 80 inches): $1,950
Single-hung window cost (37 inches by 50 5/8 inches): $510
Hurricane impact door (60 inches by 80 inches): $1,900
Hurricanes: Shutter Installation
Storm shutters can be made from various materials and are meant to protect house windows. They can be essential in protecting your home during hurricane season. Unfortunately, the cost of installing shutters can add up, though that might just be the price of thorough home protection.
According to HomeAdvisor, quality hurricane shutters can cost between $1,854 and $4,985. That includes the cost of labor, materials and supplies, equipment allowance and the shutters themselves.
Tornadoes: Overview
The United States experiences more tornado activity than any other country. Tornadoes accounted for 40% of inflation-adjusted insured catastrophe losses from 1997 to 2016, according to Verisk's Property Claim Services. In 2017, the U.S. experienced $18 billion total of insured losses from tornadoes and thunderstorms — that's $4 billion more than the previous year.
Tornadoes: Insurance
As with fire damage, standard homeowners insurance covers tornado-inflicted damage. When it comes to your vehicle, your insurance policy must include comprehensive coverage for your car in order for it to be repaired or replaced if damaged in a storm, said Richardson.
"Most auto insurance companies will place 'binding restrictions' in certain areas if damaging weather is imminent, so waiting until the last minute could result in the denial of coverage," said Richardson. "If you are worried about being caught without comprehensive coverage, we recommend adding it at the first notice of severe weather." Homeowners and auto insurance can be used to cover damage from tornadoes, but additional protection, such as a shelter, will cost you out-of-pocket.
Make Your Money Work for You
Tornadoes: Tornado Storm Shelter Cost
Storm shelters can offer great security for homeowners living in areas vulnerable to tornadoes. Storm shelters run in the thousands and can exceed $20,000 or more, but the costs widely vary.
According to HomeAdvisor, the price of a custom-built above-ground storm shelter averages $6,500 to $10,600 for an 8-foot-by-8-foot structure. An in-ground shelter costs about $2,500 to $18,000 for an 8-foot-by-14-foot structure. Many factors influence the cost, hence the wide ranges.
The size of the storm shelter has the biggest impact on the cost. Building materials are another factor, because fiberglass, for example, costs more than corrugated steel. Another factor is soil condition because ground filled with concrete or rocks will be more time consuming and costly than soil that is easy to dig through. The shelter location on your property and whether it needs concrete also impacts the cost.
Prepare Now To Protect Your Home
In all these disasters, the main issue for homeowners is adequate coverage. Insured catastrophes are not a one-size-fits-all category. Natural disasters as common as tornadoes can be covered by basic homeowners insurance, while hurricanes, which are very common as well, are not. Knowing the true cost of natural disasters, therefore, is a matter of knowing what is covered by your insurance, and what steps you need to take on your own to protect your home.
More From GOBankingRates
Amen Oyiboke-Osifo contributed to the reporting for this article.
About the Author