6 Winter Home Renovation Projects That Are Worth the Cost

5 min Read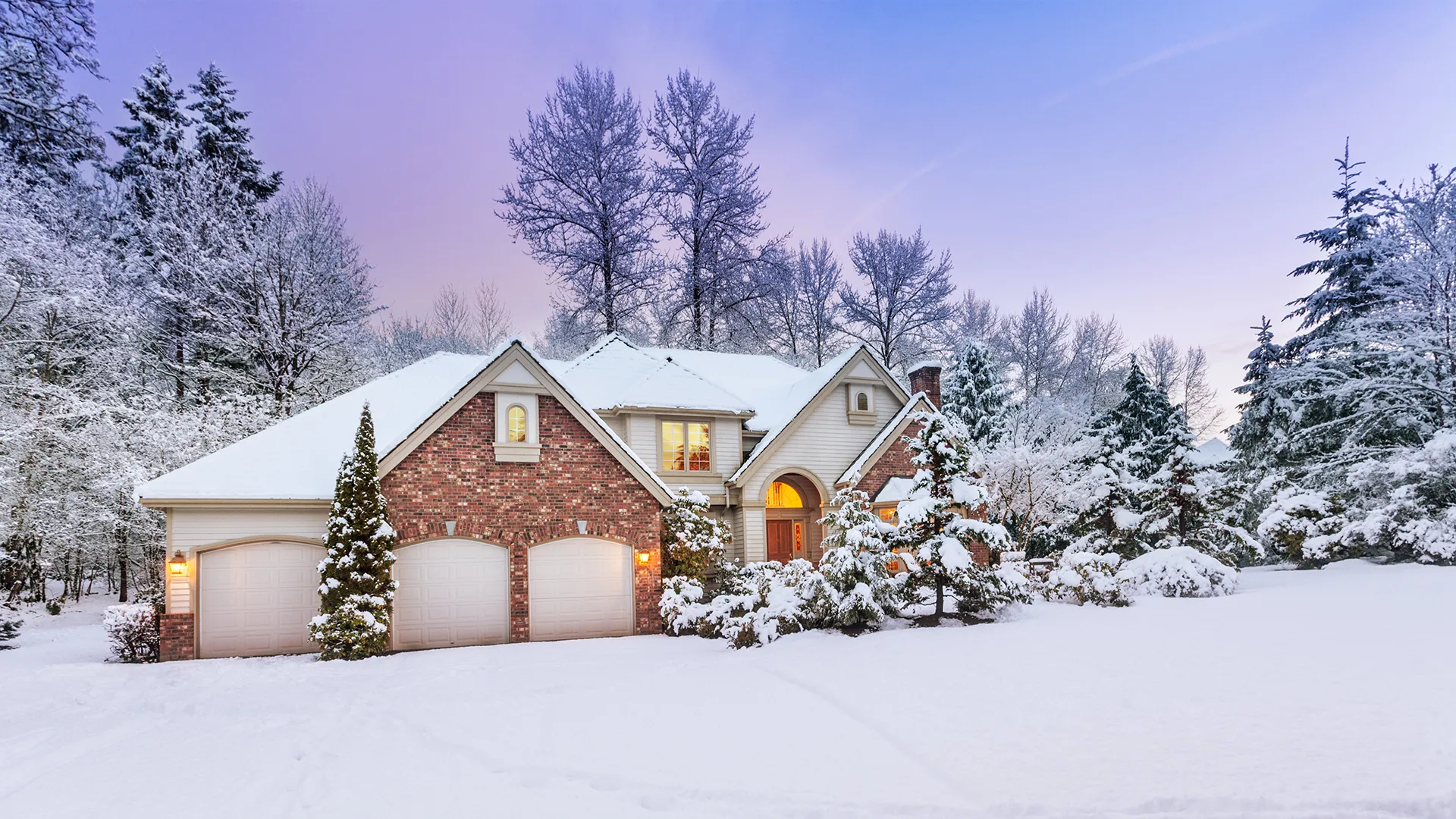 Make Your Money Work for You
Insulate Your Attic
Average Cost: $2,500
If your attic isn't properly insulated, Carter Crowley, co-owner of CB Home Solutions, recommended taking on this project.
"Adding additional insulation in the attic is one of the best investments you can make in winter-proofing your home," he said. "Not only will it keep your home warmer and reduce heating bills, but it also helps prevent moisture buildup, which can lead to costly roof and structural damage."
This can allow you to save around 15% on heating and cooling costs, according to the U.S. Department of Energy.
Take Our Poll: Are You In Favor of More Inflation Relief in 2023?
Replace Windows and Doors
Average Cost: $850 per window, $525-$1,700 for exterior door installation
If your doors and windows are leaky, you won't regret replacing them with energy-efficient options.
"Investing in new energy-efficient windows and doors can make a big difference in keeping your home warm in the winter," Crowley said. "Look for products that are designed to reduce air leakage and have good insulating properties."
Windows can be credited with 25% to 30% of your home's heat loss, so replacing them with Energy Star-rated products can help lower your utility bills, according to HomeAdvisor. When purchasing a new door, the Department of Energy recommends using the National Fenestration Rating Council label to help you compare energy performance.
Install a Programmable Thermostat
Average Cost: $20-$500 for the thermostat and $176 for installation
If you're still using a manual or non-programmable electronic thermostat in your home, Crowley said it's time to modernize.
"A programmable thermostat can help you save money by automatically adjusting the temperature in your home when you're away or asleep," he said. "This simple upgrade can help you save up to 10% on your energy bills."
Quick and easy, this renovation project will be completed in no time at all, while also making your home more comfortable.
Make Your Money Work for You
Install a Heat Pump
Average Cost: $5,984
Dread your electric bill during the winter months? Crowley suggested installing a heat pump.
"Heat pumps are a great way to supplement your existing heating system and increase the efficiency of your home," he said. "They use electricity to draw heat from the outside air and transfer it inside, which can help reduce your energy bills."
Despite the name, your heat pump will also serve as an energy-efficient way to help keep your house cooler on a budget during the warmer months.
Seal Air Leaks
Average Cost: $270 per weatherstripping project
If your home is drafty, Crowley recommended seeking out air leaks and sealing them up.
"Sealing air leaks around windows and doors can help keep the warm air inside your home and the cold air outside," he said. "This is a relatively easy and inexpensive project that can help you save on energy costs."
Caulking and weatherstripping are two easy and effective options that offer a quick return on investment, according to Department of Energy. Generally speaking, caulk is typically used to seal cracks and openings between stationary components — like door and window frames — while weatherstripping is best for components that move — like doors and windows in use.
Install Solar Panels
Average Cost: $26,087
It's a lofty investment, but installing solar panels can offer a serious return. An average-sized system can lower your monthly electric bill by up to 50%.
Additionally, you may be eligible to receive a 30% tax credit for the installation of your solar panels, under the federal residential solar energy credit. Since potential buyers would also welcome the extra savings, solar panels can also increase the value of your home, according to the Department of Energy.
More From GOBankingRates
*Please note, all cost estimates were sourced from HomeAdvisor, unless otherwise noted.
About the Author