Top 9 Hotel Rewards Programs That Can Save You the Most Money
The best hotel rewards programs offer free rooms, other perks.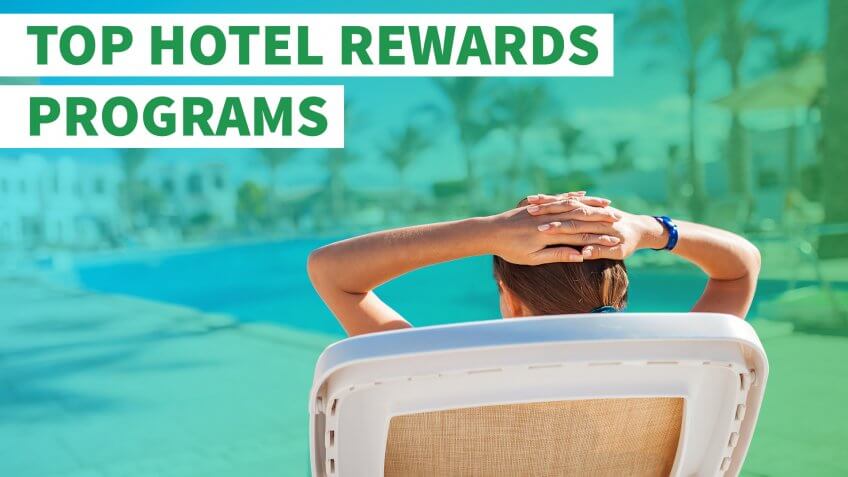 Tymonko Galyna / Shutterstock.com
Enrolling in hotel rewards programs can pay off in more than just a few free nights at your favorite place to stay. Hotel rewards points can get you airline miles, gift cards or holiday gifts purchased through portals the hotel brand manages.
But what makes a rewards program attractive? It typically depends on individual travelers and their needs. In most cases, it makes sense to stick with a single loyalty program, said Ahmed Bhuiyan, director of business development for the travel services site Utrip.
"One of the things to look for in a loyalty program is their geographical coverage," said Bhuiyan. "There's no point joining a loyalty program if the hotel group doesn't have hotels in the places you want to travel to."
Although it's difficult to anoint one hotel rewards program as being at the top of the heap, here are nine of the best hotel rewards programs that can help you save on your next hotel stay.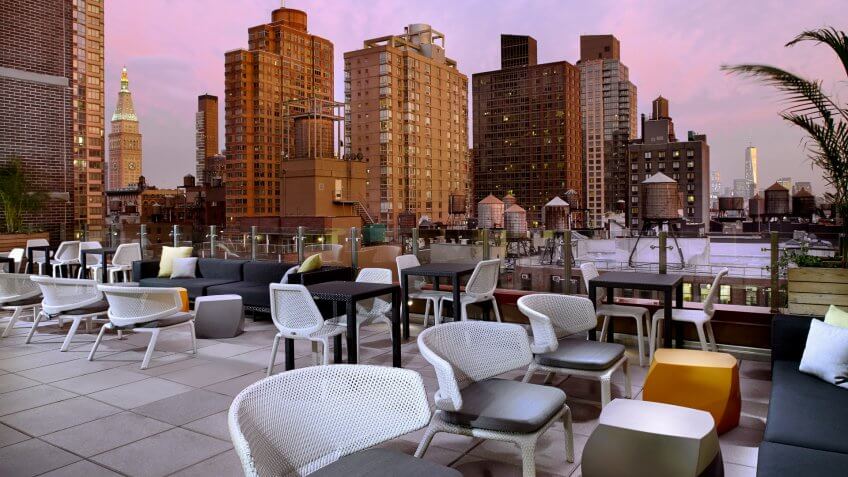 ©Choice Hotels
1. Choice Privileges
Choice Hotels includes more than 6,300 properties under brands that include Comfort Inn, Quality Inn and Cambria Hotels & Suites. The company's Your Extras program also adds incentives for stays on Sunday through Thursday nights. Members can choose from perks, including:
Extra Choice Privileges points
Airline miles
Amazon.com credits
Uber discounts
Gasoline discounts
Such perks make the program especially attractive for frequent business travelers whose employers let them use the extra incentives as a workplace benefit.
Choice Privileges members earn 10 points for every eligible dollar spent on rooms at Choice Hotels and can also pile up points for booking at Bluegreen resorts and shopping through the program's online mall, among other earning options.
The program has four levels — Members, Gold, Platinum and Diamond. Perks include express check-in and extended checkout. Higher membership levels — earned by staying in Choice Hotels a certain number nights each year — garner incentives that include bonus points. One drawback is that points expire after 18 months if your account is inactive.
Members can book a free night at some properties for as few as 8,000 points. As an example, one recent search found that 8,000 rewards points can get you a reward night at the Quality Inn on Canada Drive in Orlando in late January. Such a room booked for $76 for the same night, according to the Choice website.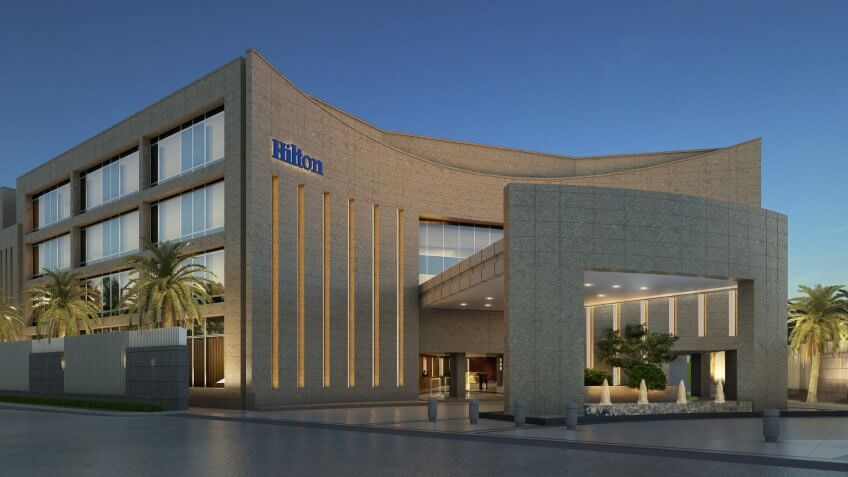 ©Hilton
2. Hilton HHonors
Hilton rewards program members earn 10 HHonors Base Points for every eligible dollar spent on the room and other qualifying expenses at Hilton properties, including more than 4,700 locations operating under brands such as Hilton, Hampton and Embassy Suites.
Members can also earn bonus points by booking cars and taking cruises with Hilton partners, among other options. Likewise, they can use points toward air and rail travel with participating carriers, or even bid points toward travel experiences such as a Shakespeare-themed package.
All HHonors members receive perks such as guaranteed discounts and late checkout options. Higher-level members get added incentives, such as extra points per stay and a fifth night free on standard room reward stays of five nights or longer. As an example, a recent check found that HHonors members booking a room at the Embassy Suites in downtown Orlando in late January would save $10 off the regular room rate offered at the Hilton site.
Program levels include Blue, Silver, Gold and Diamond, with members ascending the ranks by booking more stays and room nights at Hilton hotels or accruing a certain number of points, depending on the level.
Less-active travelers should be aware that points expire if a rewards account is inactive for 12 months.
The program is a favorite with frequent business travelers and luxury vacationers thanks to its unique offers — such as the Shakespeare-centric package — broad network of partnerships with other travel providers and Hilton's international footprint.
Related: How to Piggyback Your Vacation on Your Next Business Trip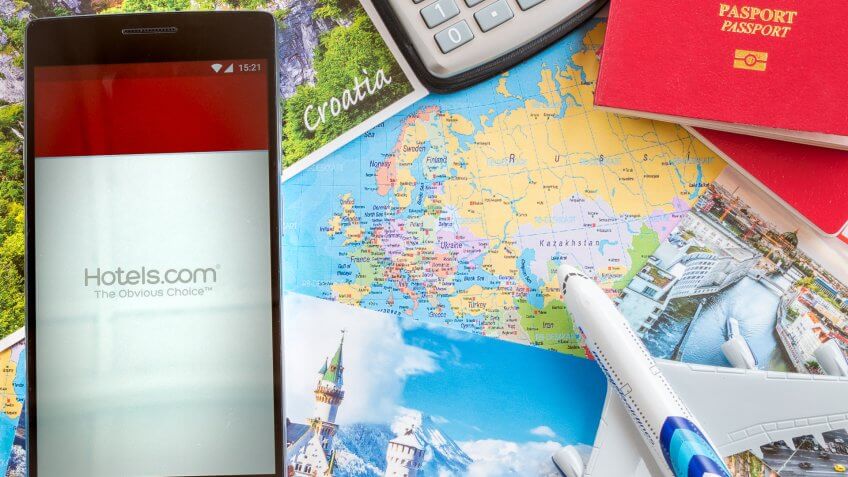 amirraizat / Shutterstock.com
3. Hotels.com Rewards
Many hotel rewards programs require travelers to book directly through the hotel, but there are options for those who prefer to reserve rooms through sites such as Hotels.com.
"Hotels.com's program is a great program because it doesn't tie you to a particular chain and it's open to absolutely everyone," said James Cave, who operates the travel blog Portugalist. "I can use it anywhere in the world, without having to find a Hilton, Marriott, etc." Cave also likes the fact that if you find a hotel at a lower cost on another site, Hotels.com will match the price.
Members of Hotels.com Rewards can collect one "night" toward a free stay for each night they stay at an eligible hotel. Once travelers collect 10 such nights, they can get a free night's stay at an eligible hotel, with the night's value equal to the average rate of the 10 "nights" you collected. After all, who doesn't like to get a hotel freebie?
The rewards program includes more than 275,000 properties worldwide and also gives members the ability to unlock Secret Prices on the Hotels.com site. As an example, in late January, the Wyndham Atlanta Galleria offered a secret price of $107, down from the Hotels.com listing of $142.
Silver and Gold level members — who earn their status by collecting a set number of nights annually through the program — are entitled to additional perks, including early or exclusive access to special deals and promotions. Rewards nights also expire after a user's account is inactive for 12 months.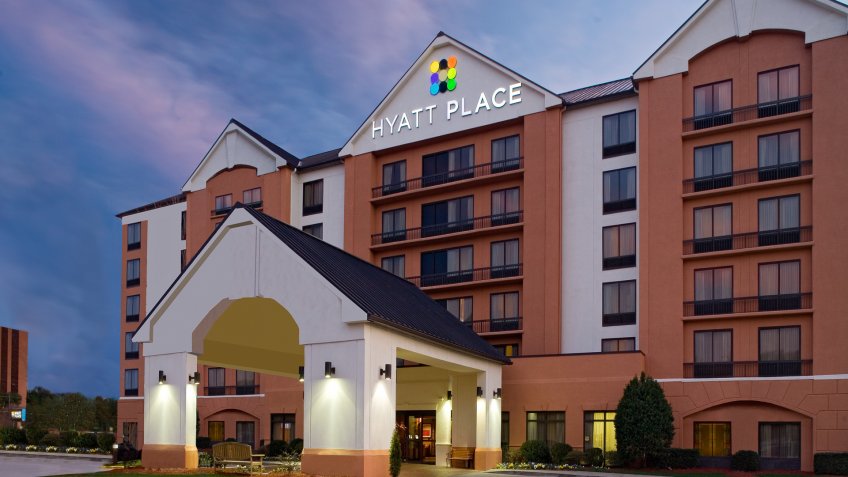 ©Hyatt
4. Hyatt Gold Passport — World of Hyatt
If you love Hyatt — including the 600 hotels and resorts under brand names such as Grand Hyatt and Hyatt House — the new World of Hyatt program might be the right rewards program for you.
The existing Hyatt program — Hyatt Gold Passport — ends in February. Members of Gold Passport earn five base points for every eligible dollar spent on stays, dining and spa services at participating Hyatt locations.
Members also receive perks, such as discounted member rates at participating properties, and a free night with as few as 5,000 points. For example, members can book a room at the Hyatt House Colorado Springs for 5,000 points. The standard room rate recently started at $109 for a date in late January.
There are also several methods for earning bonus points, including renting cars through Avis. Points also can be converted for airline travel and car rental costs.
On March 1, Hyatt will roll out the World of Hyatt program. Current Passport participants will keep their membership numbers. Any qualifying night stays or points members have earned in 2017 will count toward their membership level in the new program.
World of Hyatt has four tiers — Member, Discoverist, Explorist and Globalist. Higher-level participants earn perks that include bonus points, room upgrades and late checkouts. Members elevate their status by staying a set number of qualified nights in Hyatt hotels, or by earning a certain number of base points in a calendar year.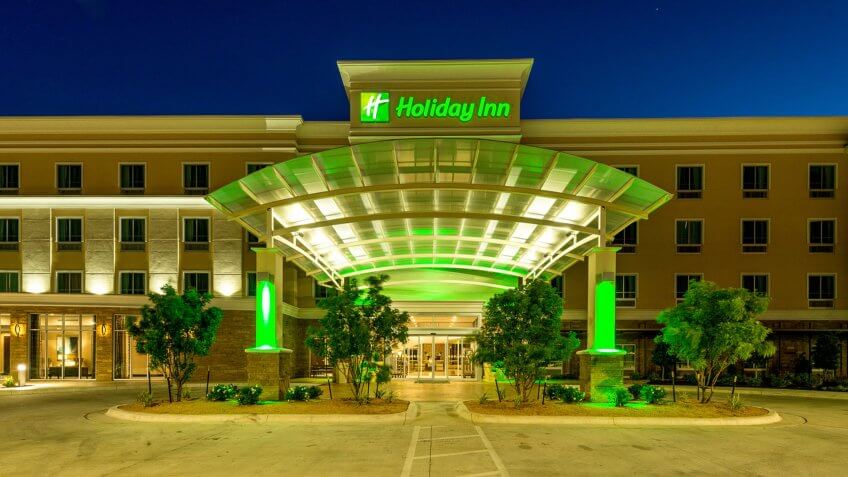 ©IHG
5. IHG Rewards Club
InterContinental Hotels Group includes more than 5,000 hotels under brands that include Holiday Inn, InterContinental Hotels & Resorts, Candlewood Suites, Staybridge Suites and others.
Members earn points for spending on hotel stays at IHG-family hotels, racking up 10 points for each dollar spent on rooms at most InterContinental hotels and resorts, and five points for every dollar spent booking suites at Candlewood and Staybridge.
Travelers can also purchase points and earn them through promotional deals, and by spending money with partners. Members can also elect to earn miles with an airline's frequent flier program instead of earning points.
IHG Rewards Club members can redeem points for rewards nights. As few as 10,000 points can add up to a free night at some properties. Or, you can spend points on other options, including purchases through the chain's online catalog or gift card buying link. Gift card options include a $50 card to retailers such as Bath & Body Works, Kohl's or Macy's for 20,000 rewards points.
Additional benefits for all levels — Club, Gold Elite, Platinum Elite and Spire Elite — include exclusive rates and free internet during stays. Higher membership levels earn additional perks, including priority check-in and extended checkout
Anyone can enroll at the Club level and can rise to Elite status by staying more nights at IHG hotels, or by accruing program points.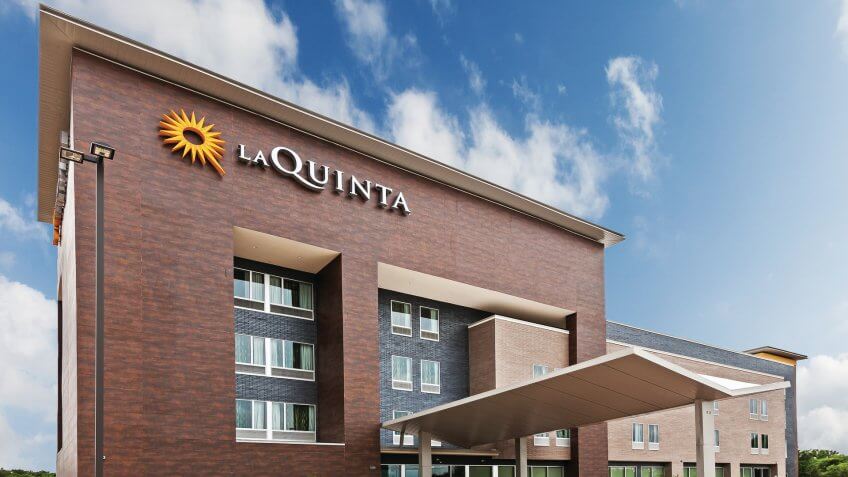 ©La Quinta Inn & Suites
6. La Quinta Returns
The La Quinta Returns program has three membership levels — Silver, Gold and Elite. Members who reach higher rewards levels through booking a certain number of nights or stays per year earn additional perks, including bonus points and room upgrades. In addition:
All members earn 10 base points per dollar spent at more than 870 company properties. Benefits include express check-in and exclusive access to a dedicated toll-free customer service number.
Rewards points expire if an account is inactive for 18 months. Points can be redeemed for free room nights, starting at 6,000 points per night, as well as other options that include airline miles, car rental fees and magazine subscriptions.
Gift card options include a $25 card to retailers such as Target, Cabela's, Best Buy and others for 7,500 points.
Another option allows Returns members to redeem points toward resort bookings at properties outside the La Quinta network, including the Ritz-Carlton Orlando, Grande Lakes and the W Las Vegas. This makes the program a good option for families and budget-minded travelers looking to live large on occasion.
La Quinta also offers a La Quinta Returns Military Rewards program that features additional benefits for active duty service members, veterans and military spouses.
©Starwood Hotels
7. Starwood Preferred Guest
Lyn Mettler is a fan of the Starwood rewards program. Mettler — who operates the travel blog Go to Travel Gal — used Starwood Preferred Guest to get four Broadway tickets for the price of one, including second-row seats. She also got four tickets to see the Cubs at Wrigley Field from the SPG Suite with unlimited food and drink.
"These were two highlights of our year of travel, and I'm a big fan of SPG because of it," she said.
The Starwood program includes more than 1,300 properties under brands such as Westin and Sheraton. Free nights start at 2,000 points. SPG members can also link their account to rewards programs at Ritz-Carlton and Marriott, which acquired Starwood Hotels & Resorts last year.
As just one example of what you can get, bidding for two general admission tickets to the three-day BottleRock Napa Valley food, wine and music festival recently stood at 26,500 rewards points. Before they sold out, the retail price for a single three-day general admission pass was $349.
SPG has three basic membership tiers — Preferred, Gold and Platinum. Travelers earn elevated status by accruing a certain number of stays or individual room nights at qualifying properties. The number of rewards points guests earn depends on their membership level, and sometimes on the specific number of nights stayed. Preferred guests net two points per eligible dollar spent.
Points can be redeemed for airline travel and tickets to sporting and cultural events, among other options. However, points expire if an account is inactive for a year.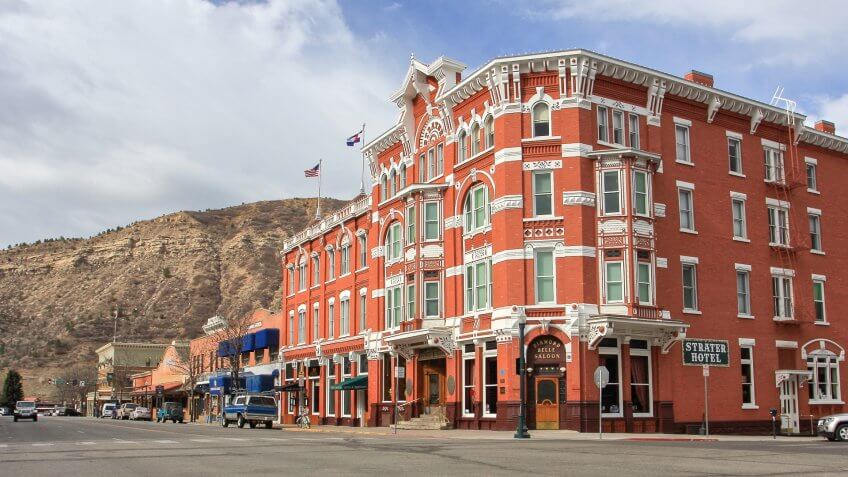 ©Flickr.com
8. Stash Hotel Rewards
This booking site allows you to reserve a room at more than 300,000 hotels. Stash Hotel Rewards members who stay at any of the more than 160 partner hotels earn five points per every dollar spent, compared with one point earned for each dollar spent at nonpartner properties.
Travelers who prefer boutique properties over big-brand hotels will get some of the same rewards as those offered by national chains' reward programs. Examples of such unique properties include the Cliff House at Pikes Peak in Manitou Springs, Colo., and the Napa River Inn in Napa, Calif.
And, because of its partnership with Booking.com, Stash also allows members to earn points for nights booked at many hotels outside its partnership network.
Partner hotels sometimes offer Stash members special deals through the booking site that include perks such as discounted room rates and bonus reward points. For example, the Stonewall Jackson Hotel & Conference Center in Staunton, Va., is currently offering Stash members who book through the hotel triple points and 10 percent off its best available rate through March 31.
Stash Hotel Rewards members can earn a free night after as few as five stays. The program also allows members to pile up bonus points through referring friends, among other earning options.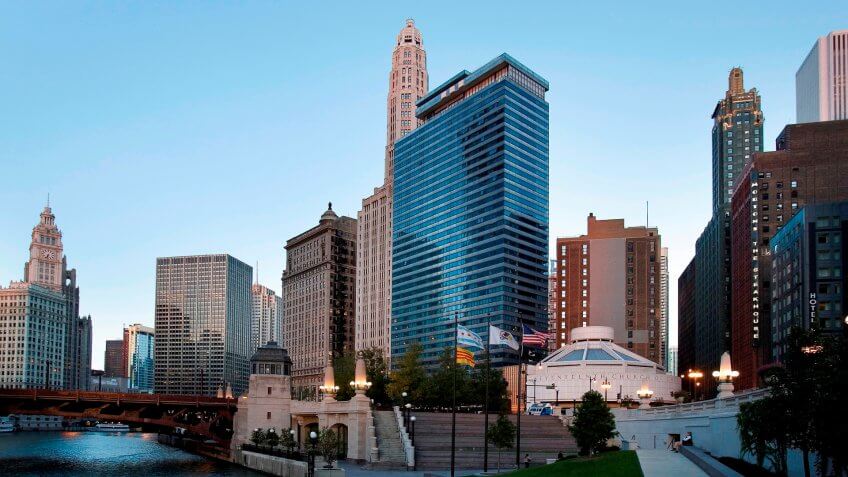 ©Wyndham Hotels & Resorts
9. Wyndham Rewards
Known for brands including Super 8 and Days Inn, this chain has a relatively limited number of higher-end properties in its portfolio, although the program does include some resorts and condos. But, if members don't want to use points on rooms, they can redeem them for airline miles, partner points, travel discounts and rewards, gift cards, merchandise, and more. The program's flexibility and ease of use earn it top marks in many annual rankings.
Members earn 10 points for every dollar spent on a Wyndham booking, or 1,000 points per qualified stay, whichever is greater. Members can also buy points or earn them by spending at partners such as Avis, among other earning options. It's also worth checking the Wyndham Rewards website, which often features deals that combine room discounts with extra points.
More than 7,800 Wyndham properties worldwide — including some resorts, condos and cottages — participate in the program. You need 15,000 points to get a free night's stay. For example, members can redeem rewards points for a room at the Wingate by Wyndham Manhattan Midtown, where the nightly rate for a room in late January started at $119.
The Wyndham Rewards program includes Blue, Gold, Platinum and Diamond levels, with members rising in rank according to how many qualifying nights they spend at Wyndham properties annually. All members earn perks such as free WiFi, with higher-level members enjoying amenities including early check-in and late checkout.