Dave Ramsey Thinks Buying a Home With a Partner Before Getting Married Could Be a Financial Disaster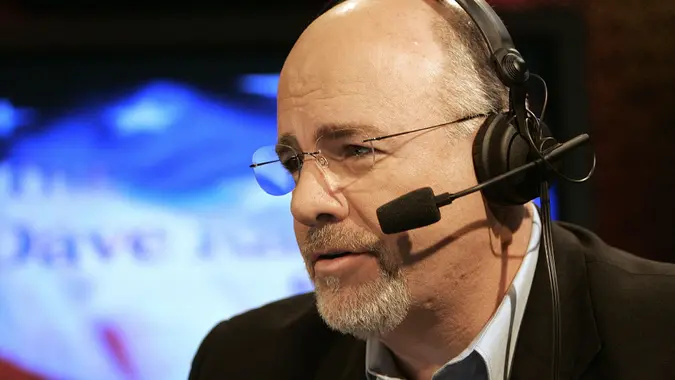 When it comes to homeownership, money expert Dave Ramsey does not recommend buying a home with someone you're not married to. 
On Aug. 10, Ramsey tweeted a video answering a call from a listener named Dominic. Dominic had been living with his girlfriend for the past year and saving up enough money to buy their first home. 
However, Ramsey said to never do this under any circumstances. Here's why Dave Ramsey thinks buying a home with a partner before getting married could be a financial disaster.
What Should You Buy First? (Hint: It's Not a House)
According to Ramsey, people in relationships who buy homes together before getting married complicate the breakup "like nobody's business."
"You're gonna buy a house with her? You better put a ring on it first, buddy," Ramsey said.
The call took an interesting turn when Dominic revealed the couple had been together for six years. Getting married, Dominic said, would cost a lot of money to spend on the wedding.
"You don't have to spend a lot of money on the wedding," Ramsey personality Jade Warshaw said, adding that you can get married at a courthouse and have a party later if wedding costs are too expensive. 
Don't Buy a House With Someone You're Not Married To
Ramsey has heard horror stories over the years about couples who weren't married and bought a house together.
Make Your Money Work for You
"Because you now have a partner, you have no protection under the law," Ramsey said, "Get married and then buy the house."
Even if you have to put off buying a house because you have an expensive wedding, Ramsey highly recommends making these moves in the right order. 
"I don't want your marriage doomed and I don't want your finances doomed," Ramsey said.
More From GOBankingRates