How To Know If You Need a Prenup — And Why It's OK To Ask For One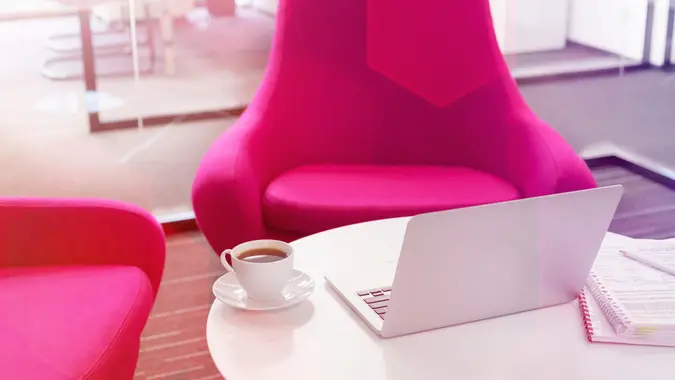 IPGGutenbergUKLtd / iStock.com
When you get engaged, your first thoughts likely go to planning your dream wedding, finding the perfect dress and trying to envision what the rest of your life with your partner will look like. You likely are not thinking about a prenuptial agreement — but depending on your circumstances, this is something that should go on your pre-wedding checklist. In today's "Financially Savvy Female" column, we chat with Laurie Itkin, financial advisor and certified divorce financial analyst, to find out when you might need a prenup — and why it's perfectly OK to ask for one.
Keep Up With the Latest: Sign Up for The Financially Savvy Female Newsletter
Also See: Should I Let My Partner Pick Up the Tab If They Make More Than Me?
You Should Get a Prenup If You Or Your Partner Has Kids
"I believe a prenup is a must if either party has children from a previous relationship," Itkin said. "It is important to understand what your future spouse's financial obligations are to his/her/their children and/or ex-spouse. This could include child support, spousal support — also referred to as 'alimony' or 'maintenance' depending on the state — or an obligation to pay for college."
Make Your Money Work for You
A prenuptial agreement can ensure that you and your partner can fulfill any financial responsibilities to your kids (or exes) no matter what happens down the line.
You Should Get a Prenup If You or Your Partner Have Substantial Assets
Although everyone enters a marriage hoping it will be forever, this is not always the case — so take steps to ensure your assets will be safe in the event things don't work out.
Find Out: The Biggest Money Mistakes Women Make in Relationships
"People are getting married later in life than they did decades ago," Itkin said. "A person in their 30s getting married for the first time could have accumulated even modest wealth, such as a 401(k) or equity in a home. During the prenup process, each party discloses all their assets and debts — in essence their net worth. State laws vary regarding what is considered separate property in the event of a separation or divorce, so knowing what you came into the marriage with and taking steps to protect your pre-marital assets is essential."
Make Your Money Work for You
Other Reasons To Consider a Prenuptial Agreement
In addition to having children and/or assets, other circumstances that would make a prenup a good idea include income disparities between you and your future spouse, coming into the marriage with debt, owning a business or expecting a large inheritance.
If You Decide a Prenup Is Best, There's No Shame in Asking for One
After taking an objective look at your and your partner's financial circumstances, you may decide that a prenuptial agreement is a good idea. And if this is the case, you should discuss your desire openly with your partner.
Helpful: Who Pays for What? How You and Your Partner Can Fairly Split Expenses
"It amazes me how many people will jump into bed on the first or second date and expose their intimate body parts, but are too embarrassed to discuss money with their lover," Itkin said. "If you don't have a prenup, you and your future spouse are agreeing to be governed by the laws in your state, and many are antiquated, draconian and 'unfair,' depending on what side of the fence you sit. Instead of dreading the prenup conversation, it can bring parties closer, be empowering and mitigate arguments about money that arise in nearly every couple's marriage."
Make Your Money Work for You
GOBankingRates wants to empower women to take control of their finances. According to the latest stats, women hold $72 billion in private wealth — but fewer women than men consider themselves to be in "good" or "excellent" financial shape. Women are less likely to be investing and are more likely to have debt, and women are still being paid less than men overall. Our "Financially Savvy Female" column will explore the reasons behind these inequities and provide solutions to change them. We believe financial equality begins with financial literacy, so we're providing tools and tips for women, by women to take control of their money and help them live a richer life.
More From GOBankingRates
Make Your Money Work for You