Should You Split the Bill on a Date? Here's What Men and Women Really Think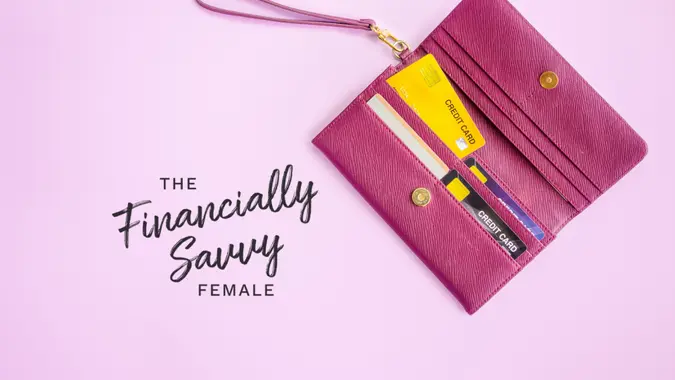 TongTa / iStock.com
Navigating financial dos and don'ts when dating can be difficult, and it turns out expectations about who pays for what varies among different generations and different genders, according to a recent survey conducted by Life Happens.

More:
In the initial stages of a relationship, 38% of those surveyed said they should split everything evenly — with this being particularly true among the millennial (41%) and Gen Z (41%) generations. However, overall, 31% believe that the partner making more money should pay for most things in a relationship. Males, in particular, believe the partner who makes more should pay, with 39% agreeing with this belief compared to 25% of females.
Here's a closer look at the possible reasons behind these differences of opinion.
Why Men Are More Likely To Believe Dating Expenses Should Be Covered by the Higher Earner
When it comes time to pay the bill at the end of the date, who should pay? The answer to this question clearly depends on who you ask, but men are more likely to say that whoever makes more should cover the bill. The majority of women (37%) believe that everything should be split evenly, no matter who makes what.
"Males' view that the partner who makes more money should pay for everything in the relationship could possibly stem from the traditional idea that males should be the breadwinner in their families and provide for them, as this has been modeled to this group from generation to generation," said Faisa Stafford, LUTCF, SHRM-SCP, president and CEO of Life Happens.
Make Your Money Work for You
But Times Are Changing
The belief that the higher-earner should always pay may fizzle out with time.
"When you look at the younger generations, more women are reaching for the bill as societal norms around finances in relationships are changing," Stafford said. "In fact, 80% of people believe it's more socially acceptable today for women to earn more than their male partners, and 77% don't think relationships need one 'breadwinner' anymore."
As the survey found, younger generations are more likely than older generations to feel like all costs should be split evenly.
"Times have changed," Stafford said. "Today, we're seeing women earning more than ever before, taking on more executive roles in business and winning seats at the board table. Great strides have been made in evening the power balance between males and females, in and outside of the workplace, and I think this is made evident through this generation's preference for splitting costs evenly. It's really a testament to the societal desire to achieve a true balance between genders."
"People today also value different things," she continued. "In fact, 42% of Americans ranked financial security as one of the top three most attractive traits in a partner. People, and the younger generations in particular, want to be in control of their lives, including their financial situations. So, they're more comfortable discussing finances earlier on — between three and four months for those ages 18 to 25 compared to between seven and eight months for those ages 77 and above."
How Soon Should You Talk About Money?
Splitting the bill is a financial issue that usually pops up pretty early in a relationship — but when should you actually talk about it? How soon should you bring up money when dating someone new?
Make Your Money Work for You
"According to our survey, couples, on average, are discussing finances around five months into the relationship, which comes before they even say 'I love you,' which takes an average of nine months," Stafford said. "While each relationship is different, I think the earlier you begin talking about money, the better. Having these conversations about how you, as a couple, would like to approach finances early on allows the relationship to start out on equal, transparent footing. If, for example, one person in a relationship always pays for everything, a strange power dynamic could form and set the expectation that this would always be the norm in relationships."
Discussing finances openly as soon as you feel comfortable doing so also gives you insights into your financial compatibility as a couple.
"By understanding each other's approach to finances, as well as each other's true financial pictures — including what you each have in terms of savings and financial protection products, such as life and disability insurance, and what debts you each have — you're able to create a strong, equal foundation for your relationship financially," Stafford said. "In fact, 72% of Americans are willing to assist with paying down their partner's debt, a testament to the value they place in building a strong financial foundation for the relationship."
How Can You Decide Who Pays for What?
One of the financial topics you may want to discuss is how to split expenses in a way that feels fair to both parties.
"Everyone is in a different situation, but I think that it's incredibly important to have these conversations around finances and talk about what they want in the relationship and what works for them," Stafford said. "While this conversation could feel awkward, I think couples can make a date of it, and include the conversation around financial expectations in a larger conversation about each other's hopes and dreams for the future. So, make a reservation at your favorite spot as a couple or cook each other's favorite meal, and make a plan to discuss your approach to finances in your relationship. Having this conversation is really the key first step in building a long-lasting, strong financial foundation for your relationship."
More From GOBankingRates