7 Ways To Overcome Bad Habits and Begin Saving Money, According to Experts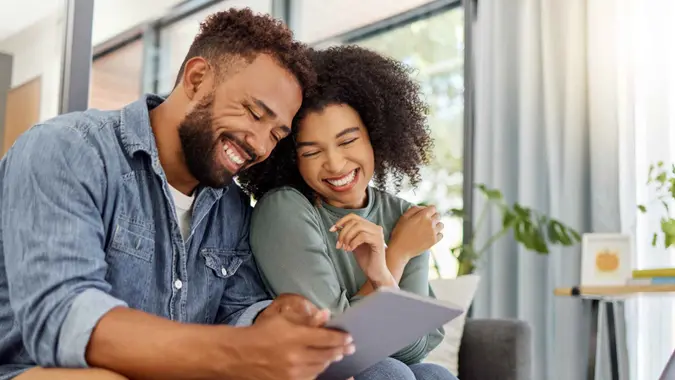 PeopleImages / Getty Images/iStockphoto
Even if you're intent on saving for vacation or your retirement, psychological roadblocks can get in the way and keep you from doing so.
These can include beliefs about money — also known as money scripts — that you've acquired from those around you. And here's often a natural urge to spend now for pleasure, which can mean not having enough to save later.
To kick bad financial habits, you'll need to put psychology to use and change how you set and save for goals. Dr. Brad Klontz, a financial psychologist, associate professor and Certified Financial Planner shared these recommendations on his YouTube channel:
1. Jot Down Three Financial Goals
Start by writing down three specific goals you want to accomplish. These can be short- and medium-term goals such as saving for a car or dream vacation, or they may be long-term goals such as saving for your retirement or buying your first home. Think about where you want to be in the future if you get stuck on this step.
2. Make Sure You're Passionate About Each Goal
To increase your motivation to save toward your goals, you need to feel passionate about them. Go through your three goals and rate each on a passion scale of 1 to 10. Klontz recommends that you toss out any goal that doesn't score a nine or 10 and come up with a different one that thrills you.
Make Your Money Work for You
3. Use Specific and Exciting Names for Goals
Klontz discourages picking generic or boring savings goal names like "vacation" or "retirement." Instead, he recommends using exciting names that invoke passion and imagery. Some examples could include "21-day cross-country sightseeing trip" and "blue Tesla Model S."
4. Give Each Goal a Timestamp
To create urgency and have a way to track your goals, you need to set specific deadlines for them. So, think about when you want to accomplish each one and add a timestamp to its name. The timestamp could be a certain date such as "2024 Caribbean cruise" or an age such as "financial freedom by 60."
5. Add Visuals to Your Goals
Giving your financial goals some visuals can bring them to life and motivate you. In one of his studies, Klontz discovered that this even helped people save 73% more on average.
You can simply take a posterboard and paste pictures and words associated with your three goals. Just make sure you have fun and keep the picture in sight so you're reminded of your goals often.
6. Have Dedicated Accounts for Your Goals
Having just one savings account makes it hard to track how much you've saved for each goal and makes it easy to withdraw money unnecessarily. That's why Klontz recommends following the practice of mental accounting and using subaccounts. These can include an individual retirement account for retirement money and named savings buckets that your bank might offer for your regular savings account.
7. Set Up Automatic Savings Transfers
Rather than relying on yourself to move money to the subaccounts, look for your bank's option to schedule recurring transactions. Moving the cash from your checking account automatically prioritizes saving and ensures you don't use that money for everyday spending. The financial expert and radio host Dave Ramsey agrees with this tip and suggests putting away part of each direct deposit you get from your employer.
Make Your Money Work for You
More From GOBankingRates