51% of Us Want to Fix Our Finances in 2021 – Here Are America's Top Money Resolutions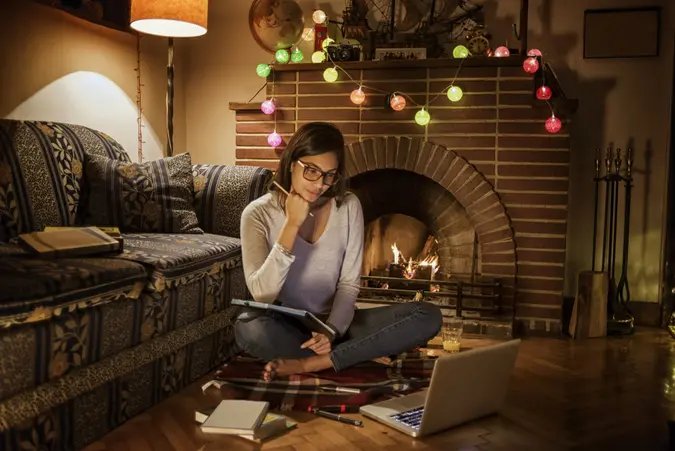 DaniloAndjus / Getty Images
It's that time of year when we raise glasses of bubbly and resolutions are bountiful. And this year – more than exercise, punctuality or other typical New Year's goals – we're dedicating ourselves to fixing our money woes. A full 51% of Americans are specifically making financial resolutions for 2021, according to a new survey from MagnifyMoney — up from 47% a year ago. Whether it's in spite of the pandemic or because of it, an entire nation is focusing on what's in their wallets.
See: 72% of Americans Believe in a Better 2021 After a Year in Financial 'Survival Mode'
Explore: These New Year's Resolutions Can Save You $1,000 or More
Among those planning a 2021 money resolution, about half said they want to reduce debt or become debt-free, according to a MagnifyMoney survey. Here's the full list:
Reduce debt or becoming debt-free (50%)

Increase credit scores (46%)

Increase savings (45%)

Save for a specific purpose (38%)

Build an emergency fund (33%)

Stop living paycheck to paycheck (31%)

Get a higher paying job (29%)

Create a budget and stick to it (22%)

D

onate more money to charity (13%)
Make Your Money Work for You
New year's resolution is to claim cashback on EVERYTHING. It's one of those things I always forget about, but it's essentially free money!

— Jatie (@intosilence_)

December 28, 2020
Segments of the population most likely to set a financial goal include six-figure earners (67%), college graduates (64%), millennials (62%) and men (55%). Among the generation groups, millennials (24 to 39 year olds) have the highest percentage (62%) of Americans planning to set a financial resolution for the upcoming year, followed by Gen Zers (18 to 23) and Gen Xers (40 to 54) at 58% and 55%, respectively, and with just 21% of baby boomers (55 to 74).
See: How I'm Sticking to a Budget and Spending Less During COVID-19
Explore: How Spending Money in These 10 Ways Will Actually Make You Happier
Of course, the pandemic and its continued economic effects are on everyone's minds. According to the survey, 59% of those who will set a resolution cite the pandemic's ongoing financial impact as the top factor preventing them from achieving that goal. Other factors that might hinder the achievement of these financial resolutions include: emergency expenses that may come up (37%); not making enough money (22%); and inconsistent income (18%).
Make Your Money Work for You
My New Year's resolution is to learn how to manage money and create new ideas which will make money work for me????????

— Simon _Says???????? (@Anthony_1876)

December 24, 2020
According to the survey, Americans are optimistic about achieving their goals, with 48% of Americans thinking they're extremely likely to achieve their 2021 resolution, and 42% thinking they're somewhat likely. Interestingly, the survey notes the gender gap of this finding, with 60% of men saying they're extremely likely, while only 37% of women said the same.
The survey also notes that 62% of those who set a 2020 resolution had to change it because of the pandemic — in large part due to changes in their job status: whether due to lay offs or being furloughed, or because of reduced salary or hours.
On the other hand, the survey also notes that 43% said the pandemic helped their ability to achieve their 2020 resolutions by saving more money through reduced spending, economic impact payments and enhanced unemployment benefits.
More From GOBankingRates
Make Your Money Work for You