25 Best Perks for Service Members and Veterans
Being in the military comes with a lot of financial benefits.
DenisProduction.com / Shutterstock.com
1/25
AleksandarNakic / Getty Images
1. Low-Cost Retirement Savings Plans
The Thrift Savings Plan is a retirement plan that is offered by the government to members of the uniformed services and their beneficiaries. TSP accounts have very low administrative and investment costs, and account contributions are matched up to 4 percent.
2/25
Syda Productions / Shutterstock.com
2. Restaurant Discounts
Several restaurant chains offer discounts to military members, including Wendy's, which gives exclusive year-round discounts on burgers, chicken sandwiches and more classic menu items to veteran and military families through its WendyMail program.
3/25
praetorianphoto / Getty Images
3. Special Savings on Cars
Buying a new car can be a large financial undertaking, but several car companies offer discounts to service members and veterans to help ease the burden. Chevrolet is just one of the car manufacturers that offers a military discount on its line of vehicles.
4/25
Geber86 / Getty Images
4. No Down Payment for Mortgages
Service members, veterans and eligible surviving spouses can apply for a VA home loan, which does not require a down payment as long as the sales price doesn't exceed the appraised value. These loans are available through private lenders and come with additional financial benefits when compared with traditional mortgages.
"VA rate pricing is very competitive, allows for as little as no money down if purchasing a home within VA county loan limits, and no private mortgage insurance considerations if putting less than 20 percent down," said Military Spouse and Loan Officer at NBKC Bank Amy Stuhr Paterson.
5/25
mimagephotography / Shutterstock.com
5. Discounts on Clothes and Shoes
Military members can save money on clothes when they shop at certain retailers. For example, Champion and Hanes offer up to 20 percent off to members of the military community.
6/25
Africa Studio / Shutterstock.com
6. No Taxes on Certain Roth Deposits
Active-duty service members who are deployed in a tax-free combat zone can contribute that non-taxed income into a Roth IRA account. Distributions from a Roth IRA account are also tax-free, so there is a double tax benefit in this case. However, it's important to note that there are limits on annual contributions to an IRA account: $5,500 for those under age 50 and $6,500 for those age 50 or older.
7/25
digitalskillet / Getty Images/iStockphoto
7. Free College
Veterans, service members, and their spouses and family members can be eligible for VA education programs. These educational benefits can be used towards undergraduate or graduate degree programs. The Post-9/11 GI Bill covers all tuition and fees for an in-state public college, and up to $23,672 per academic year for a private or foreign college.
8/25
Pekic / Getty Images/iStockphoto
8. High-Interest Savings Accounts
Members of the military who have been deployed in a Savings Deposit Program-eligible combat zone for at least 30 days or one day in three consecutive months can open an SDP account. These accounts earn up to 10 percent interest on up to $10,000 in deposits annually — which is significantly higher than the average savings account interest rate of 0.08 percent.
New Opportunities: Best USAA Bank Promotions
9/25
Sam Edwards / Getty Images
9. Free Online Tutoring
The U.S. Department of Defense and Coast Guard Mutual Assistance gives active-duty service members and their families free 24/7 access to Tutor.com, an on-demand platform for online tutoring and homework help.
10/25
DenisProduction.com / Shutterstock.com
10. Low-Cost Life Insurance
Military members can enroll in Servicemembers' Group Life Insurance, which is a low-cost group term life insurance program. Up to $400,000 in coverage is available at a rate of 7 cents per $1,000 of insurance.
11/25
Sean Locke Photography / Shutterstock.com
11. Zero- and Low-Interest Loans
Members of the military can apply for an emergency loan with no interest or fees directly from an emergency fund for their specific branch. They can also get low-interest VA home loans through private lenders. For example, NBKC Bank offers interest rates as low as 4 percent for those with good credit. To qualify for the best rates, avoid hard credit pulls, maintain a good credit history, pay bills on time and avoid maxing out your credit before you apply for VA home loan, Stuhr Paterson said.
12/25
amriphoto / iStock.com
12. Free Theme Park Tickets
Members of U.S. armed forces don't have to pay to take their family out for a day of fun at certain theme parks. Busch Gardens and SeaWorld parks offer one free admission per year to military members, and up to three free passes for their direct dependents. Other theme parks, like Disneyland, offer discounted tickets to military members. 
13/25
kali9 / Getty Images
13. Income Tax Breaks
Active military members who enlist while living in a state that does not have income tax won't have to pay income tax if they are relocated to a new state that does, CNN reported.
14/25
StockLite / Shutterstock.com
14. Cheap Movie Tickets
Some movie theaters, including Showcase Cinemas, offer military discounts. As of July 2018, general admission tickets at Showcase Cinemas cost only $7.50 for all active-duty personnel and their dependents.
15/25
Steve Debenport / Getty Images
15. Legal Benefits
The Servicemembers Civil Relief Act provides safeguards to active-duty members for a variety of financial services, including rental agreements, security deposits, evictions, installment contracts, credit card interest rates, mortgages, civil judicial proceedings, income tax payments and more. Benefits and protections covered by the SCRA include a 6 percent interest rate cap on financial obligations, protections against default judgments, protections against non-judicial foreclosures, protections against vehicle repossessions and benefits regarding early lease terminations for apartments.
16/25
BraunS / Getty Images
16. Tech Discounts
Military personnel and their families can get special pricing on Apple products, and Microsoft offers a 10 percent discount on certain products as well.
17/25
vgajic / Getty Images
17. Pay Less for Phone Plans
Mobile phone plans can be a major expense, but some providers offer big discounts. For example, qualified military service personnel and veterans can get up to 50 percent off T-Mobile ONE plans.
18/25
asiseeit / Getty Images
18. Housing Subsidies and Property Tax Discounts
Service members receive a Basic Allowance for Housing, which helps members cover the costs of rental housing near their duty location. There are usually some out-of-pocket housing expenses, but the BAH typically covers 96 percent of housing costs as of 2018.
Additionally, military members and veterans who own their homes might be able to save money on property taxes, depending on where they live.
"Many states offer discounts or property tax relief for active military personnel as well as disabled veterans," said Stuhr Paterson. "Military members are encouraged to contact their local property tax collector to find out what discounts if any apply in their area."
19/25
MivPiv / Getty Images/iStockphoto
19. Discounts on Travel
Whether they are traveling by bus, train, rental car or plane, there is likely a military discount that applies. Amtrak, Greyhound, National car rental and United Airlines all give discounts to military members.
20/25
Soloviova Liudmyla / Shutterstock.com
20. Savings on Hotel Rooms
You can save on your next hotel stay with a military ID. One of the hotel chains that offers a military discount is Best Western Hotels and Resorts, which gives 10 percent off rooms.
21/25
EXTREME-PHOTOGRAPHER / Getty Images
21. Sporting Goods Discounts
Save on camping equipment, fishing gear and more when you shop at select sporting goods retailers with a military ID. For example, Big 5 Sporting Goods offers a 10 percent discount for all active-duty and reserve military personnel, retirees, veterans, their spouses and dependent children.
22/25
michaeljung / Shutterstock.com
22. Discounted Child Care
Many military families rely on child care services, especially when an active-duty member is deployed outside of the home. Military families seeking au pair services can get a discount of over $1,000 with Culture Care Au Pair.
23/25
NadyaEugene / Shutterstock.com
23. Free Entrance to National Parks
Current U.S. military members and dependents don't have to pay a thing to enjoy some of the most beautiful natural sites across the country, as they're eligible for a free America the Beautiful Pass. The annual pass grants entrance to over 2,000 federal recreation sites.
24/25
Zoriana Zaitseva / Shutterstock.com
24. Spa Discounts
Serving in the military can be stressful, but Massage Envy is helping service members ease some of that stress away with its military discount. All active military personnel can join Massage Envy at a savings of $60 a year.
25/25
Africa Studio / Shutterstock.com
25. Discounts on Shipping
Shipping care packages can get pricey. Fortunately, USAA members who ship with FedEx can save up to 36 percent on personal shipping costs.
Up Next: 14 Billionaires Who Are Also Veterans
About the Author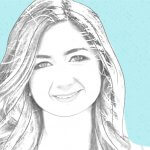 Gabrielle joined GOBankingRates in 2017 and brings with her a decade of experience in the journalism industry. Before joining the team, she was a staff writer-reporter for People Magazine and People.com. Her work has also appeared on E! Online, Us Weekly, Patch, Sweety High and Discover Los Angeles, and she has been featured on "Good Morning America" as a celebrity news expert.