Dave Ramsey Says These 3 Things Will Make You Broke — How To Prevent Them All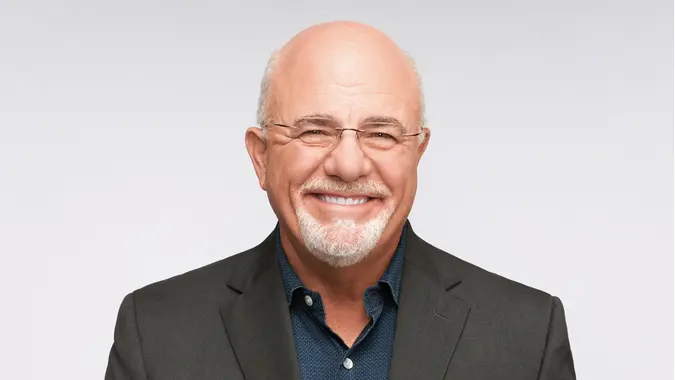 ©Dave Ramsey
There are a lot of things that can cause financial ruin, including certain behaviors. Personal finance expert Ramsey has said greed, fear and pride can lead to you being broke, but there are ways to prevent them from being your monetary downfall.
You don't have to necessarily be living out of your car to be broke. "Broke is living paycheck to paycheck with no savings intact. Broke is being in debt up to your eyeballs," according to a blog post on Ramsey Solutions.
But this way of living is normal nowadays. As of June 2023, a LendingClub report found that 61% of adults in the U.S. live paycheck to paycheck, which has forced some to rely on credit cards or dip into savings.
One way to prevent this way of living is simply to live on less than what you make. Compare all money coming in and going out. Ramsey recommends making a monthly zero-based budget and telling that money where to go. The goal is that your income minus expenditures equals zero by the end of the month.
After you make your budget, Ramsey says to increase your income. Look for any job — dog walking, freelancing, food delivery — that you can pick up for some extra cash. You can also try seeing if there's overtime available at work, but if you feel like there's nowhere to move up, switching career paths to something that can generate more income is what Ramsey recommends.
Make Your Money Work for You
A stay-at-home parent could also consider going back to work, but be sure to consider potential income versus the expense. Would daycare costs surpass income at your new job? Always crunch the numbers and look at other things, such as healthcare benefits and company reimbursements or discounts.
Avoid instant gratification, said Ramsey. Don't buy anything that's not in the budget. Making these little sacrifices now will pay off in the long run.
And finally, be proactive. "If you aren't satisfied with your current situation, take a practical step forward. Submit your resume for that ideal job you've been dreaming about. Sell the car. Open your eyes to the need for change and then make it happen!" Ramsey added.
More From GOBankingRates