Fed Crackdown Begins on Billions of Scam Calls: How Much Money It Will Save Americans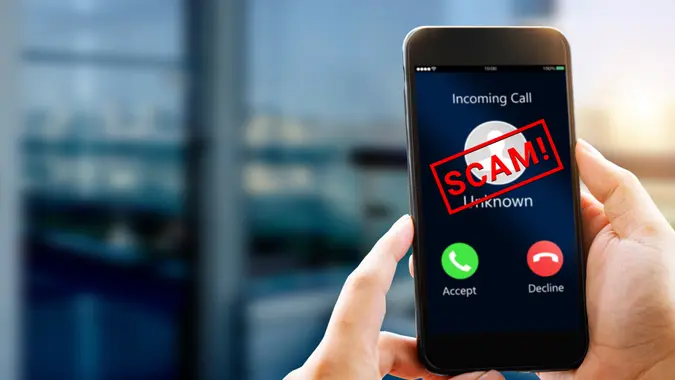 B4LLS / Getty Images/iStockphoto
Scam calls aren't just annoying, they are victimizing people across the country. Last year, government imposter phone scammers alone cost Americans over $511 million in losses. The Federal Trade Commission (FTC) won't stand for it and is cracking down on scam callers with the help of over 100 federal and state law enforcement agencies nationwide. 
Operation "Stop Scam Calls"
Operation Stop Scam Calls consists of a massive joint effort between the FTC and over 100 federal and state law enforcement partners across multiple agencies. This includes the Attorneys General from all 50 states plus the District of Columbia. 
This operation doesn't just focus on the robocalling companies, they are chasing the root cause too. It all starts with lead generators, also known as "consent farms" which plant fake websites promising gift cards or job interviews to collect your personal information. You'll never get the job or the gift card, but the website falsely claims you've consented to third-party solicitation.  
Next in the cycle are the Voice Over Internet Protocol providers (VOIPs) enabling these calls, often originating from other countries. The FTC is already laying down the law against robocalling companies with its pursuit for damages against these five major players involved in scam calling:
Fluent LLC
Viceroy Media Solutions LLC
Yodel Technologies LLC
Solar Xchange LLC
Hello Hello Miami LLC
Make Your Money Work for You
The actions taken against these companies are part of over 180 lawsuits, cease-and-desists, warning letters and civil and criminal actions. The largest offender of the group, Fluent LLC, obtained and sold more than 620 million telemarketing leads with deceptive ads that promised the following:
Free valuable items
Job interviews for UPS
$1,000 Wal-Mart giftcards
They have been slapped with a $2.5 million civil penalty and have been banned from engaging in further robocall activities. 
How Much Americans Stand to Save
As of 2022, Americans lost an average of $1,400 to scam callers according to data from the Federal Trade Commission (FTC). 2023 Reporting from Consumer Sentinal found consumers aged 70 and up were the most susceptible to fraud loss from a phone call. The median amount of those losses for the age range 70 to 79 was $800, while people who were 80 and older had a median loss of $1,500. 
Younger age groups aren't exempt from scams. They just tend to lose less money through other methods. Consumers between 20 and 69 had losses of $500 to $550 and typically fell prey to social media scams or website/app scams. 
In a July 6 report, the FTC touted wins for consumers who were defrauded by robocall scams nationwide. In 2022, the FTC's actions led to over $392 million in refunds to consumers across the country.
The most recent consumer refund of $540,000 is a triumph for the Florida Attorney General and the FTC after pursuing Life Management Services of Orange County, LLC for illegal telemarketing. This company conducted illegal robocalls and conned consumers into phony credit card interest rate reduction and debt elimination scams. 
Make Your Money Work for You
What To Do if You Receive a Robocall
While the Federal Trade Commission is making substantial headway on shutting down robocall operations, these illegal telemarketers are persistent. Keep these tips in mind the next time you get a call from an unknown number:
Government agencies won't call to verify personal information or to collect money.
Law enforcement agencies don't call to threaten arrest or deportation.
If they ask you to pay in gift cards, money orders or through a money transfer app (Venmo or Cash app) then it's probably a scam. These forms of payment make it difficult to get your money back. 
Don't let them bait you with a prize. If you have to send money to receive a prize, then it's not legitimate.
Consider adding your name to the National Do Not Call Registry
If you recognize any of those signs, hang up, block the number and report it to the FTC. 
More From GOBankingRates