Haggle Your Way to a Better Deal With These 11 Insider Tips
You can save big if you know how to negotiate. Follow these tips from the pros.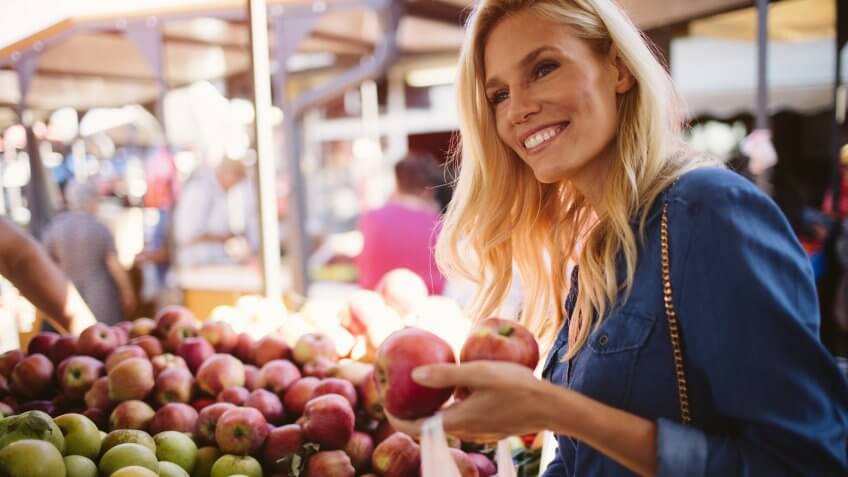 vgajic / Getty Images
Haggling to get a better deal can be intimidating. "A lot of people do have a fear of negotiating," said Jonathan Wolff. He should know; he's the chief marketing officer of Shrinkabill, a company that negotiates on behalf of consumers to lower their bills.
As Wolff pointed out, though, "It certainly doesn't hurt to try." In fact, if you can get over your fear, haggling or complaining effectively can save you hundreds of dollars a year — or more. The key to success is using the right strategies. Here are 11 negotiating tips from Wolff and others who aren't afraid to speak up to get a better deal.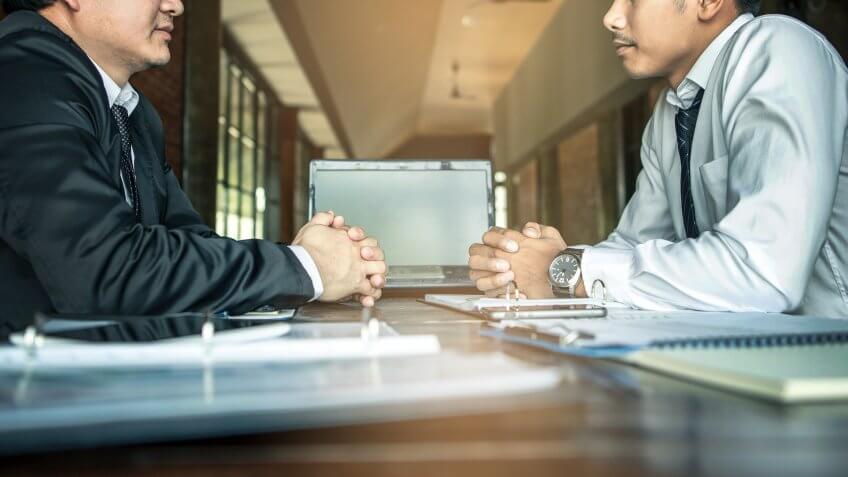 bluedog studio / Shutterstock.com
Know What You Want When You Enter Negotiations
Go into negotiations with a game plan, Wolff said. Know your goal when you begin.
This is especially important if you're calling a company's customer service department to get a better deal on cable TV or other service. If you call your cable company to complain that your monthly bill has increased, you'll be talking to a retention agent. "These are highly trained sales people who know how to keep you locked in," Wolff said.
They might try to offer you a free premium channel or other perk instead of reducing your rate. If that's not what you want, keep the focus of the conversation on what you're after — a better price. Ask why you're being charged more and let the agent know you can't afford the increased rate, Wolff said. If you stay focused on not being able to pay the higher rate, the agent likely will agree to your request.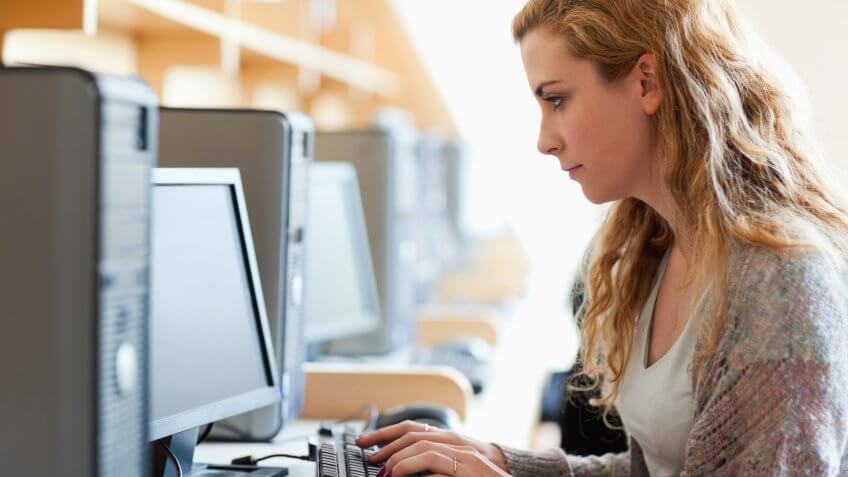 ESB Professional / Shutterstock.com
Do Your Research
You need to know what you want when you enter negotiations, but you also must be ready to make a compelling argument to get what you want. That means doing your research.
"You have to be an informed buyer," said Michael Champion, a retired California state civil service employee who said he believes everything is negotiable.
This is especially important when you buy a car. Champion, who has bought 26 cars in his lifetime, said he's done extensive research with every purchase. He subscribes to automobile magazines such as "Motor Trend," and he said he uses websites such as Kelley Blue Book and Edmunds to find the invoice price, which is what the dealer pays the manufacturer for a car.
"You should not even consider paying the MSRP," he said, in reference to the sticker price. Start negotiating from the invoice price to save hundreds or thousands of dollars when buying a car.
Before buying a new Corvette in 2005, Champion said he spent several months doing research. The first dealership he visited was selling a floor model for $10,000 over the MSRP, "which was totally unacceptable," Champion said. So he drove 100 miles to another dealership, where he spent two hours negotiating.
"I was able to get the sales person to initiate a factory order for about $150 over factory invoice," he said. "After he saw that I already had researched the factory pricing and even the specific factory option codes that matched his pricing information exactly, I think he knew I was well informed and serious about the purchase."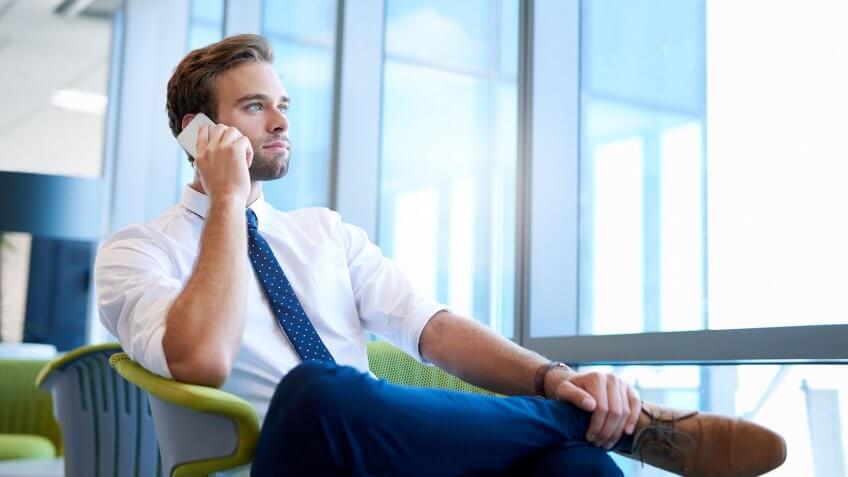 marvent / Shutterstock.com
Stay Calm and Build Rapport
When negotiating, don't get angry or make threats. You'll just make the person you're speaking with defensive and unwilling to cooperate, Wolff said. Instead, adhere to the adage that you can catch more flies with honey than with vinegar.
"This is your chance to be a refreshing voice on the phone," Wolff said. "You can be nice and still be firm and hold your position."
Ask the person's name, build rapport and negotiate with a smile on your face, he said. Remember that your goal is to get a better deal — not tick off the person you're asking to give you that deal.
Champion said he has established personal relationships with local car dealers. Developing that rapport — in addition to doing his research — has helped him with his negotiations. This enabled him to get dealers to order cars for him from the factory and sell them without the dealer markup.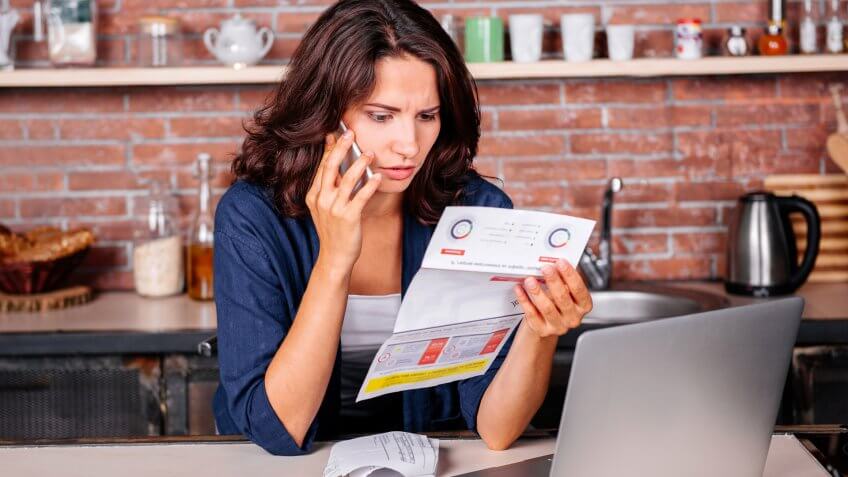 Tyshchenko Photography / Shutterstock.com
Use Time on Your Side
Another strategy you can use if you're on the phone with customer service is to drag out the conversation. Retention agents typically are required to resolve an issue within five minutes, Wolff said. If you can keep the negotiation going longer than that, the agent will be more willing to cut a deal with you to get to other calls, he said.
Also, call early in the day. Customer service and retention agents get a certain number of deals they can offer, Wolff said.
Timing a purchase right also can help you negotiate a better deal. When his home's geothermal heating and cooling unit went out, he was told by one company it would cost $21,000 to replace it. Not only did he shop around for a lower price from another company, but also he waited until fall when he knew companies wouldn't be as busy and would need to make sales.
"It was a rough summer," Wolff said, without a cooling unit. But he got the price down to $11,600 by negotiating and timing his purchase right.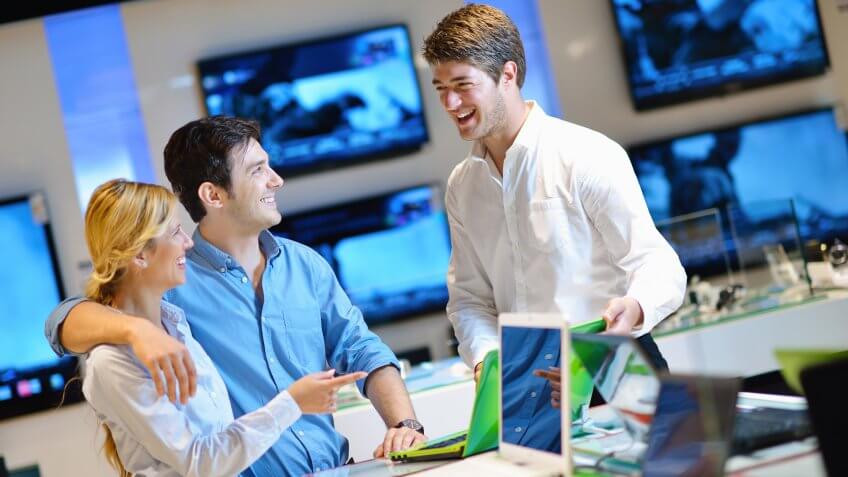 dotshock / Shutterstock.com
Use the Competitor's Price as Leverage
When haggling, you can let a store or service provider know that you have choices as a consumer. To get the deal you want, though, you need to know the competition well, Wolff said.
For example, if you tell your cable or internet provider that you can get a better deal from its competitor, you need to know what that deal includes. "You can't just say the other company has a cheaper rate," Wolff said.
The customer service representative or retention agent likely knows what the competitor is offering and will tell you if you're not comparing equal packages. For example, you might get fewer channels or a slower internet speed with the competitor's lower rate.
Don't Miss: Ways to Bargain at Walmart and Other Major Retailers
Using a competitor's price can work well if you're working with a contractor on a home remodeling project, Wolff said. If you get quotes from several contractors, you can use that to your advantage to get the contractor of your choice to lower his price.
Wolff suggested saying: "I'd really like to work with you, but I can get a cheaper price. What can you do?"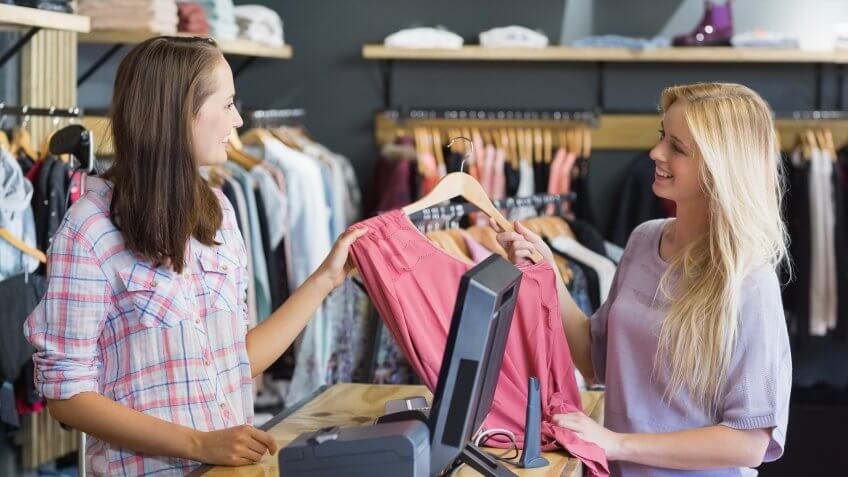 ESB Professional / Shutterstock.com
Point Out Imperfections
You might be able to get a lower price if you point out flaws in the items you want to buy. This strategy has worked for attorney Rebecca Neale.
"I got 10 percent off of a dress because the button was falling off," she said. All it took was politely asking the sales clerk at the retailer whether she could get a discount to compensate for the flaw.
She got a significant price reduction when buying a minivan with a dent. The price already had been reduced to $21,000 because of the defect.
"I was able to drive the price down even further by asking if they could fix the dent or discount the price," Neale said. "Instead of fixing it, they discounted it. I saved at least $2,000 by coming prepared and asking politely."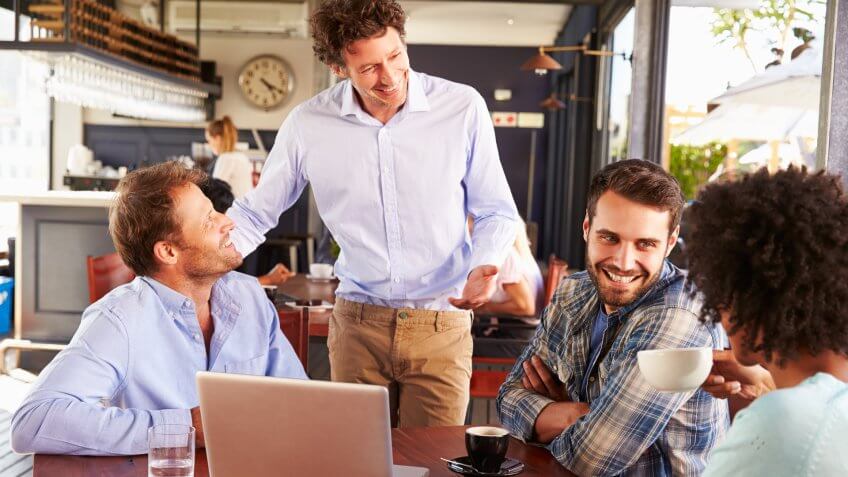 Monkey Business Images / Shutterstock.com
Ask to Speak to a Supervisor or Manager
If you don't have success negotiating with a sales clerk or customer service representative, Champion recommended asking to speak with a supervisor or someone who has more authority to make a deal with you. He said he has used this strategy to get lower rates from his cable provider. He also uses it at restaurants when he's unhappy with the service or the food.
He'll start by addressing the problem with the server and then ask for the manager's name. "I don't get mean about it," he said. Typically, the server will respond by asking whether he wants to speak to the manager. When he does, the manager often gives him that meal for free or a coupon for a future meal.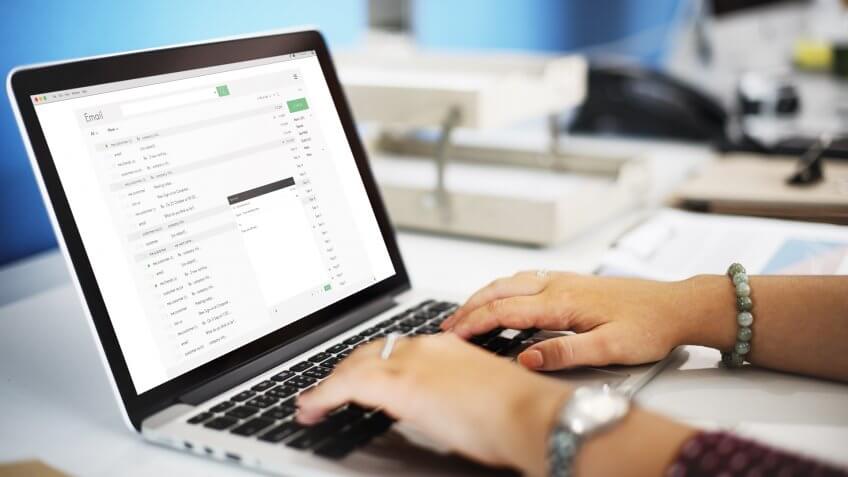 Rawpixel.com / Shutterstock.com
Use Email to Get Results
Champion said he frequently buys a certain brand of crackers by the case. Once, he discovered the crackers he had bought were broken.
"They were crushed, every last one of them," he said. So he found the manufacturer's email address on the box and used it to let the company know that he had been a longtime customer but was unhappy with his recent purchase. He received $15 worth of coupons in response.
"That only took me 15 minutes on email," he said.
Eric Rosenberg, founder of the personal finance blog Personal Profitability, has used the same strategy with success. When two items he ordered from Amazon arrived in four days rather than in the two days guaranteed with an Amazon Prime membership, which costs $99 a year, he sent an email to customer service to express his displeasure.
"I was friendly but showed concern that I was not getting the value I was paying for," he said. He didn't get results from the first email, so he sent another in which he was more firm. "The response came with a $20 Amazon gift card as an apology for my negative experience," Rosenberg said.
Don't Miss: Companies That Send Freebies to Your Email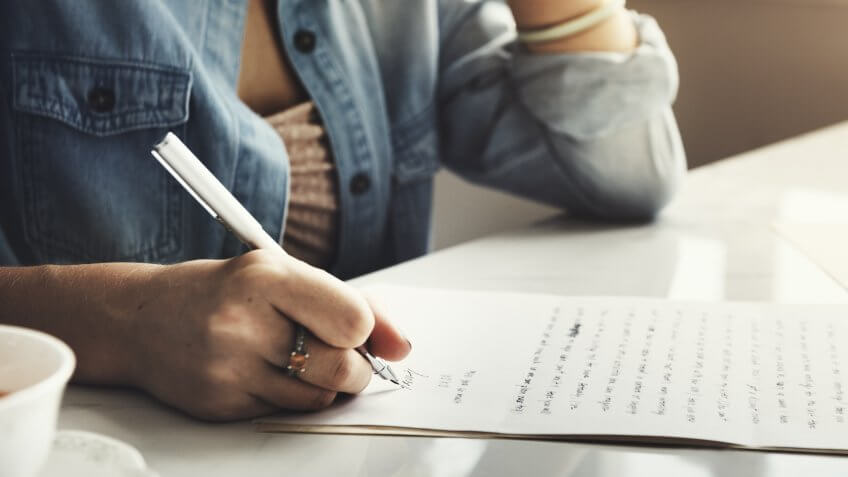 Rawpixel.com / Shutterstock.com
Write a Letter to Get Your Complaint Heard
When a Sony TV he bought started shutting off automatically three months later, Champion called and emailed Sony to see if the company would replace it. But he had no luck.
So he went to the Sony website, found the address for its headquarters in New York and sent a three-page letter by certified mail. He wrote that he had been buying Sony products since the 1970s when he was on active duty in the U.S. Air Force and was disappointed that the TV he had recently purchased didn't survive 90 days.
"After receipt of my letter, I immediately received a telephone call from their customer support section in another state, and she personally apologized for the problems with the TV, indicated she was setting up white glove service to have a new TV delivered from their factory and the old one would be also boxed and removed at no charge," Champion said. "She continued to apologize, and at the end of the call thanked me for my military service."
Champion said he has written numerous letters over the years to complain about problems with products or services. In all of them, he has been courteous and mentioned his loyalty as a customer, he said. He also points out in his letters what companies have promised in their advertisements and corporate mission statements to hold them accountable.
Syda Productions / Shutterstock.com
Offer to Pay Cash for a Discount
You often can increase your negotiating power if you offer to pay in cash, Wolff said. "When you walk in with cash, you let people know you're serious," he said.
Related: Things You Should Never Put on a Credit Card
For example, Wolff said that his wife wanted to join a yoga studio. If she opted for the punch pass, it would cost $20 per visit — which was more than she wanted to pay. So she went in with $500 cash and got a 52-week punch pass that worked out to about $10 per visit, Wolff said.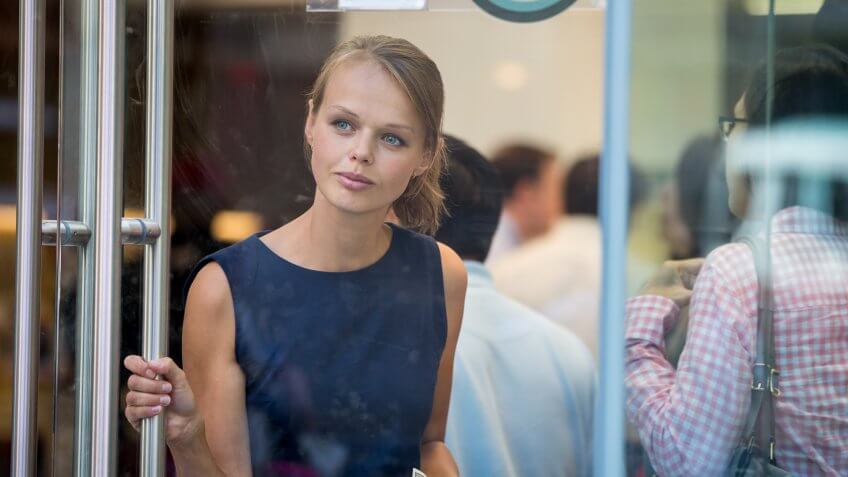 l i g h t p o e t / Shutterstock.com
Be Prepared to Walk Away
It's hard to have the upper hand in negotiations if you appear too eager. "Once they know you're salivating over this thing so bad, you're done," Champion said. "You've got to be prepared to walk away."
Sometimes, you actually have to walk away to get the deal you want. Alex Whitehouse, president of Whitehouse Wealth Management, said he has a satellite radio subscription that renews automatically at a rate of about $150 per year.
"At one point I canceled mine and noticed that I kept receiving offers to come back at seriously reduced rates," he said. Now, before his subscription renews automatically, he calls to reduce the renewal price.
"Usually the first customer service rep says 'No,' so I ask them to cancel the service," he said. He then is transferred to a retention agent who has more authority to make a deal because he's about to leave.
"I can usually negotiate a 50 percent discount or more at this stage," he said. "Instead of auto-renewing at higher prices, it is clearly worth the time to call, negotiate and be prepared to cancel service until you get a reasonable price."