Hidden 'Junk Fees' Are Costing You a Fortune — What Are They and How Can You Stop Paying Them?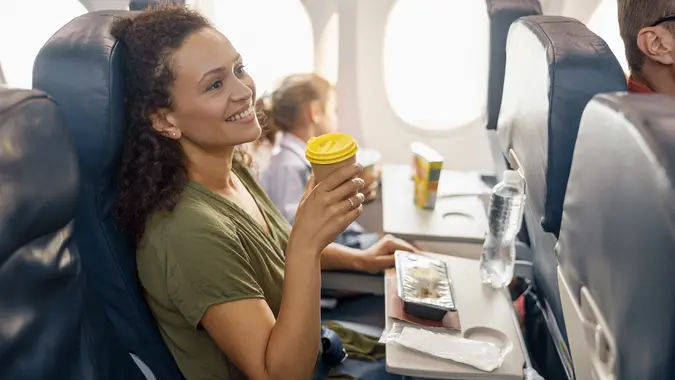 Yaroslav Astakhov / iStock.com
The average consumer may not realize it, but they are spending a considerable amount of money on hidden 'junk fees' during transactions.
From airline tickets to banking services, these hidden charges are omnipresent and add up to significant amounts, often surprising the unsuspecting consumer. The question is, what are these fees and how can they be avoided?
What Are Junk Fees?
Junk fees, also known as "gotcha fees," "gray charges," or "hidden fees," are extra charges added to the price of goods or services. These fees are not usually included in the advertised price and become visible only at the point of transaction, often leading to 'sticker shock.' The costs might include handling charges, administration fees, service fees, or other vaguely defined costs that are hard to understand and harder to contest.
These fees are prevalent across various sectors, including travel, financial services, telecommunications, and online shopping. For instance, a hotel may charge a 'resort fee' for access to amenities such as the gym or pool, an airline may add a fee for seat selection or baggage, and banks might charge overdraft fees or ATM transaction costs.
The Impact of Junk Fees
The effects of junk fees on consumers can be substantial. A report by the National Economic Council (NEC) found that American families pay hundreds of dollars in hidden fees every year. Over time, these charges can amount to tens of billions of dollars taken out of consumers' pockets.
What's concerning about junk fees is that they disproportionately affect the most vulnerable sections of society, including low-income individuals who might lack the financial literacy or time to navigate the often complex fee structures. The obscurity of these fees also hampers market competition by making comparison shopping a challenge and may encourage overpaying.
Make Your Money Work for You
How to Avoid Paying Junk Fees
Preventing junk fees requires vigilance, awareness, and sometimes negotiation. Here's how you can take action:
Read the Fine Print: Terms and conditions can be tedious to go through, but they often contain information about potential fees. Before making a purchase, take the time to review these documents.
Ask for Fee Breakdowns: If you're uncertain about a cost, don't hesitate to ask for clarification. Businesses should be able to provide an itemized breakdown of fees.
Negotiate or Decline Unnecessary Services: In some cases, junk fees cover services you don't need or want. If you're paying a resort fee but don't plan on using the amenities, ask if it can be removed.
Compare Prices: When comparison shopping, ensure you're comparing final prices, including all fees. Some businesses may advertise lower prices but make up for it with high fees.
Use Fee-Free Services: Where possible, opt for fee-free services. For instance, consider using your bank's ATM to avoid transaction fees or choosing airlines that don't charge for seat selection or baggage.
Moving Forward
Recent efforts by the Biden administration aim to curb the impact of junk fees on consumers, targeting industries notorious for excessive fees. However, businesses may counter these initiatives by embedding the fees into their prices or increasing fees elsewhere.
Consumer protection agencies and advocacy groups argue that greater transparency in fee disclosure can help consumers make more informed decisions and avoid these hidden charges. However, until regulations and business practices change, consumers must remain vigilant and proactive to protect themselves against these hidden costs.
Editor's note: This article was produced via automated technology and then fine-tuned and verified for accuracy by a member of GOBankingRates' editorial team.
Make Your Money Work for You
More From GOBankingRates