Jaspreet Singh: How To Reassess Your Savings When You Get a Raise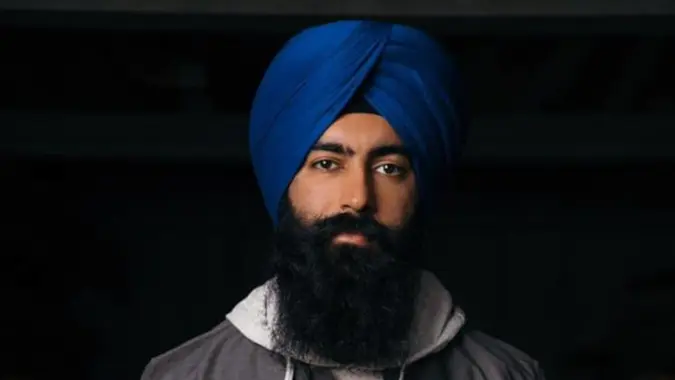 Jaspreet Singh / Jaspreet Singh
Getting a raise, especially when it comes with a promotion, can be absolutely intoxicating. You've worked hard for it — and finally your efforts are being recognized. Even a cost of living raise can set your heart aflutter. And with this excitement comes a serious risk: spending more on the wrong things and not taking a good, hard look at your savings strategy.
It's critical to your overall financial health to reassess your savings when you get a raise. Jaspreet Singh, CEO of Briefs Media and host of The Minority Mindset Show, deeply understands this. The money maven recently sat down with GOBankingRates to discuss key moves to make when it comes to taking stock of and evaluating your savings situation after a raise.
Here's what he — and other finance experts — recommend.
Do Not Upgrade Your Lifestyle — Focus on Making Yourself Richer
When you get a raise, it may be quite tempting to upgrade your lifestyle. While a little indulgence shouldn't break the bank, it's critical not to overhaul your way of being into a higher financial tier — at least, not when it comes to spending or even savings, per se. Focus instead on doubling down on investing.
"Do not increase your lifestyle," Singh said. "Increase your investments first. Your savings will not make you wealthy. But your investments can."
Singh went on to say that the biggest mistake Americans make is that they get a pay raise and then celebrate with a vacation, a new car or a new watch.
Make Your Money Work for You
"When you do that, you're spending your hard-earned money to make someone else rich," Singh said. "What I'd rather see you do is use your hard-earned money to make yourself rich. That means you use your income to buy investments. Then, as your investments grow, you can use your investment profits to buy the faster car and [the] bigger home."
Don't Save It All!
If you're not going to spend your money, that means you should stash it into savings, right? Not in the opinion of Singh, who points to how inflation can rapidly zap your nest egg.
"Do not save all of your money," Singh said. "If your savings are not growing faster than inflation, your savings are losing value."
Use a High-Yield Saving Account
So, no, don't save all your money, but absolutely save some of it, and in a smart space: a high-yield savings account (HYSA).
"A quick tip to help with this: Use a high interest savings account," Singh said. "Some high interest savings accounts are paying around 5% interest annually, and these banks are FDIC-insured."
Save This Much Money
Most finance experts agree that you should have at least three months of savings in an easy-to-access bank account, but you can certainly save more.
"You should have somewhere between 3-12 months worth of expenses saved in a savings account," Singh said.
Take on Risk — When Appropriate
How much you put aside in cash savings also depends on your age and where you are in your financial life.
Make Your Money Work for You
"If you're 25-years old, single and you don't mind taking on risk, you might only need a few months' worth of expenses saved," Singh said. "You can be more aggressive with your investments right now. If you're 45-years old, married with kids and are anti-risk, now you might want 6-12 months' worth of expenses saved."
Address Your Retirement Savings
Fellow money expert Jeff Rose, CFP, founder of Good Financial Cents, brings attention to the importance of considering your retirement savings after getting a raise.
"A common guideline is to save 15% or more of your income for retirement," Rose said. "If you were previously saving less, allocate a significant portion of your raise, perhaps 50% or more, towards retirement accounts like a 401(k) or IRA. This increase can substantially impact your long-term financial security."
Pay Down High-Interest Debt
Another move to make when you get a raise is to start or continue to pay down high-interest debt.
"Focus on expensive consumer debts such as credit cards, which have an average APR of about 21% right now," said Leslie Tayne, founder and head attorney at Tayne Law Group, which specializes in debt relief. "Getting rid of that debt will free up more of your income to spend and save as you please."
Don't Forget What Your Savings Are For
Remember, your savings should be reserved as emergency money, and, as Singh highlights, should not be spent on, say, a new TV.
More From GOBankingRates
Make Your Money Work for You