What We Can All Learn From Millennials and Their Saving Habits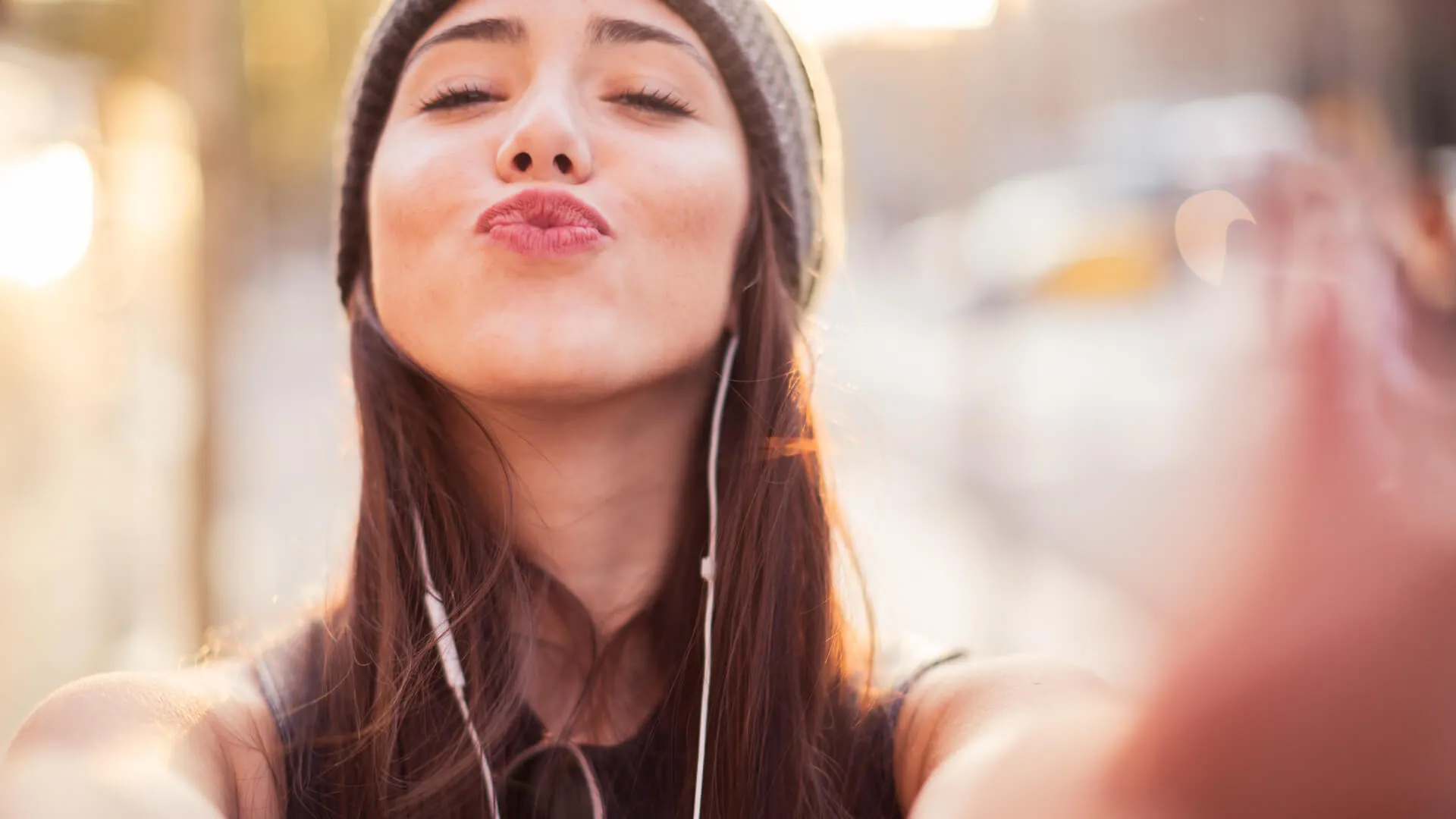 Millennials Have Resolved to 'Save More and Spend Less' in 2018
GOBankingRates surveyed 5,000 Americans about their top New Year's resolutions for 2018, and financial resolutions are more popular among millennials than any other age group.
Millennials ages 25 to 34 chose "save more, spend less" as their 2018 resolution more so than any other respondents, followed by young millennials ages 18 to 24.
In total, 26 percent of millennials said their resolution is to "save more and spend less," while 24 percent are resolving to pay down debt and 18 percent want to increase their income this year.
Their Top Money Regret of 2017 Was Not Saving Enough
Millennials' top three money regrets of 2017 were: not saving enough money, spending money on non-essentials and paying for college. In fact, millennials were more likely than any other age group to regret paying for college, with 15 percent of young millennials (ages 18 to 24) choosing this as their top regret.
Make Your Money Work for You
Student Loans Kill Future Savings
Galen Herbst de Cortina, founder of financial planning service Buff Your Finances, said there are two reasons why some millennials struggle to save money. The first one is student loans.
"This is a problem that isn't entirely unique to millennials, but it hits them harder than previous generations," he said. "It's hard to save when you're putting several hundred dollars, or more, each month into your loans."
Cities Are Expensive. Period.
The second reason is cost of living. Herbst de Cortina also said a lot of his clients live in areas with a high cost of living, which makes it even harder to save money — especially for millennials. "That's where they've found good jobs," he said. "But the high housing costs make it hard to save what they're earning from those good jobs."
Most Millennials Have More in Savings Than Credit Card Debt
The majority of millennials are prioritizing saving over spending. A GOBankingRates survey asked Americans if they have more money in savings than credit card debt, and 62 percent of young millennials (ages 18 to 24) and 61 percent of older millennials (ages 25 to 34) said they have more money in savings.
Gen Xers (ages 35 to 54) are more likely to have more credit card debt than savings, and seniors (age 65 and older) are the least likely.
As a rule of thumb, Herbst de Cortina recommends millennials put at least 10 percent of their income toward their savings.
And Most Young Millennials Only Have One Credit Card
Over half of young millennials only have one credit card, another GOBankingRates survey found. Respondents ages 18 to 24 were more likely than any other age group to have only one credit card, with 56 percent giving this response.
Although this can mean millennials are not racking up debt across multiple cards, it's actually not a good financial practice.
"You want to build your credit, and one of the easier ways to do it is to have a lower utilization rate (how much of your available credit you use) and a higher on-time payment rate," said Herbst de Cortina. "If you have multiple cards, you're more likely to accelerate your credit growth."
Make Your Money Work for You
Many Millennials Have $0 in Savings — But Some Have High Balances
A high percentage of younger and older millennials — 46 percent and 41 percent, respectively — revealed they have $0 in savings in GOBankingRates' 2017 Savings survey.
But surprisingly, some millennials have $10,000 or more in savings. Thirteen percent of younger millennials and 20 percent of older millennials have at least $10,000 or more in the bank.
Millennials Would Rather Save $10,000 Than Spend It
You might assume that if millennials were given an unexpected $10,000, they would spend it on something fun. However, 44 percent of young millennials and 33 percent of older millennials said they would put that money into savings, a 2017 GOBankingRates survey found.
Only 9 percent of young millennials and 12 percent of older millennials said they would go on a vacation and invest in themselves, and only 4 percent of young millennials and 6 percent of older millennials said they would use the money to buy a new wardrobe.
They Also Plan to Put Their Tax Refund Toward Savings
A higher percentage of young millennials said they planned to put their 2017 tax refund toward savings than any other age group, another GOBankingRates survey found. Fifty-four percent of millennials ages 18 to 24 said saving was their No. 1 priority for their refund check.
Older Millennials Have Very Different Priorities
However, older millennials ages 25 to 34 were the least likely of all age groups to put their tax refund toward savings, with only 29 percent choosing that response. For this age group, paying off debt was a bigger priority, with 54 percent choosing that option.
Many Millennials Don't Have Retirement Savings
Over 40 percent of millennials don't have any retirement savings, GOBankingRates' 2017 Retirement Savings survey found. Among those who had started saving for retirement, nearly 30 percent have less than $10,000 saved.
Furthermore, millennials are the most likely to have no retirement savings: Only 32 percent of Gen Xers and 29 percent of baby boomers said they have nothing saved for retirement.
Make Your Money Work for You
Saving for Retirement Is Not a Priority for Millennials
When asked why they don't have retirement savings, the No. 1 answer millennials gave was that saving for retirement is not a priority for them, a separate GOBankingRates survey found. A third of younger millennials (ages 18 to 24) and 41 percent of older millennials (ages 25 to 34) gave this response.
Prioritizing Saving Actually Has Huge Benefits
"For most millennials, retirement is a very far off prospect," said Herbst de Cortina. However, he said this is not a good excuse to not save for retirement.
"Even if it's not a priority it's still worth taking action to save, at least a little, for retirement," he said. "Part of the reason is that you can get some tax benefit — either today or in the future — from saving in a retirement account. Second, since retirement is so far off, even small positive actions can have a big impact. Just find an amount you can save, even if it's 1 percent of your income. That way, you're building positive savings habits that will serve you well in the long term."
Still, Many Millennials Are Not Living Above Their Means
Even though a large percentage of millennials don't have money in savings accounts or retirement funds, research has shown many are actually responsible spenders who live within their means.
For example, a 2016 GOBankingRates survey found that one in three millennials said they have never gone out and spent money with friends if they could not afford it. Additionally, about three in five said that if attending a social event would result in financial strain on their family or significant other, it would not be worth it.
Older Millennials Put Family First
"The fact that these millennials won't put their family in jeopardy is a testament to millennials becoming older, wiser and seeing that their decisions have outcomes," Jason Dorsey, a millennial researcher and co-founder of The Center for Generational Kinetics, previously said about the survey results.