Nearly 1 in 5 Women Regret Not Building an Emergency Fund: How To Get Started With Yours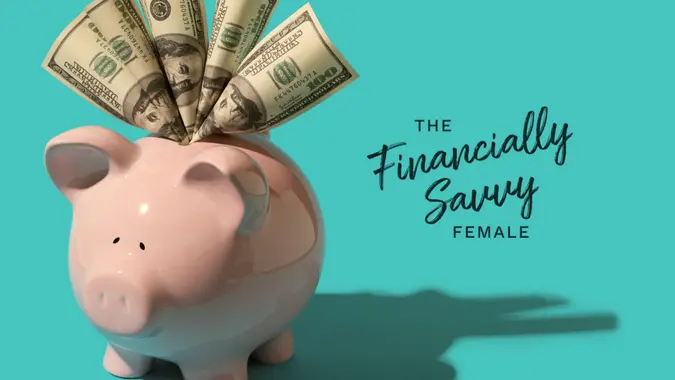 MarsBars / iStock.com
As the popular phrase goes, "hope for the best, prepare for the worst;" it's impossible to know when a financial crisis may take our bank account by storm and it's important to be prepared should tragedy strike. 
While everyone should build an emergency fund, it is particularly critical for women to cultivate these savings. Women are scientifically more likely to live longer than men and often take on the financial responsibility of being caregivers. They also face more expensive essentials due to the pink tax and products like deodorant, menstruation products, skin care and body wash marketed toward women tend to be more expensive than those aimed toward men. Despite the longer lifespan and greater financial expectations women face, many are unprepared for an emergency. 
In a recent survey conducted by GOBankingRates, 17% of women said that not building an emergency fund was their biggest financial regret. To make matters worse, over one-third of women have $100 or less in their savings with a mere 19% having $101 to $500 saved. Sadly, many American women are not prepared for an emergency with one-quarter stating they would go into debt if they experience a crisis. 
Our survey results speak volumes about the lack of financial security women are experiencing. Keep reading to discover more survey insights and the best ways for women to get started cultivating emergency savings. 
Make Your Money Work for You
Not Building an Emergency Fund Weighs Heavier on Younger Generations
Not having an emergency fund is a major financial regret weighing heavily on younger generations. While 17% of all women responded that not building an emergency fund was a major financial regret, 23% of 35- to 44-year-olds felt that way. Additionally, 21% of members of Gen Z ages 18 to 24 and 22% of 25- to 34 year-olds on the Gen Z and millennial cusp felt the same. 
In comparison, older generations are feeling more financial security, likely due to having the time to build an emergency fund. A mere 13% of 55- to 64-year-olds' largest financial regret is not building an emergency fund and 6% of women over 65 regretted it. 
Interestingly, the financial situation women regretted more than not starting an emergency fund was taking on credit card debt with 19% of women regretting taking on this debt. Women felt that taking on credit card debt and their credit score taking a hit is a slightly worse financial situation to be in than not having a financial cushion in emergency situations.
While neither financial situation is ideal, building an emergency fund is an important financial milestone to achieve and there are a variety of options to help you build these savings easily. 
Make Your Money Work for You
Take Our Poll: Would You Move for a Job That Paid You a $10,000 Signing Bonus?
How To Build an Emergency Fund
A good rule of thumb when building an emergency fund is to first assess the financial situation you are already in and give yourself grace when adjusting to saving toward a new goal. Anticipate that the first few months of budgeting might contain a few mistakes; the key is not to be perfect but to keep improving. 
Start Budgeting
If you're already struggling to build an emergency fund, you're likely going to need to shave down on your spending. By taking a look at your budget, you can find out where you can cut back. 
"You need to have a plan for your money each month," said Jay Zigmont, PhD, CFP®, founder of Childfree Wealth. "A budget tells you both what you can and cannot spend money on. Make getting out of debt and saving for an emergency fund a priority in your budget, not something you do with money left over." 
Get Out of Debt
Although it's far easier said than done, getting out of debt can be one of the most financially freeing gifts you can give to your future self. 
Make Your Money Work for You
"If you have credit card debt or other consumer debt, you need to pay it off asap," Zigmont said. "Start by locking your credit cards so that you cannot use them anymore. Treat having credit card debt as an emergency as the interest rate (20%+) is stealing from your current and future budget."
Invest In Yourself
While cutting back on your daily Starbucks and online shopping budget can be a tough adjustment, the financial peace of mind will be worth it.
"Your goal should be to have 3-6 months of expenses in your emergency fund," Zigmont said. "If you are at a more stable job you might lean towards 3 months. If you have a variable income or worry about your job, lean towards 6 months."
When it comes down to it, saving for emergencies is really just investing in yourself and your future. Setting aside a portion of your paycheck can be a really helpful way to stay disciplined and treat your emergency fund as a gift for yourself; not an inconvenient chore.
Make Your Money Work for You
"With your net paycheck, pay yourself first, meaning allocate at least 10% (20% is better) towards an account that is not in the same view or even at the same bank as your checking/day-to-day account," said Rick Nott, CFA, CFP and senior wealth advisor at LourdMurray. "It's hard to start at 10-20% (especially with higher prices everywhere), so start small with $100, then increase that over time. You will be surprised how much the simple act of 'squirreling away' that small amount will grow over time."
More From GOBankingRates
Methodology: GOBankingRates surveyed 1,016 American women aged 18 and older from across the country on between February 17 and February 21, 2023, asking twenty different questions: (1) What is your primary financial goal?; (2) What is the biggest barrier to achieving your financial goal?; (3) If you are actively investing, what is your primary investment vehicle?; (4) If you are not actively investing, what's preventing you from investing?; (5) What's the biggest obstacle you've faced in your career path?; (6) How much student loan debt do you currently have?; (7) How much credit card debt do you currently have?; (8) What is your biggest obstacle to paying off your debts (credit card, student loan, medical, etc.)?; (9) What is your biggest source of financial worry/stress?; (10) What workplace benefit is most important to you?; (11) What is your worst money habit?; (12) How involved are you in household financial decisions compared to your partner?; (13) Which of the following financial professionals have you utilized? (Select all that apply)?; (14) Do you consider yourself financially secure/stable?; (15) What is your biggest financial regret?; (16) Do you consider yourself bad with money?; (17) If you are a parent, which cost are you most overwhelmed by?; (18) If you are a parent, what best describes your current work situation?; (19) How would you describe your relationship with money?; and (20) Do you consider yourself to be financially independent?. GOBankingRates used PureSpectrum's survey platform to conduct the poll.
Make Your Money Work for You
Make Your Money Work for You