Quiz: Real or Fake? Guess the Real Product, and Learn to ID the Fakes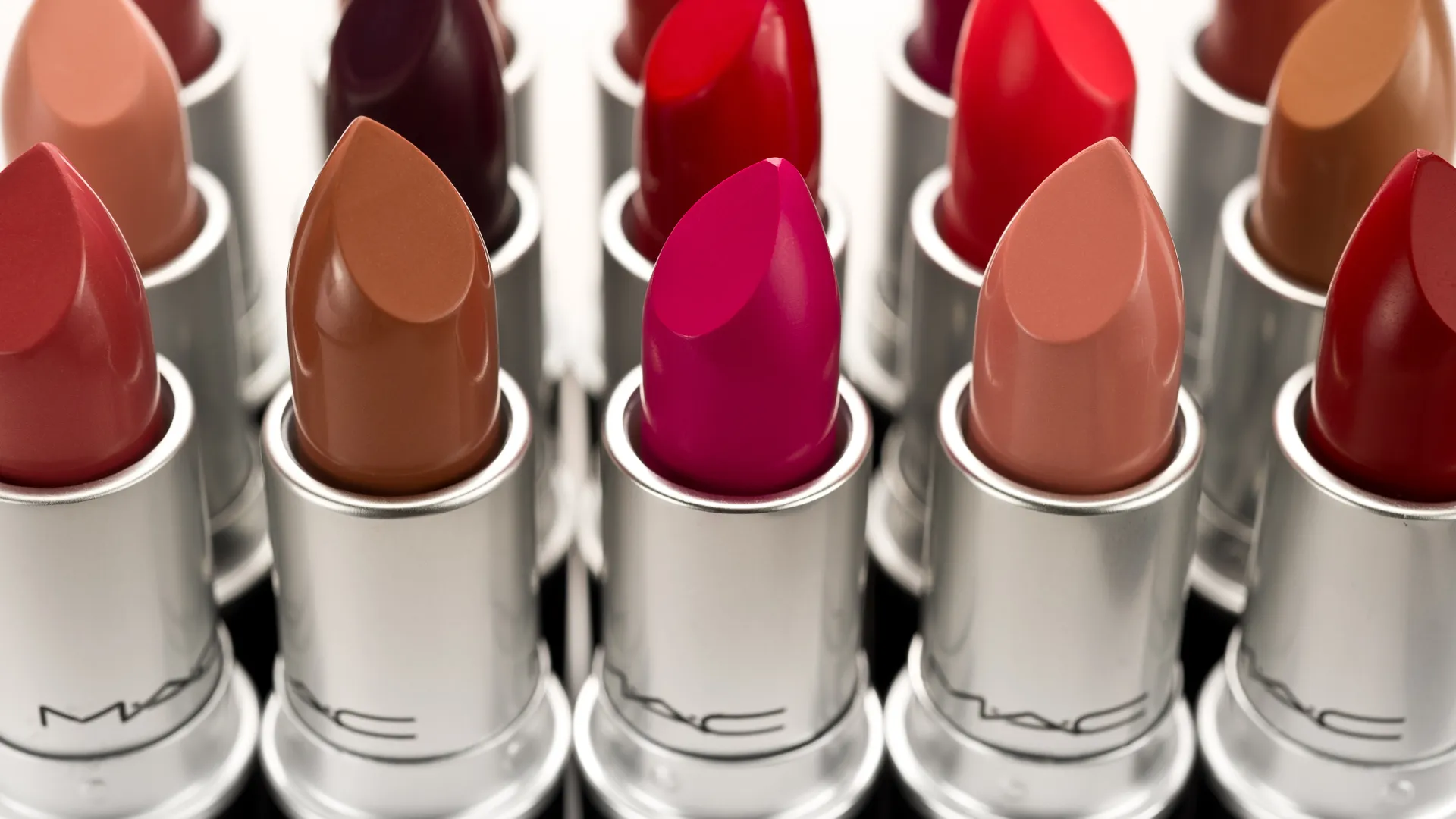 You can get burned buying counterfeit products. Of course, you're throwing away your hard-earned money on something that's not legitimate, which hurts. But buying fake or counterfeit goods could also put you at risk for other dangers.
For example, you could be susceptible to identity theft and credit card fraud if you're buying a fake item on an illegal website. Perhaps even worse — you could face civil or criminal penalties by buying and bringing counterfeit goods into the U.S., according to U.S. Customs and Border Protection. That's why it's so important to be able to distinguish real products from fake ones.
Take this quiz, and click through to find out if you know how to spot a fake.
This Is a Real Louis Vuitton Bag — True or False?
Louis Vuitton bags might be the ultimate status symbols, but they don't come cheap. In fact, real ones can cost $1,000 or more. That's why a lower-priced counterfeit might be tempting.
Can you tell if this bag is a counterfeit? Click through to find out.
Answer: False — It's Fake
Louis Vuitton handbags are commonly counterfeited, and this fake is proof.
One of the telltale signs that a Louis Vuitton bag isn't real is the logo. "Often, fakes will include logos that are just a little bit off or not quite right," said Lindsay Sakraida, director of content marketing with DealNews. "So always compare to the official logos on the company's website."
Some fakes have a logo that's nearly identical to the one on a real bag. "In that case, you'll need to take a closer look at the construction," Sakraida said. "A true Louis Vuitton bag should have a smooth canvas outer, which is often plastic-feeling on a fake." The interior should be a sturdy cotton and have a leather tag that's stamped with the brand's name and origin — which is Paris. And the stitching will be neat and tight, not loose or mismatched, she said.
Make Your Money Work for You
This Is a Real Hermes Scarf — True or False?
Hermes is a luxury French brand known for its bags — some of which increase in value over time — and scarves. Real Hermes scarves cost at least several hundred dollars, and some cost more than $1,000.
Do you think this is a real Hermes scarf? Keep reading to find out.
Answer: True — It's Real
There are several ways to tell if a Hermes scarf is real. To start, it should be made of silk, said Shaunya Hartley, a style expert who owned a vintage clothing store. The Hermes logo and artist's signature should be on the scarf. And pay attention to the stitching. "A knockoff doesn't have hand-finished edges," Hartley said.
Also, note the size of the scarf. If it's not 40, 60 or 90 centimeters, it's a fake. She also said the tag should show that it was made in France and should be in French and English.
These Are Real Rolex Watches — True or False?
Rolex is the epitome of a luxury brand watch. One of the cheapest models costs $5,700, and many exceed the $15,000 mark. The good news for buyers: These watches are one of the few items that typically don't lose their value.
So, can you spot a fake Rolex? Click through to find out.
Answer: False — They're Fake
Watches like this one can be easily counterfeited, Hartley said. Some fakes can be easy to spot, especially if you hold them. A real Rolex watch will be heavier than a fake. "You're looking for something with weight in your hand," Hartley said.
But some counterfeits look legitimate. Pay attention, though, to the second hand. It should move smoothly — not tick, she said. And if there's engraving on the back of the watch, it's a fake, according to a Business Insider report.
To ensure that you're getting the real deal, buy from an authorized Rolex retailer. If you think you're getting a deal buying from a third-party seller online, "that's where you may come upon issues," Hartley said.
Make Your Money Work for You
This Is a Real Gucci Bag — True or False?
According to the Gucci website, its products represent the "pinnacle of Italian craftsmanship and are unsurpassed for their quality and attention to detail." Does this bag look like it meets that standard?
Answer: True — It's Real
The devil is in the details with real Gucci bags — or any designer bag for that matter. For example, the bag's hardware should be heavy and have the logo on it, Hartley said. Sloppy lettering on a logo or no logo on the hardware is a sure sign of a fake.
A real Gucci bag will come with a card inside it with a number on it, added Hartley. And the bag's serial number will be stamped on a tag in the interior of the purse. A real designer purse also comes with a bag for storage.
Be particularly wary of trendy bags — the "it" bag of the season. These are more likely to be counterfeited. To make sure you're getting the real thing, buy directly from a Gucci store, the company's website or a department store authorized to sell the Gucci brand.
This Is a Real Tube of MAC Lipstick — True or False?
Cosmetics are commonly counterfeited, and it can be hard to tell the fakes from the real ones by pictures alone, said Lara Miller, associate counsel and director of strategic planning at the International AntiCounterfeiting Coalition.
So, does this MAC lipstick look legitimate to you?
Answer: True — It's Real
MAC lipstick is often counterfeited, Sakraida reports, but this tube is real. The slant of the lipstick is telling. "It should be cut on a sharp, flat slant with a defined point," she said. "A fake would be more curved, similar to what's more typical of lipsticks."
Plus, authentic MAC lipstick has a vanilla scent, whereas fakes typically have no scent. Of course, you can't smell a tube of lipstick when shopping online, which is why you need to be careful about the sites where you shop. Buy from department store websites or directly from the MAC website.
These Are Real Ray-Bans — True or False?
Ray-Ban's iconic sunglasses aren't the priciest on the market by any means. But they are often copied by counterfeiters. Expect to pay between $100 and $250 for a real pair.
Can you tell if this pair is real? Keep reading to find out.
Answer: False — They're Fake
There are several small details that distinguish real Ray-Ban sunglasses from fake ones. Of course, the logo will be etched on the upper right lens. But also look for an "RB" etched on the left lens, according to luxury consignment site The RealReal. You'll also see the brand name printed on the nose bridge.
The hinges on real Ray-Ban sunglasses should be attached with Phillips-head screws rather than flat-head screws. And the case that comes with legitimate designer sunglasses should be specific to the size of the frames, Hartley said. For example, small glasses should have a small case — not a large one that looks like a bigger pair could fit inside, she said.
This Is a Real OtterBox Case — True or False?
OtterBox smartphone cases are popular — and often counterfeited. You can even find fakes being sold on Amazon by third-party resellers, said Kyle James, founder of coupon and deal site Rather Be Shopping.
Click through to find out if this one is real.
Answer: True — It's Real
To avoid phonies, OtterBox recommends paying attention to the four Ps: price, place, packaging and product. A cheap price is a sign of a fake. A counterfeit case also might have damaged, faded or sloppy packaging with misspelled words. And the case will have low-quality materials and poor workmanship if it's fake. Plus, legitimate OtterBox cases are sold only through authorized retailers such as Best Buy.
If you're shopping on Amazon, make sure it says the case ships from and is sold by Amazon or OtterBox. Fakes sold by third-party resellers on Amazon will likely be labeled "new" but are sold without a package, James said.
This Is a Real iPhone Charger — True or False?
Safety is a concern if you buy fake iPhone parts or accessories. "Counterfeits have not been evaluated by UL and could be dangerous to use," James said.
Keep reading to see if this is a fake iPhone charger.
Answer: True — It's Real
Apple warns customers on its support page to beware of counterfeit parts such as adapters, batteries and replacement displays. Plus, it has an entire page devoted to helping consumers detect fake Apple Lightning-to-USB cables, which are used to charge phones. A legitimate cable will have "Designed by Apple in California" on it about 7 inches from the connector, as well as text that says it was assembled in China, Vietnam or Brazil. Plus, there will be a 12-digit serial number.
The adapter will have a laser-etched USB symbol. If the symbol is embossed or missing, it's a fake. Also look for the "Made for iPod/iPhone/iPad" logo on the packaging.
In general, Miller of the IACC said there are three signs that an item is fake — price, packaging and point of sale. Counterfeits are more likely to be sold by individuals and third-party resellers rather than reputable retailers. And, the packaging might be shoddy, have misspellings or missing logos.
"If it's too good to be true price-wise, it's almost certainly a counterfeit," she said.

BEFORE YOU GO
See Today's Best
Banking Offers