Caring for Kids and Aging Parents? Survey Reveals 5 Money Moves to Make Now
How the sandwich generation can avoid the financial squeeze.
The sandwich generation — people caring for both children and aging parents — is being squeezed financially. Just ask Mendy Wright.
Six years ago, Wright moved in with her parents to help care for her mom after she was diagnosed with uterine cancer. Toward the end of her mom's battle with cancer — which she passed away from, her dad developed prostate cancer, so Wright stayed to care for him.
But her caregiving duties doubled two years ago when her 27-year-old daughter died and Wright became the guardian of her grandson. "There I found myself very quickly in the middle of the sandwich," Wright said.
Read: What Happened to My Finances When My Mom Came to Live With Me
On top of the emotional pressure she faced caring for a parent and grandchild, Wright felt a big financial squeeze. She ended up with $30,000 in debt after paying for her daughter's funeral, her daughter's debt and legal costs to become her grandson's guardian. Now, she's paying $800 a month for daycare for her grandson so she can continue to work full time. Wright also helps support her 24-year-old son, "because he's young and just starting out," she said.
"I wasn't financially prepared for an event like this to happen," Wright said. "You have to expect the unexpected. You don't learn that until it happens."
She Isn't Alone: Most Americans Lack Savings to Pay for These Huge Emergencies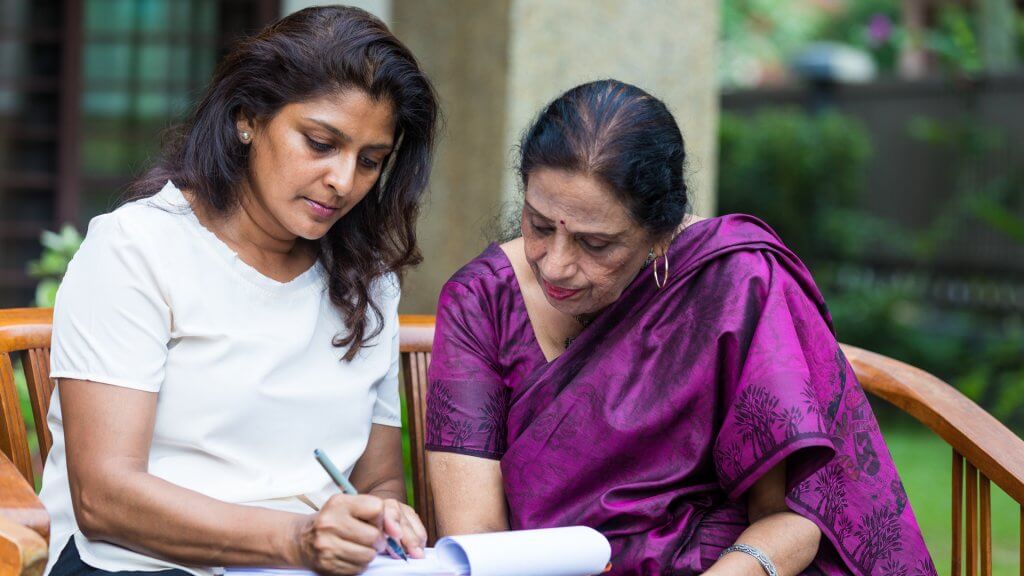 The Sandwich Generation Isn't Financially Prepared — But They Can Take Action Now
Wright isn't alone with her lack of financial preparedness. A new survey by PNC Financial Services Group found that 38 percent of members of the sandwich generation don't have an emergency savings fund and 32 percent have less than $25,000 saved for retirement.
Many of those surveyed don't have any sort of financial plan, which can lead to the squeeze they feel when an emergency hits. Although they're struggling to support family members, the survey found that 44 percent who don't have a plan said they would rather not think about their financial responsibilities.
These members of the sandwich generation are telling themselves, "I see the train coming. I know I should do something, I just don't know what to do. I guess I'll just bury my head in the sand," said Rich Ramassini, director of strategy and sales performance for PNC Investments. What they need to do, he said, is take action — today.
Real Life: I Am My Parents' Retirement — How This Affects My Savings Strategy
1. Making a Plan Is the First Step
To avoid feeling financially squeezed, members of the sandwich generation should create a formal, written financial plan, Ramassini said. Ideally, you should work with a financial planner to do this, he said. Your bank might offer financial planning services or you can find a certified financial planner through the Financial Planning Association's website PlannerSearch.org. The Garrett Planning Network has a nationwide network of fee-only financial planners who charge by the hour, so it might not cost too much to meet a few times to draft a plan.
When creating a financial plan, start by identifying what your goals are, Ramassini said. They might be related to your retirement, saving or paying for a child's college education or being able to afford to care for an aging parent. You then need to prioritize your goals. "One of the outcomes of prioritizing goals is realizing you're not going to be able to fund everything," Ramassini said. "You have to say no in order to really focus and say yes to the right things."
It's Never Too Late: I Met With a Financial Planner for the First Time at Age 50
One of the big benefits of creating a plan and prioritizing goals is the peace of mind it will give you. The PNC survey found that respondents who had a financial plan were much less likely to feel stressed than those without a plan. "They felt less stress about their situation because they had a vision for what they wanted to accomplish and the assets they needed to accomplish," Ramassini said.
Wright said that working with a financial planner recently helped her create a plan to dig herself out of debt, boost her savings and feel more in control of her finances. It has lifted her spirits knowing that she can go from living paycheck to paycheck to actually growing her savings from payday to payday.
2. Talk to Family Members About the Support You Can Provide
Once you've created a financial plan, you should talk to your children and parents what kind of support you'll actually be able to offer, Ramassini said. These conversations might be tough because you might have to tell family members that you're limited in what you can do financially to help them. "If you're getting sandwiched, you look to your left and look to your right and have to make decisions," Ramassini said. You have to ask yourself who can fare better without your assistance.
Know: How Boomers Might Lose $11,011 a Year to Their Millennial Children
Wright said that she has had a lot of conversations with her adult son as she is still helping him out financially. "We've had some tough conversations," she said. But they're necessary to help him become financially independent so Wright can improve her own financial situation. As for her dad, she has talked with him about what she would be able to do if he needed full-time care. She does work from home two days a week to keep an eye on him but wouldn't be able to afford to work less than full time.
3. Prepare for Emergencies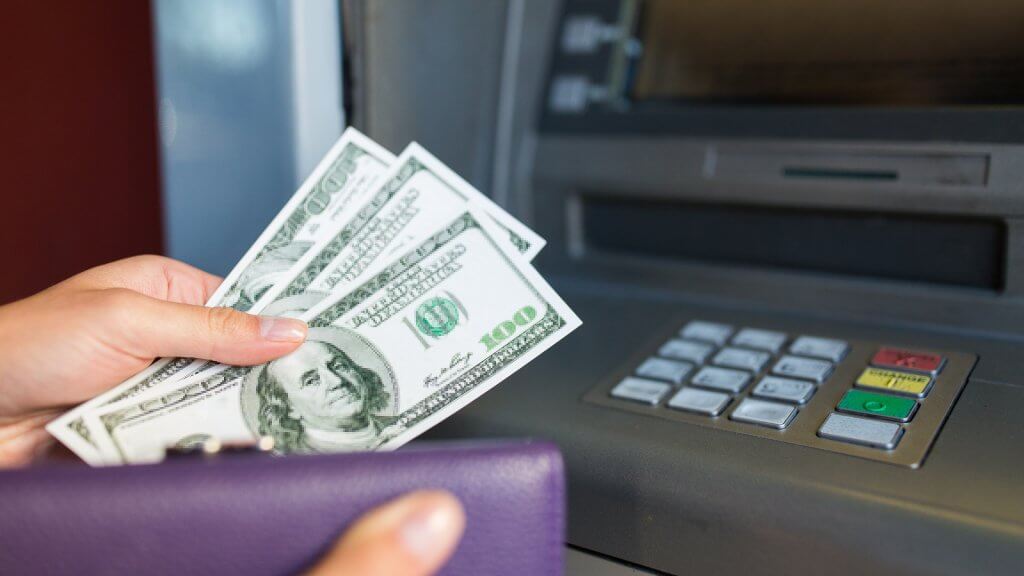 The PNC survey found that 16 percent of sandwich generation members are currently caring for parents or elderly family members. However, twice that many expect that they will have to care for an elderly family member in the next five to 10 years. But only one in five have planned for expenses associated with caring for family members.
"If you expect this to happen to you, you owe it to yourself and your loved ones to get an action plan immediately," Ramassini said. Part of that plan should be an emergency fund to cover costs if you have to take off work to care for a parent.
Any extra cash in your budget should go into a savings account to pay for unexpected expenses. In fact, if you're considering paying off your mortgage quickly to be debt-free in retirement, Ramassini said it would be better to let that cash be emergency money rather than accelerating mortgage payments. Ideally, your emergency fund should have enough in it to cover at least six months' worth of expenses.
Related: Survey Finds Most Common Reasons Americans Use Emergency Funds
4. Leverage Resources for Financial Support
To ease your financial strain, look into resources that can lift some of the burden from you, Ramassini said. For example, rather than foot the cost of your child's college education on your own, learn about the Free Application for Federal Student Aid (FAFSA) to find out what you need to do to qualify for financial aid. And search for scholarships on websites such as Scholly, Scholarships.com and Unigo. There are so many sources of free money that your child doesn't have to be a top athlete or valedictorian to win a scholarship. If you need to rely on loans, consider having your children take on that debt because you need to focus on saving for your retirement. After all, there are no loans for retirement.
Also, talk to your parents about long-term care insurance. If they are in their 50s or early 60s and don't have major health issues yet, they could qualify for coverage that will help pay for their long-term care. Find out whether they have life insurance. If you are the beneficiary, the payout you receive when they die could help reimburse you for the care you provide them, Ramassini said.
5. Take Care of Yourself
There's nothing easy about being a member of the sandwich generation. Although creating a financial plan and preparing for emergencies can help ease your stress, you still feel the pressure of being pulled in many directions. But worrying about what you might be doing wrong won't help.
"You can't continuously beat yourself up," Wright said. "You have to be good to yourself. You can't do it all. It's impossible." Just make the most of what you have and cut yourself some slack. Otherwise, if you get overwhelmed and your health suffers, you won't be able to help your loved ones.
Click through to read more on how to thrive when you're in the sandwich generation.
More on Saving Money