Saving Tricks From Famous People Sitting On Millions

10 min Read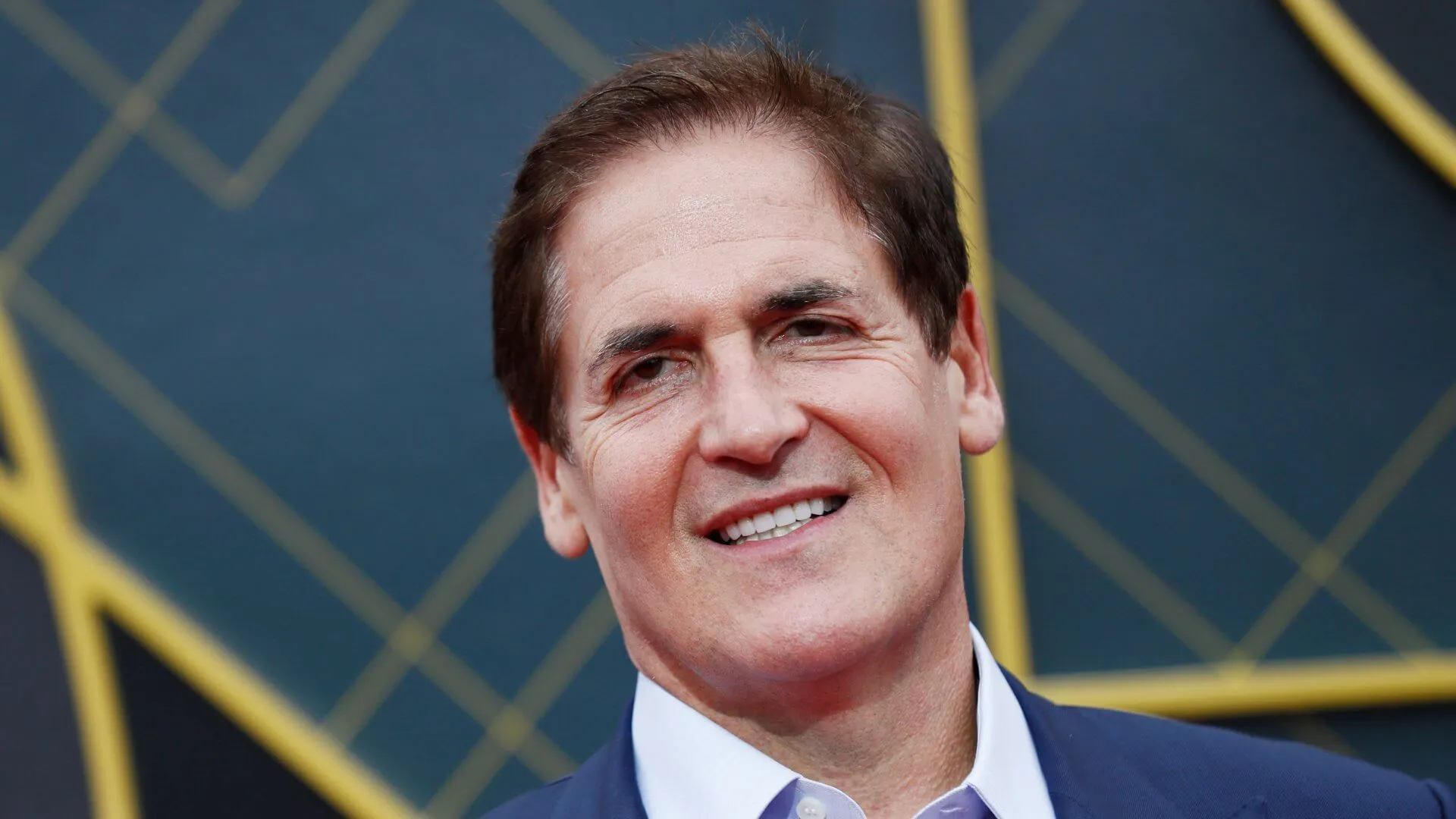 The rich and famous are known for their lavish lifestyles, but some are more money-minded than you might think. Instead of buying couture, they're shopping at thrift stores and clipping coupons just like you.
While these celebrities might indulge in certain areas, they maintain a balanced budget by cutting back in other areas. Learn saving lessons from famous millionaires — and billionaires — who know how to hold onto a fortune.
Last updated: Nov. 19, 2020
Make Your Money Work for You
Warren Buffett
One of the richest people in the world, Warren Buffett is committed to helping parents raise financially responsible children. In commentary published on CNBC.com, he shared what he considers the biggest mistake parents make when teaching their kids about money.
"I think parents need to start teaching kids about the importance of managing money at an early age," Buffett said. "Sometimes parents wait until their kids are in their teens before they start talking about managing money when they could be starting when their kids are in preschool."
Bethenny Frankel
Former "Real Housewives of New York City" star and Skinnygirl mogul Bethenny Frankel is a true rags-to-riches story. In 2019, the entrepreneur opened up to InStyle about finding success with her self-made brand.
"It's easy to have money, spend, and save," Frankel said. "But you have to save a lot more money than you think to make a real dent and have security."
Suze Orman
In June 2020, personal financial expert Suze Orman was a guest on the Pivot podcast with Kara Swisher and Scott Galloway to discuss the personal financial crisis many Americans are facing due to the COVID-19 pandemic. She emphasized her belief that everyone needs an emergency fund that covers eight months of living expenses.
"This is the main lesson that I hope everybody has learned from what we've all just been through," she said. "Eight months — so that at times like this, if you lose your job, you don't have income, nothing's coming in anymore, you can still pay your bills and you don't have to freak out."
Jon Hamm
As part of its "Money Diaries" series, Jon Hamm talked to Wealthsimple Magazine about how he maintains a clear perspective on money. He explained that while he's "never been driven by money," he understands how difficult it can be to struggle financially.
"To me, the main reason to have money is to remove the hindrances that accompany being broke," Hamm said. "Once those hindrances are out of the way, it doesn't matter if you have a ton of money or just a comfortable amount."
Make Your Money Work for You
Jennie Garth
She's best known as Kelly Taylor on "Beverly Hills, 90210," but in real life, Jennie Garth is a refreshingly normal, hands-on homeowner. In a blog post titled "Financial Lessons From My Father," written for RetailMeNot, she explained why she adopted her dad's motto "Why pay someone to fix it, when you can do it yourself?"
"My realtor once walked in on me standing on a table, rewiring a light fixture, and I thought his jaw was about to hit the floor," she said. "But why on earth would I hire somebody to do that, when I can match wires with the best of any electrician? Toilet clogged? No problem. Sink leaking? Give me a wrench!"
Mark Cuban
In a post on his blog titled "How to Get Rich," Cuban offered several tips to help readers increase their net worth.
"Save your money," he said. "Save as much money as you possibly can. Every penny you can. Instead of coffee, drink water. Instead of going to McDonald's, eat Mac and Cheese."
Find Out More: 12 Surprising Investments of Millionaires and Billionaires
Mila Kunis
During an appearance on "Conan," Mila Kunis shared a story about shopping for wedding bands, before marrying husband Ashton Kutcher. While she could've afforded any band she wanted, she was horrified by the prices at Tiffany and Co., so she bought their rings on Etsy.
"I was like, 'They're how much? This is astronomical,'" the actress said. "So, I went on Etsy and I was like, '$90?' I was like, 'Buy now!' Ashton's was $100, so technically his wedding band was a little bit more expensive."
Lisa Vanderpump
She's known for her lavish taste in well, everything, but "Vanderpump Rules" boss Lisa Vanderpump told InStyle she doesn't use credit.
"I don't even have a credit card. I have a debit card, and it comes out of my account," she said. "Because if I had a credit card, I would never pay the bills. I just wouldn't remember."
Make Your Money Work for You
Kristen Bell
She might be an A-lister, but that hasn't caused Kristen Bell to forget the value of a dollar. The actress told InStyle she enjoys saving money by shopping secondhand for herself and her children.
"I have to be honest — I don't splurge a lot on my kids, because they're kids and they ruin everything," she said. "I buy a ton of their clothes secondhand."
Sophia Amoruso
Girlboss founder and CEO Sophia Amoruso talked to Mint Life about money and offered tips she's learned throughout her financial journey. She noted the importance of having a clear understanding of your finances in order to make the best decisions for your future.
"My heart rate drops when I know how much I can spend, how much I'm saving, and am being frugal with the occasional splurge," Amoruso said. "Minimizing the emotional roller coaster that money concerns can create is important, freeing up our headspace to think about more energizing and creative opportunities and outlets in our lives."
Jay Leno
Anything but living paycheck-to-paycheck, Jay Leno told CNBC he had two jobs his entire career, so he could live off one paycheck and save the other. He also noted that he always saved the larger paycheck.
"When I got 'The Tonight Show,' I always made sure I did 150 [comedy show] gigs a year so I never had to touch the principal," Leno said. "I've never touched a dime of my 'Tonight Show' money. Ever."
Tiffany Haddish
In 2017, Tiffany Haddish went on "Jimmy Kimmel Live!" and described her experience taking Will Smith and Jada Pinkett Smith on a swamp tour using a Groupon. The story quickly went viral, and Haddish was subsequently hired as a Groupon spokesperson.
"I'm in the 1% of Groupon users," she told People. "I've been using it for 6 years. I tell everybody about Groupon all the time. I do everything with Groupon!"
Tips: Steal These Money Secrets From 25 Millionaires Under 25
Make Your Money Work for You
Sarah Jessica Parker
Net worth: $200 million (combined net worth with Matthew Broderick)
Unlike Carrie Bradshaw, Sarah Jessica Parker is a firm believer in hand-me-downs. In 2018, she released the second part of her kids collection with Gap, which she told The Hollywood Reporter was inspired by the tradition of family heirlooms.
"This idea of hand-me-downs and sharing and passing on is what I grew up with as one of eight, and it's what I do as a sibling now. There's 13 nieces and nephews and we spend a huge amount of time passing around bins of clothes," Parker said. "My mother saved everything I wore as a child, so my daughters wear my hand-me-downs."
Shailene Woodley
She can afford extravagant shopping sprees, but Shailene Woodley prefers to spend wisely. The actress told InStyle she saves a lot of money by being mindful of her spending habits.
"I'm one of the most frugal people you'll ever meet," she said. "I try not to buy anything I don't need. I'll wait two years to find the perfect lamp for my house or five years to find that special tea cup."
Barbara Corcoran
She's built a massive net worth, but "Shark Tank" star Barbara Corcoran told Money she's actually terrible at saving. Knowing this, she decided to delegate her money management to a trusted advisor.
"I found a business partner who was excellent at [finance] and I made her my 10% partner," Corcoran said. "Thank God for Esther [Kaplan], or I would have spent every dime that came in."
Chrishell Stause
These days, "Selling Sunset" star Chriselle Stause has plenty of money, but she was homeless several times as a child. Still budget savvy, she told Page Six she reuses eye makeup remover pads and once tweeted that she scrapes lipstick out of the bottom of the tube with her nail.
"Anyone else used to be really poor but aren't anymore & still catch yourself being super cheap?" she tweeted. "I just realized you can't take a bath bomb out halfway through 'bombing?' to use the other half later. It is MESSY. Need to cut it in pieces next time."
Make Your Money Work for You
Tiffani Thiessen
She always looks chic, but Tiffani Thiessen doesn't spend a fortune on fashion. In an interview with The Krazy Coupon Lady, the "Saved by the Bell" alum revealed some of her money saving strategies.
"There are so many great blogs out there that literally show you how to live well on a budget!" Thiessen said. "They show you how to look amazing without spending a lot of money doing it."
Charlie Ergen
DISH co-founder and chairman Charlie Ergen isn't your average billionaire. In an interview with the Financial Times, he revealed that he packs a lunch for work — a sandwich and Gatorade — and even followed the company policy of sharing hotel rooms for work travel until recent years.
"My mom grew up in the Depression," he said. "I don't have a mahogany desk."
Sarah Michelle Gellar
Net worth: $30 million (combined net worth with Freddie Prinze, Jr.)
In an interview with Self, Sarah Michelle Gellar said she and husband Freddie Prinze Jr. buy high-quality food, but don't pay top-dollar for it.
"We shop at Whole Foods, but we ask which fish is on sale," Gellar said. "On sale doesn't mean it's bad! It probably just means it's overcaught. And I clip coupons all the time. Why should you pay more for something that someone else is paying less for?"
Jonathan Van Ness
He's known for his over-the-top personality, but "Queer Eye" star Jonathan Van Ness also knows how to budget. He told InStyle he saves money by keeping dining out to a minimum.
"Cooking at home is a major way to saving money," he said. "I love having, like, a little beer or a little drink here and there, but alcohol is so expensive when you eat out at a restaurant and go out. So, I think limiting eating out and drinking is a great way to kind of limit splurges."
More From GOBankingRates
Net worths were sourced from Celebrity Net Worth and are accurate as of Aug. 21, 2020.
About the Author