7 Subscriptions That Will Actually Save You Money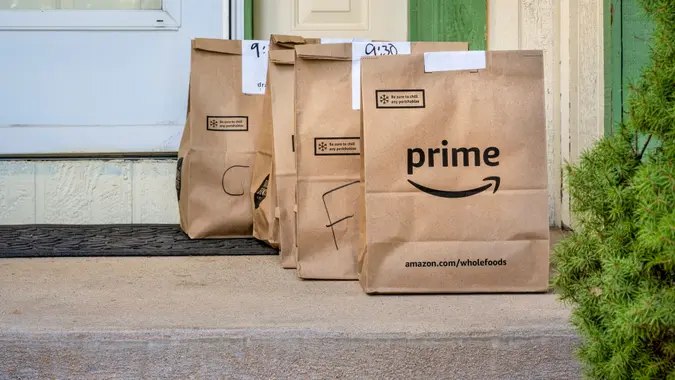 marekuliasz / Getty Images
It seems like everything is getting more expensive these days. The average household now spends about $200 per month on subscriptions, and 72% of Americans think there are too many subscriptions, according to Telemedia Online. Add soaring inflation to the mix, and it's easy to see why people are trying to cut as many subscriptions as possible.
Costco's Best Deals? Employee Reveals 10 Standout Buys for Your Money
See: 3 Signs You're Serious About Raising Your Credit Score
That is perfectly understandable, but not all subscriptions are the same. While many are purely for entertainment or send us things we don't need, others provide the essentials. At the same time, they bundle things we would have purchased with or without a subscription in the process. In other cases, they are cheaper than similar items you might buy at a store.
It can be hard to believe, but it's absolutely true. This list includes some of the best subscriptions out there that will actually save you money.
Amazon Prime
Depending on how you use it, Amazon Prime can save you a good bit of cash every year. That's because it includes free one-day or even same-day delivery. Plus, you get access to Prime Video and Prime Music — the latter lets you listen to both music and podcasts ad-free.
There's also two-hour grocery delivery and discounts of up to 80% on prescription medications. The service costs $14.99 per month or $139 per year. There are also discounted rates of $7.49 per month for students and $6.99 per month if you qualify for government assistance.
Make Your Money Work for You
Dollar Shave Club
If you shave with razor blade cartridges, you might be spending more than necessary. Even if you buy a handle with replaceable blades, you still might end up shelling out a ton.
Dollar Shave Club's products are quite reasonable. For instance, a four-pack of Club Series Blades will cost $8.50, and a six-pack is just $10. With Dollar Shave Club, there's no membership fee — you only pay for the products you order.
Take Our Poll: Do You Have a Second Job or Backup Plan in Case You Are Laid Off?
Imperfect Foods
You may have heard of Imperfect Foods — the subscription service will send you "ugly" fruits and vegetables at a discount. The average box costs between $11 and $43 for conventional produce and between $15 and $45 for organic produce.
If you regularly spend more than that on produce every week, this could be a big money saver. In addition to produce, Imperfect Foods has other kinds of boxes, like dairy packs for $9.99 per week and meat & fish packs for the same price.
Make Your Money Work for You
Nike Training Club
Staying in shape has many benefits that can pay off for your health and perhaps financially too. Unfortunately, the upfront cost of gym memberships and workout equipment can be quite high.
Nike Training Club could be a great option if you want to exercise without breaking the bank. The free app has dozens of trainer-led workouts of varying skill and intensity levels.
Philo
TV can be an enormous expense, with the average cable plan running upwards of $200. Some cord-cutters have opted to forego live TV completely and instead pair an HD antenna with services like Hulu and Netflix.
But if you must have access to live TV, Philo can be a much cheaper alternative than cable. It costs just $25 per month and includes 70+ channels like AMC, BET, Comedy Central, and MTV. Depending on the channel, you can also add movie channels for $3, $6, or $9 per month. Philo also has a 7-day free trial.
Quip
Brushing your teeth might sound simple, but that doesn't mean any old toothbrush will do. Quip says it provides "better oral care made simple." Its products certainly look sleek, but that isn't exactly our concern here. Of course, we want to save some cash.
Make Your Money Work for You
When you start with Quip, you can buy an electric toothbrush (plus a free tube of toothpaste) for $40. That might seem steep, but once you pay the upfront cost, you pay just $5 every three months for a refill. That includes a brush head and a free battery, mint gum and toothpaste.
Walmart+
Walmart is already known for its low prices, so you may not realize a Walmart+ subscription can save you even more. It's true, though — if you shop at Walmart often enough, a subscription can more than pay for itself.
A subscription to Walmart+ will cost $12.95 per month. That will get you free shipping on Walmart purchases with no order minimums. Plus, you get free delivery for groceries on orders of over $35. It also includes free streaming of Paramount+ and savings of up to 10 cents per gallon on gas. It's easy to see how this could be a big money saver for the right customer.
More From GOBankingRates
Make Your Money Work for You