Suze Orman Floats Imagination Scenario To Help You Prepare Finances for Recession — 3 Other Methods She Recommends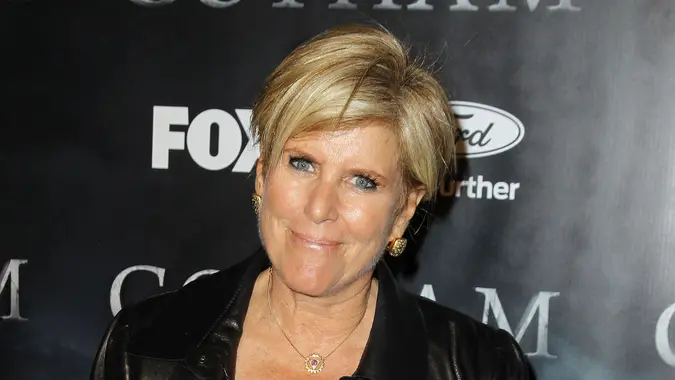 Amanda Schwab/Starpix/Shutterstock / Amanda Schwab/Starpix/Shutterstock
Earlier this year, money maven Suze Orman predicted a looming recession. Massive layoffs in the tech industry and the failures of Silicon Valley Bank and Signature Bank all point to her being right on the money. "Because of what is happening with banks, it is obvious that a recession is more likely coming than not," she said.
According to Orman, the best way to protect against an economic downturn is to imagine yourself in the worst-case scenario of a job loss. Here are some ways this scenario can help you prepare your finances for a recession.
1. Bulk up Your Emergency Savings
More often than not, people only get serious about building an emergency fund after a crisis hits. But Orman believes we shouldn't be complacent and start saving now. An emergency fund can provide a financial cushion to cover essential expenses like rent or mortgage payments, utilities, and groceries in a recession. Having savings also gives you the flexibility to make more informed financial decisions, allowing you to adapt to changing circumstances like finding a new job or investing in opportunities.
2. Pay Down High-Interest Debt
High-interest debt, like credit card debt or payday loans, can be a significant source of financial stress even in normal economic times. When income is reduced or uncertain during a recession, this stress can become overwhelming. Paying this down reduces financial burden and improves your mental and emotional well-being.
Make Your Money Work for You
3. Generate Additional Income
Having multiple sources of income gives you a financial safety net. That way, if one income stream is affected by a recession (like your job), the others remain relatively stable, helping you maintain your financial stability and cover essential expenses. You can also use this extra income to pay down high-interest debt on credit cards or personal loans.
More From GOBankingRates