24 Things That Are Worth the Money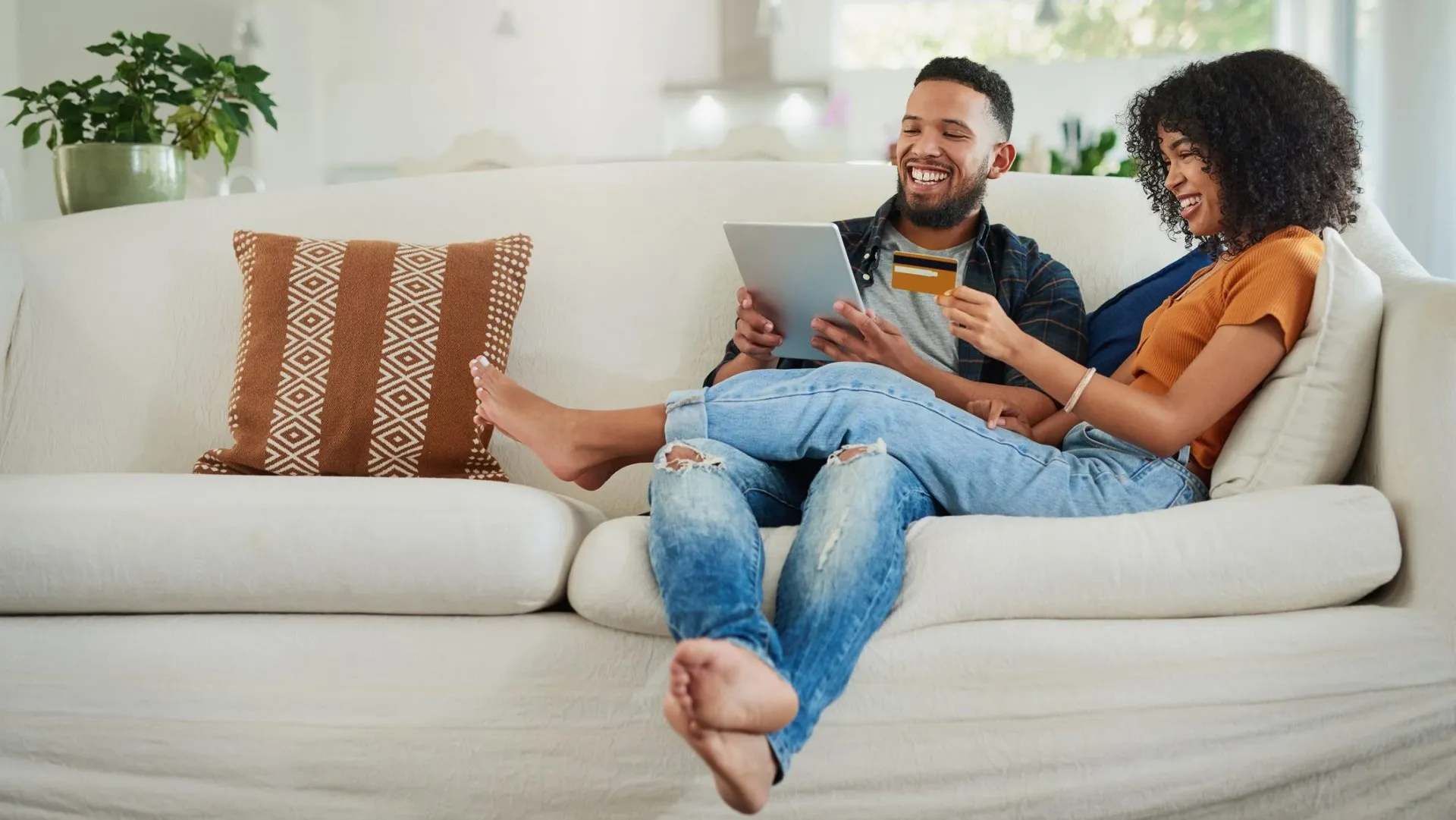 It's always tempting to look for the best deal, but some things are simply worth splurging on — even if you're on a budget. As you decide when to spend and when to save, consider where quality matters to you and which experiences are on your to-do list.
I spoke to financial experts and business leaders to get insight into their thoughts on the best ways to spend money. Some of these recommendations — like international travel — might not be realistic now, in the middle of a pandemic, but they're still worth keeping in mind for the future. These are the purchases experts say you won't regret.
Hiring a Personal Trainer
Personal trainers cost between $39-$100 per hour, according to Thumbtack. This might seem like an unnecessary expense, but personal trainers can help you meet fitness goals that you might not be able to achieve on your own — and you can't put a price on your health. The benefits of hiring a trainer include a personalized workout, detailed instruction, motivation, accountability, a variety in your workouts and efficiency, according to Livestrong.
"Hiring a fitness coach is absolutely worth the investment and here's why: If you're Batman, your physical body is your Batmobile, which means it's the vehicle that not only allows you to move and perform optimally as a human being, but keeps you feeling confident and attractive when you look in the mirror each day," said Andrew White, co-founder of IVRY Fitness. "We pay for tons of things in life that function purely for our own entertainment, so why not flip the script and invest in yourself?"
If a personal trainer is out of your budget, do the next best thing and join a gym.
"I find having a gym membership to be worth spending money on," said Anna Barker, founder of the personal finance website LogicalDollar. "Although it's true that there are plenty of free exercise options on the internet these days, having all the equipment that the gym offers can make these workouts far more effective, which is perfect when I may be short on time. Paying money for the gym is also a good motivation to go to avoid wasting your membership fees."
Make Your Money Work for You
Buying High-End Furniture
With furniture, you usually get what you pay for, so it's often worth it to spend more upfront to avoid having to replace a cheap piece of furniture after just a couple of months. Whitney Bonds, a personal finance blogger and founder of Tried and True Mom Jobs, said she learned this lesson the hard way.
"We tried to be cheap and buy a faux leather couch and it is literally flaking and tearing apart on its own — and with the help of my kids," she said. "If we'd invested in buying a leather couch, we would've saved a lot of money instead of having to purchase another couch. Some things you just shouldn't try to bargain on and this is one of them — especially when you have kids."
Enjoying Routine Massages/Facials
"I believe it's important to invest in both your professional and personal life as they clearly impact one another," said Anthony Clervi, managing partner at Una. "On the personal side, investing in monthly massages is a great way to take good care of yourself."
How much you invest in this self-care ritual is up to you. Depending on what kind of massage you opt for and how high-end the spa is, Thumbtack says you could pay as little as $65 or upward of $180.
The average facial costs between $65-$90, according to Thervo. You can give yourself facials at home, but for a real deep clean, it's worth it to go to a professional. Trying to remove blackheads at home can irritate the skin, and not removing them can cause build-up in your pores. For truly healthy skin, experts recommend seeing a professional aesthetician about every four weeks.
Make Your Money Work for You
Taking Nonstop Flights
Nonstop flights often cost more than connecting flights, but they ultimately save you time and the extra hassle. A connection usually adds at least two hours to your travel time and also increases the chances of having complications due to weather or mechanical issues. There's also the annoyance of having to maneuver your carry-on bags through a crowded airport, often in a hurry.
Traveling Abroad
While traveling to a foreign country easily can cost in the thousands between airfare, hotels, food and entertainment, the experience can be life-changing — and even good for your health. Going on vacation is linked to stress relief, which in turn has been shown to decrease the risk of heart disease and depression, according to the Global Coalition on Aging. Traveling abroad also can help to increase your creativity, the Academy of Management Journal reported.
"Experiences are worth spending money on," said Kelly Lannan, senior vice president of emerging customers at Fidelity Investments. "My savings goal right now is to eventually take a trip to London and Scotland (whenever it is safe to travel again). I love traveling, and I value that time with my husband and friends. I have never regretted spending money on a trip where I get to spend time with my loved ones as we explore another part of the world and learn from other cultures."
Earning Your College Degree
The average annual tuition at an in-state four-year public college is $10,440, and it's $36,880 at private colleges, according to the latest statistics provided by CollegeBoard. While this is a large investment, it does pay off in the job market.
"Investing in your own education so as to qualify for a promotion or a better job will have a lifetime of returns," said Crystal Stranger, an enrolled agent and president of 1st Tax, a nationwide tax firm that serves small businesses.
If you already have a degree, consider investing in the education of your family members.
"Being able to support children's or grandchildren's educational goals is extremely gratifying for many people," said Amy Richardson, CFP, a financial planner at Schwab Intelligent Portfolios.
Make Your Money Work for You
Making Home Improvements
"Particularly today when many are spending more time at home than ever, renovations like a kitchen remodel or additional residence on a piece of property are a worthwhile expense," Richardson said. "Having a home that meets your family's needs and creates a comfortable and enjoyable living space has a positive impact on your overall well-being."
Taking a Gourmet Cooking Class
Taking a cooking class costs an average of $45 per hour, according to Lessons.com. However, once you acquire those skills, you can save money by cooking at home rather than going out for gourmet restaurant meals. And by spending just a bit more, you can invite a friend or partner to join you, turning cooking class into a fun night out.
Using a Dependable Vacuum Cleaner
Vacuum cleaners are another product in which the lifespan can vary with the quality. Many vacuums lose their cleaning ability after a year if they are not properly maintained. A high-quality vacuum will work well on different surfaces, pick up pet hair, dust and debris in fewer passes, and continue working well after its first year. The Wirecutter named the Shark Navigator Lift-Away NV352 the best overall vacuum for its effectiveness and affordability, with prices starting at $179.
Sleeping on a Good Mattress with Quality Bedding
You really can put a price on a good night's sleep. Queen-size mattresses costing between $700 and $1,800 had a 74% owner satisfaction rating, while those costing less only had at 68% satisfaction rating, according to mattress review website Sleep Like the Dead. Meanwhile, more expensive mattresses have a longer lifespan.
Mattresses costing $700 or less last an average of 5.2 years, while those in the $700 to $1,800 range have an average lifespan of 6.9 years.
When shopping for sheets, it's the quality of the thread, not the thread count that really matters, according to Real Simple. For the softest sheets, look for those made with 100% cotton thread and a percale weave, which will feel softer and be more durable than a basic weave used to make less expensive sheets.
Good quality sheets might set you back more than the standard fare, but adequate sleep is necessary for proper brain function, emotional well-being and physical health, according to the National Institutes of Health.
"I will always splurge for nicer sheets," said Rachel Cruze, bestselling author, financial expert and host of "The Rachel Cruze Show." "You can tell the difference, and this is something you use every single day."
Make Your Money Work for You
An Amazon Prime Membership
An Amazon Prime membership costs $14.99 per month or $139 for the year, but you'll very likely make that back in saved shipping costs alone. Plus, you'll receive other member perks. Amazon Prime members enjoy free two-day shipping, access to free streaming TV shows and movies, access to Amazon Prime Music, unlimited photo storage, free e-books and more.
Swimming With Sharks
If you're brave enough to do it, swimming with sharks is an experience that's worth the price.
"In 2015, I paid $150 to swim alongside a whale shark in Mexico. I thought it was a pretty steep price, but it was such a great experience to swim along with those gentle giants," said the founder of the personal finance blog Joney Talks!, who goes simply by Jonathan. "I will remember it forever. It was worth 10 times every single penny I spent."
Hiking the Appalachian Trail
The Appalachian Trail stretches 2,175 miles from Georgia all the way up through Maine and crosses 12 other East Coast states along the way. The complete hike takes approximately six months to complete, and it costs hikers an average of $3,000 plus the cost of gear, according to the Appalachian MTN Club.
The hike is physically demanding, but completing the trail has psychological benefits that can't be bought. People who have hiked the trail — either portions of it or the entire stretch — experienced physical challenge, camaraderie, exercise, solitude, self-fulfillment, self-reliance, fun and enjoyment of life, according to a study published in the Journal of Experiential Education. Those benefits might just make it worth lacing your hiking boots.
Make Your Money Work for You
Buying Appliance Warranties
"An overlooked part of the decision to rent vs. own a home are the ongoing costs of ownership," said Brenton D. Harrison, a financial advisor at Henderson Financial Group, Inc. "When you're renting and a major appliance — such as a refrigerator or dishwasher — breaks, the landlord is responsible for repairing or replacing the item. When you own your home, items like a broken HVAC unit can wreck your budget and your emergency fund. Pay the extra money for a warranty on your major appliances so that if they do break down, the costs for repairs and/or replacement are covered."
Giving to Charities
"Supporting organizations and causes near and dear to the heart is incredibly personally rewarding," Richardson said. "I see many clients reap the benefits of being able to give back financially to their community and knowing that they are able to leave a meaningful legacy."
Ordering the Tasting Menu at a 5-Star Restaurant
If you're going to shell out big bucks for a meal, you might as well enjoy the best of what the restaurant has to offer — and tasting menus often are worth the hefty price tags.
"Chefs with $300-plus tasting menus are generally using much more expensive ingredients and are also factoring in the cost of the labor, which is proportionately higher in those types of experiences," chef Ben Pollinger of New York City's Oceana told Zagat.
Attending a Music Festival
In a typical year, 32 million Americans flock to music festivals across the country, according to Nielsen. But are festivals worth the high cost? The average price for a concert tour ticket is $96.17, Statista reported. So music festivals can give you more bang for your buck if you consider how many musical acts you have access to with a single ticket.
For example, the cost of a 2020 Coachella general admission ticket was $429 for a multiday general admission pass, which typically gives concertgoers access to more than 100 artists. (The festival was canceled this year.) Broken down to cost per artist, that comes out to less than $4.29 to see each performer. Although it is physically impossible to see every act, it's still a one-of-a-kind opportunity to see numerous singers, bands and electronic artists for much less than it would cost to see each individually.
Make Your Money Work for You
Getting a Dog
In addition to the initial costs of adoption or buying from a breeder, having a dog can cost $737 to $1,040 per year, depending on its size, according to the ASPCA. And the first-year expenses of dog ownership can be more costly — as much as $2,008. That might seem like a lot, but owning a dog can provide a plethora of physical and mental benefits. Studies have linked dog ownership to better heart health, increased exercise, improved happiness and reduction of stress.
Buying a Top-of-the-Line Refrigerator
Refrigerators last an average of 13 years, so if you're going to have something for that long, invest in an appliance that you like. When selecting a refrigerator, Reviews.com recommends choosing a brand that is easy to fix, and its study found that any major brand fits the bill except for LG and Samsung, which don't have as many local repair centers as some other brands.
Skydiving
Aside from being a one-of-a-kind experience, the adrenaline rush that comes from skydiving also can have health benefits. That burst of adrenaline floods your body with oxygen-rich red blood cells, giving your immune system a boost and releasing dopamine and endorphins, which can reduce pain, according to Psychology Today. Between that and the incredible views, the experience is worth the $99 to $375 it can cost you, depending on location and options.
Investing in a High-End Kitchen Knife
A sharp and effective chef's knife will save you time and frustration. The multiuse tool helps you slice, dice, mince and debone, and it's worth spending a bit more for a high-quality knife that will keep its sharpness and a keen edge. Good Housekeeping named the Wusthof Classic 8-inch Chef's Knife — which retails for about $160 — its top pick for best chef's knife based on its effectiveness for a variety of uses.
Make Your Money Work for You
Wearing Designer Jeans
Designer jeans cost more, but you get what you pay for. Designer jeans are made from higher-quality raw materials by highly skilled seamstresses who take time and care with each pair, according to fashion website Who What Wear. Designer jeans often feel softer, fit better and won't fade as quickly as less expensive jeans, so you can keep them for longer, too.
Joining AAA
Your AAA membership provides more than just roadside assistance. AAA members also enjoy discounts on hotels, rental cars, restaurants, restaurant gift certificates, apparel, electronics, phone service, shipping, airport parking, rail travel, theme parks, prescriptions, travel packages, movie tickets, gym memberships and more. These discounts could save you more than $200 a year, according to AAA, which will more than pay back the cost of a basic membership. The membership price depends on where you live, but in Southern California, for example, it's $52 per year.
Splurging on Plush Toilet Paper
Higher-ply toilet paper does cost more, but you'll also use less of it because of its effectiveness. And who doesn't want a little softness where it really counts? Cottonelle's Ultra Comfort Care toilet paper was ranked highest by The Wirecutter for its softness and durability.
More From GOBankingRates
Gabrielle Olya contributed to the reporting for this article.