Trying To Save For a House? 25 Everyday Things To Stop Spending Money On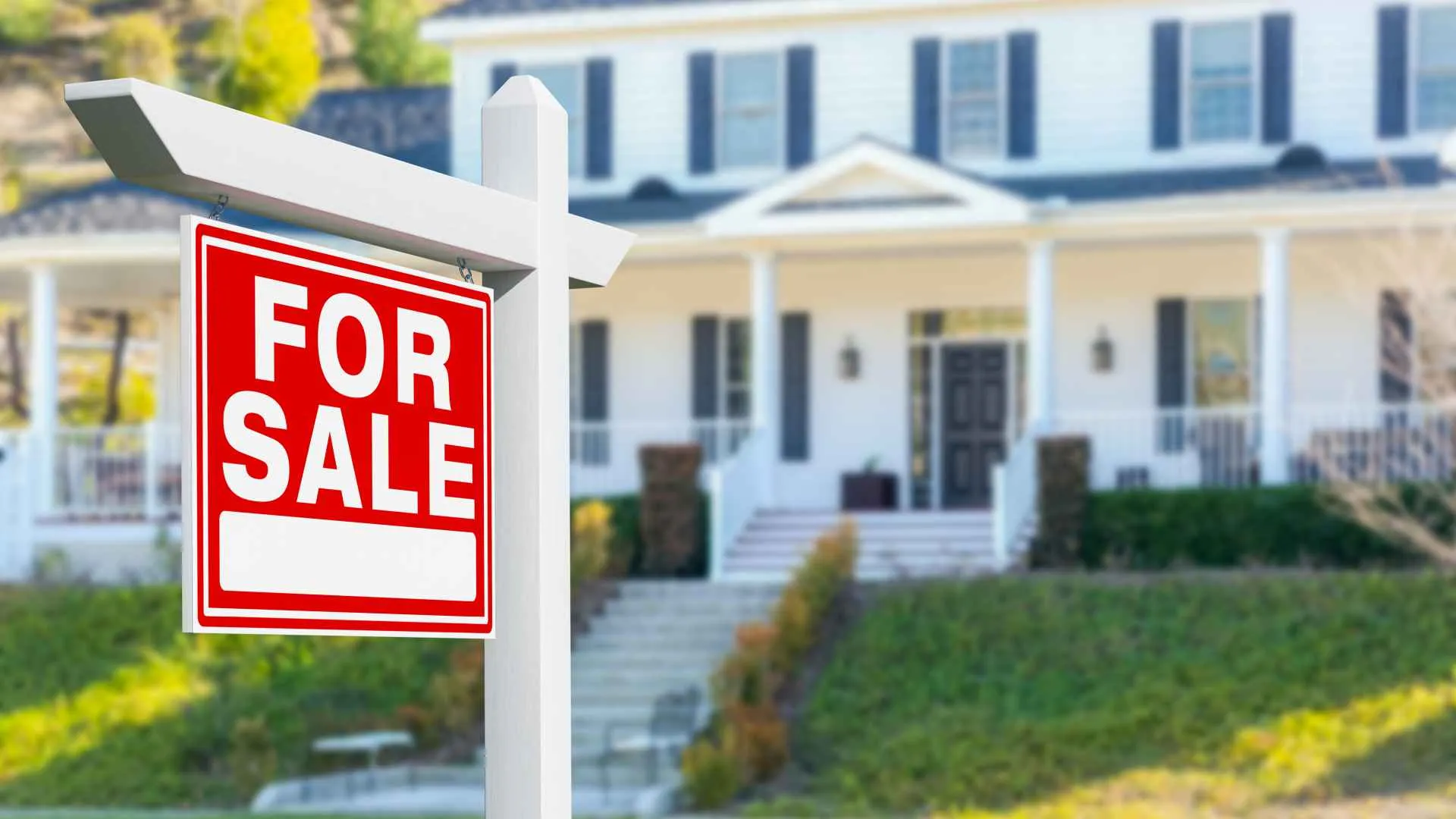 Achieving the goal of homeownership isn't easy, especially today when the average sales price in the United States is close to $350,000 and mortgage rates are at their highest since 2000. To put yourself into a position to buy a house, you'll need a healthy savings account. A hefty down payment will help to reduce your mortgage payment, but how do you get there if you don't have much left at the end of the month?
If you download a budget app and track every bill you pay, every dinner you eat at a restaurant and every lottery ticket you buy, at the end of one month, you'll have a good idea of just how you spend your money and where you can cut back.
Think you don't have any fat in the spending? Take a look at these 25 things you can stop spending money on and divert the savings to your house fund.
Grocery Shopping
When you bought that pound of ground beef, you intended to make hamburgers for dinner. But you didn't, and now it's turned brown sitting in the refrigerator and you throw it out. According to Feeding America, we throw out 119 billion pounds of food, representing a loss of $408 billion. Households account for about 42 billion pounds of food waste.
Fast Food
A famous commercial from McDonald's in 1969 showed a butler serving an elegant gentleman his meal – two hamburgers, fries and a Coke – and plopping the change from a dollar on the table, too. Today, you'll only get change back from a $10 bill if you place that order. Fast food doesn't equal inexpensive food.
Make Your Money Work for You
Bottled Drinks
Resist the impulse to grab a cold soda from the cooler by the check stand when paying for a purchase. It will cost you. A single bottle cost more than $2.50 – that's without sales tax and bottle deposits.
Delivery Meals
During the pandemic, we got a taste of the ease and convenience of having our meals delivered, and it seems we're having a hard time giving it up. A 2022 survey by Circuit, a software company focused on the delivery industry, found Americans average food delivery once every 6.7 days at an annual cost of nearly $1,850, with delivery fees, service fees and tips accounting for 36% of those costs.
Coffee
Stopping for that daily Americano or latté does add up at $5 per cup or so. While people are quick to say it's easy to save money by making your own coffee at home, it isn't quite the same as enjoying the ambiance of the local coffeehouse. Maybe, instead of five days a week, you treat yourself once a week.
Cable TV
Cord Cutters News reports cable bills have increased by 52% over the past three years to $147 per month. Do you really watch all those channels?
Streaming Services
Streaming services have become the alternative for cord cutters, who choose one or more for their television entertainment in lieu of cable. They undoubtedly are worth the price if you actually watch their programming on a regular basis. According to Consumer Reports, however, 42% of consumers said they are still paying for a streaming subscription they don't even use.
Other Subscriptions
Remember when you paid $1 for a three-month subscription to your local newspaper so that you could read a story about a childhood friend? That subscription expired six months ago and now you're being charged the regular monthly rate of $10 – a waste of $60.
Make Your Money Work for You
Insurance
Health insurance, car insurance, homeowners or renters insurance are all essentials. But what about some of the other insurance we pay for, either on a one-time or recurring basis? As long as your personal auto policy covers you while driving a rental car, you don't need to sign up for expensive insurance at the rental counter. Same goes for travel insurance if your credit card protects you from trip cancellation or lost luggage expenses.
Gas
We all need to put gas in the car, but we have a choice in how much we pay to do it. By signing up for an app like GasBuddy, you can compare gas prices before ever leaving home. You might "only" be paying 10 cents a gallon less at a different station, but at the end of a year, the savings could be significant.
Travel
While travel isn't an everyday expense, it certainly can impact saving for a house and might affect daily financial decisions. Forbes reported that a three-day vacation that requires a flight to get there averages almost $1,400 for one person and $3,600 for a family of four when the airfare, car rental, hotel and meals are taken into account. A shorter trip accessible by a car ride or a staycation would be cost-saving alternatives.
The Sale Rack
Who doesn't love a bargain? We all do, especially when you see something like a $400 winter coat marked down by 80% to $80. But if you didn't go to the mall to buy a winter coat – you live in Miami, after all – is it really a wise purchase? Will the coat get many wears, or was it $80 wasted?
Make Your Money Work for You
Impulse Buys
Unplanned purchases can really add up. We know the retailers put the bread and milk at the back of the store so that you have to walk past all the other temptations – the smell of the fresh French bread just coming out of the oven is hard to resist. And how about the candy positioned right next to the self-checkout? That's why it's recommended we all walk into the store with a list and stick to it.
ATM Fees
If you need quick cash and a branch of your bank isn't nearby, you might want to resist the urge to stop at the nearest ATM. The cost of getting that cash averages $4.73, according to Statista. That's up from $1.97 in 1998.
Checking Account Fees
If you're still paying a monthly service charge for your checking account, find a new bank or ask your branch manager if other account types are available. Plenty of financial institutions have free accounts today.
Credit Card Interest
In August 2023, the average interest rate on credit cards that assessed interest was 22.77%, according to statistics from the Federal Reserve. Before diverting your savings to the house fund, it would be wise to pay off these cards and stop paying interest. Your credit score will improve as you seek a mortgage, too, if you don't have credit card debt.
Extended Warranties
Extended warranties or service plans are offered on so much more than your computer or your car – even things like a vacuum cleaner. But if you've bought one, have you ever used it? And if you tried, was there a "catch" in the fine print? Consumer Reports once called the price paid for service plans for items such as electronics and appliances "money down the drain."
Make Your Money Work for You
Third-Party Fees
Third parties have crept into your search engine, especially when it comes to something like reserving a hotel room. Type in something like "Holiday Inn Los Angeles airport," and a third-party reservation site might show up at the top of the search. As you book the room, you might not notice that you didn't use the official Holiday Inn site – and you wound up paying an unnecessary service fee. Checking the URL to make sure you landed on the company's website is a good idea.
Brand Names
It's been documented that manufacturers of name brands often make a store's house brands, even though neither side advertises it. So if you've sampled the store brand's ketchup, for example, and it tastes the same as the name brand, switch to the store brand. Consumer Reports said shoppers can saved 20% to 25% off each item compared to the national label.
Purchases Without Coupons
The most cost-conscious shoppers used to pore over the Sunday newspaper inserts, looking for the best coupons to buy pantry and personal care items. As newspaper circulation has declined, so has the usage of paper coupons – but you're wasting money if you're not using digital coupons. Download the app of your preferred supermarkets and drugstores, and before you head to the store, check for digital coupons that match the items on your shopping list. Save them to your account, and the savings will come at the register.
Gym Membership
Did you sign up for your gym membership, resolved to get in shape, but discover you don't have time to go – or just don't enjoy it and skip it? Put your running shoes on and head to the gym to cancel and save that monthly fee.
Make Your Money Work for You
Greeting Cards
In today's digital world, where we can exchange messages in a flash with longtime or long-lost friends, greeting cards and other mail don't hold the same appeal for many people. Grandpa and Aunt Kate still might enjoy birthday and holiday cards, but for the digital natives, not so much. Why spend $5 on a greeting card? If you do enjoy sending cards, however, head to Dollar Tree, where cards cost either $1 or two for $1.
Wrapping Paper
Why spend money on wrapping paper that is just going to be wadded up and thrown out after being ripped off a package in five seconds? Switch your thinking to reusable bags. The selection of reusable bags at your grocery store has gotten better through the years, and some designs are quite eye-pleasing. By "wrapping" your present in a reusable bag, you've actually given two gifts in one. The recipient can use the bag for shopping many times over.
Grocery Bags
The free plastic grocery bag has gone away, by law, in many states, meaning you'll pay for paper bags if you don't bring your own. In California, the fee is 10 cents each, and you'll pay for every bag, week after week. See why the reusable bag makes such a great gift?
The Lottery
Scratch-off lottery tickets are fun, leaving you to hope that each rub of the coin will lead you to newfound wealth. So are games like Powerball and Mega Millions. But the odds of getting rich are very slim.
The Iowa Lottery, for example, lists the odds of winning in a scratch game at 1 in 3.41. That doesn't mean that 1 of every 4 tickets you buy will win. That is 1 in every 4 tickets printed for that particular game. And for Powerball? The odds of a win are one in 292.2 million, according to the Iowa organization.
More From GOBankingRates