4 Weekly Expenses You May Be Wasting Money On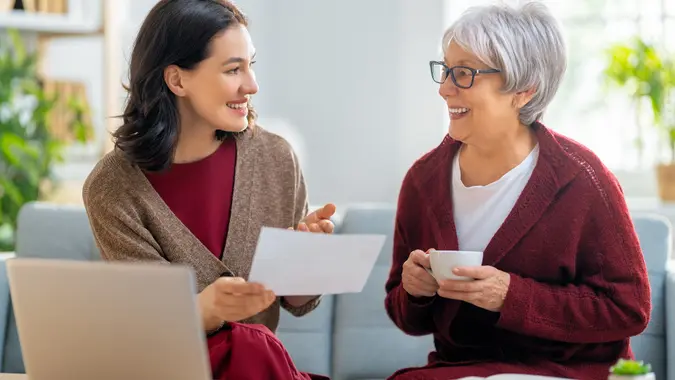 Choreograph / iStock.com
As soon as money hits your bank account — it's easy to splurge on whatever's in front of you rather than count your pennies. But that cash can easily be wasted if you're not careful. Being aware is the first step to getting your spending under control. Here are some weekly expenses to keep an eye on when shopping:
1. Convenience Foods
If you've ever looked down at a package of sliced pineapple slices and felt that impulse to buy, you're not alone. Many people often opt for pre-cut fruits and veggies because they're time-savers. But they also can eat into your grocery budget. For example, picking up 20 bags of lettuce in a year rather than buying heads of lettuce will set you back $60.
2. Dining Out
A huge habit that's hard to crack but will reduce your weekly expenses significantly is, you guessed it, eating out. According to the Bureau of Labor Statistics, one study found that only 50% of Americans like to cook, spending an average of $3,008 per year on dining out. That's a hefty sum to avoid preparing your meal each week.
3. Airline Fees
Many travelers need to be aware of all the potential ways they're wasting money on airline fees. Checked baggage, seat selection, priority boarding — all of these can rack up some hefty change. To avoid wasting money, carefully review your ticket's terms and conditions, pack efficiently, and be aware of your options. Also, consider your travel habits and needs when deciding which fees are worth paying and which can be avoided.
Make Your Money Work for You
4. Impulse Buys
Spur-of-the-moment buys are easily one of the biggest weekly money-wasters. Reaching for those extra goodies at the check-out counter or impulsively buying things online — while thrilling — can set you back financially. To avoid this trap, try making a budget before shopping and write out a list before heading to the grocery store. Just remember to stick with it — practicing a little self-control can go a long way in helping you save money.
More From GOBankingRates