What Running a Marathon Taught Me About Money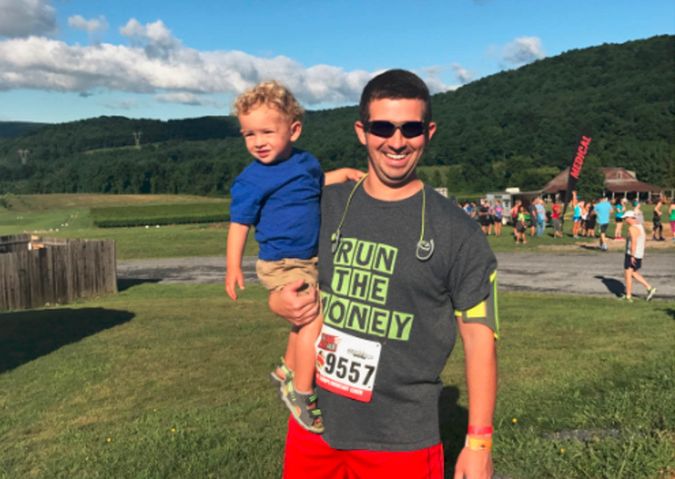 RunTheMoney.com / RunTheMoney.com
When was the last time you challenged yourself? Maybe you went for a promotion at work or started a new diet. Whatever it was, how did you feel when you actually accomplished what you set out to do?
I had that life-changing experience when I started running again in 2014. I ran cross-country in high school, but got away from the sport while in college. After running a few half marathons between 2014 to 2015, I committed to running a marathon: the 2015 Philadelphia Marathon.
Click to read more about cheap workout trends to try.
The experience of training for my first marathon and following through on it was incredible. I really learned a lot about myself during the process. However, it was after the race that I really saw how much of it was applicable to life — especially the financial future.
Training for a Marathon Is Like Budgeting Your Money for the Long-Term
Make Your Money Work for You
We all want to have money left over at the end of the month that helps pad our savings account. However, we often put off long-term planning for instant gratification. After all, saving money is not always fun, and it is certainly not easy.
During marathon training, I had moments where I did not want to keep going and wanted to stop. I wanted the short-term feeling of pain to stop and wanted to walk the rest of the way home. In doing this, I would cheat myself out of the benefits of training and never reach my goal.
Think about that the next time you are talking yourself out of your savings goal. Is it worth it to avoid the pain of saving now and never reach a better financial future?
Discover: How This Family Sticks to a Budget
Have a Plan to Get There but Be Ready to Adjust
What does your finish line look like? Is it 5, 10, 15 or more years down the road? What do you want your lifestyle to be? Will you live better or worse than you do now? These are all questions you need to know the answers to. Sure, the answers may not be perfect and you will have to adjust along the way, but, you need to know where your money is going and how much you need to live the life you want.
A marathon is 26.2 miles long. I know that the race is measured out before I run it. I know where the finish line is. The race organizers post a map of the race so that I know where I will be going along the way. Now, I have to factor in things like weather and hydration. It was cold that November morning before the start of the marathon and there were hundreds of runners. So, we had a delayed start. In addition, I had to ensure I was hydrated throughout the race and keep my fluid intake up to replace what I lost.
This is similar to what life throws at us with our money. We might have setbacks. Interest rates will rise and fall. The political climate might be different than we anticipated, and new taxes could be introduced. Whatever the case may be, you need to have a solid plan and make adjustments along the way. Be ready, but also be flexible.
Make Your Money Work for You
More on Goals: Resolutions That Won't Cost You Money to Make — and Keep
Run Your Own Race
In my career, I once had a manager tell me to swim in my own lane. It was during a tough period in our office. Her point was that I should focus on what I was doing and tune everyone else out. It comes down to having the right mindset and discipline to focus on what is important.
I took that to heart in many aspects of my life, but especially running and money. As a marathoner, you need to focus on you. Sure, you want to beat others, but it is more about the inner struggle. Nike co-founder and American track and field athlete Bill Bowerman once said, "The real purpose of running isn't to win a race, it's to test the limits of the human heart."
That is why I like the race analogy for money and life. It is not about everyone else. It comes down to you, your family, your debt payoff, your dreams, and your savings. This is your legacy.
The beauty of it is this: If you do this for yourself first, you can help others do the same. Each dollar you save or invest is like a little runner in your personal money marathon. You can support that dollar with a boost of other dollars to "run with," or you can ensure that dollar never reaches the finish line.
The choice is yours and each choice you make compounds daily. Learn how to finish your race strong.
Read More: Money Lessons This Author Got By Moving to a Pseudo-Retirement Community