What To Do if Your SNAP and Medicaid COVID Benefits Expire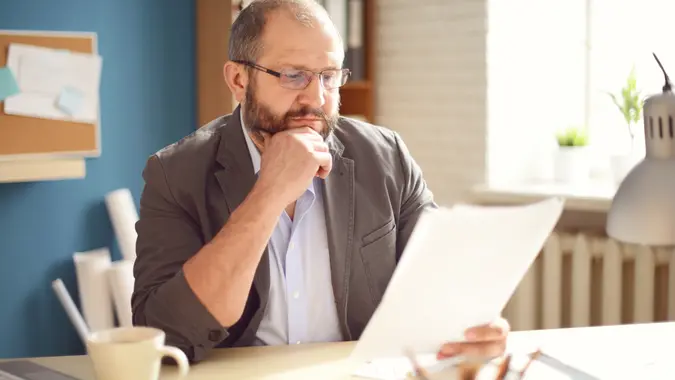 elenaleonova / Getty Images
The rapid onset of the coronavirus pandemic in 2020 led to sweeping stimulus programs across the globe, particularly in America. In addition to enhanced loan programs for businesses, a moratorium on student debt payments and outright cash distributions to American workers, the federal government also enhanced benefits paid under Medicaid and the Supplemental Nutrition Assistance Program, or SNAP.
See: 9 Bills You Should Never Put on Autopay
More: Here's How Much Cash You Need Stashed if a National Emergency Happens
Although these benefits have continued to be renewed, they will likely meet their end date at some point. Here's an overview of how benefits were increased and extended, along with suggestions for what you can do when your SNAP and Medicaid benefits ultimately expire.
What Were the Changes Made to SNAP During the Pandemic?
SNAP benefits were enhanced in two important ways during the pandemic. First, the government raised all payouts by 15%. Second, each household's benefits were increased to the maximum benefit for their household size.
The USDA took an additional step in April 2021 to ensure that benefits for all households were increased by at least $95 per month, thereby helping to protect the lowest-income households.
Did COVID Enhancements to SNAP and Medicaid Expire?
The Biden Administration has repeatedly extended the enhanced SNAP benefits throughout the pandemic, and the most recent extension just came in April 2022. Benefits, which were slated to expire on April 15, 2022, are now payable through August, 2022.
Make Your Money Work for You
The same is true for the enhancements made to Medicaid, which offer increased access to the program. Of course, these enhancements may be extended yet again as the August deadline approaches. However, there is no guarantee that this will occur, even if pandemic restrictions linger.
Take Our Poll: Do You Think States Should Suspend Their Gas Taxes?
What Is the Maximum Available SNAP Benefit?
With the new extension in place, qualifying recipients can expect to receive the following maximum SNAP benefits through August 31, 2022:
Household size: 1; Maximum benefit: $250
Household size: 2; Maximum benefit: $430
Household size: 3; Maximum benefit: $658
Household size: 4; Maximum benefit: $835
Household size: 5; Maximum benefit: $992
Household size: 6; Maximum benefit: $1,190
Household size: 7; Maximum benefit: $1,316
Household size: 8; Maximum benefit: $1,504
Each additional member: $188
Bear in mind that these are the maximum allowable benefits. The average monthly benefit runs about 75% of the above limits.
How Did Medicaid Change During the Coronavirus Pandemic
Recognizing that losing medical coverage during the pandemic would be devastating for many American families, the U.S. government instituted various changes to Medicaid. Chief among these was a boost in funding so that states could continue to provide nearly all beneficiaries with uninterrupted enrollment in Medicaid throughout the pandemic.
Enrollment access was also broadened. If these policies are wound down at the conclusion of the pandemic, as seems likely, some households may not be able to maintain their coverage.
Make Your Money Work for You
How To Plan for the Eventual Expiration of Enhanced Benefits
No one likes to experience a cut in benefits, but it's highly likely that at some point the government stops renewing the benefits expanded during the pandemic. At least you have the advantage of knowing ahead of time that benefits cuts are likely, so you can start to plan ahead now.
Increase Income or Lower Expenses
If you know you're facing a cut in benefits, there are only two courses of action. Either you'll have to earn additional income (or use additional savings) to make up for the shortfall, or you'll have to trim your expenses.
If you've gotten back on your feet during the pandemic, your income may be enough to supplant the benefits you're about to lose without dipping into your savings. If you're still struggling to make ends meet, you'll be faced with a tough choice. Either you'll have to limit your spending or you'll have to pick up whatever side gigs you can until you get a higher-paying job.
Roll Over Existing Benefits
Any SNAP benefits that you don't use can be rolled over to subsequent months. If you know that a cut in benefits is coming, you can try trimming your usage of your SNAP benefits now so that you build up some reserves. Just bear in mind that you can't keep deferring these benefits forever. Depending on your state, you'll likely have to use them up within 9 or 12 months of the date you receive them.
Make Your Money Work for You
Additional Governmental Assistance
If you have low income and are over age 65, blind or disabled, you may also qualify for Supplemental Security Insurance, or SSI. This is a governmental program that provides monthly payments for basic needs like food and shelter. Your state may also offer additional low-income assistance.
0% Financing
A final option, which is not ideal, is to sign up for a 0% credit card until you can get through your rough patch. Some cards now offer 0% promotional rates on purchases for as long as 18 months, which gives you a full year-and-a-half to turn things around.
Just be mindful that after the promotional period ends, you'll likely be faced with high interest rates on that debt. That makes this a viable option only if you have a source of income lined up down the road. Otherwise, you'll be setting yourself up for a potential financial disaster.
More From GOBankingRates
Make Your Money Work for You