Your Loved One Just Made a Huge Money Mistake — Now What?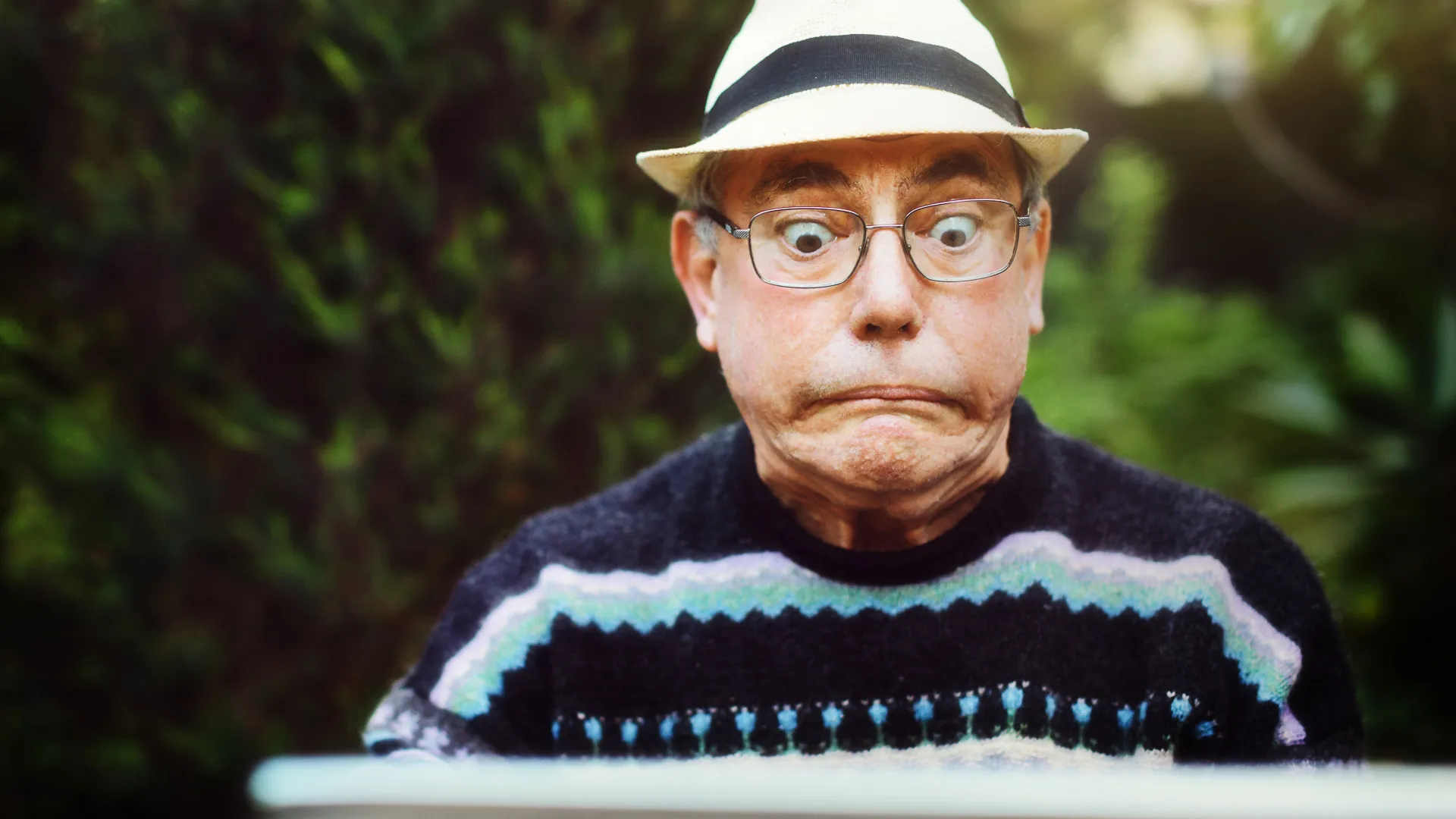 Finances can be a touchy subject, so when a family member, friend or romantic partner comes to you with their money problems, it can be tough to know the right way to approach it. Should you offer advice or just be a good listener? Should you ever lend money or give financial help to a loved one, or will this make things too complicated?
To help you to better handle this type of tough situation, GOBankingRates asked financial experts for their best advice for dealing with a loved one's money mistakes.
Last updated: Nov. 12, 2019
DON'T: Intervene if Your Loved One Isn't Truly Open To Making Changes
As difficult as it can be to watch a loved one make poor financial decisions, any advice or help you offer will go to waste if they aren't truly ready to receive it.
"Over the years, I have realized that if someone is going to make a true change, it has to be because they want to," said Dan Trumbower, senior wealth advisor at Halpern Financial.
DO: Listen
Listen carefully to what your loved one is saying and avoid coming to false conclusions about the situation. Ask follow-up questions so you fully understand what they are going through.
"There may be areas of misunderstanding where you can help clarify the facts," said Trumbower. "For example, many people still believe that keeping a balance on their credit card helps their credit score, when in fact it doesn't. [Or] if someone asks you for investment advice because they need money to pay their mortgage after gambling at the casino, the real issue is not their portfolio — it's behavioral. It's important to gauge a person's situation and level of financial understanding before providing any advice."
Make Your Money Work for You
DON'T: Be Judgmental
It can be easy to rush to judgment when a loved one makes a decision we don't agree with, said Logan Allec, a CPA and owner of personal finance site Money Done Right.
"To combat that instinct, take a couple of deep breaths. Think over what you are about to say," Allec said. "Stray away from any negative comments and name-calling. For example, avoid statements like 'I can't believe you just did that!' or 'That was a stupid thing to do.' The best thing that you can do is be compassionate and assure them that you will always be available to talk to."
DO: Share Your Own Experiences
If your loved one doesn't explicitly ask for advice, the best thing you can do is share your own experiences with a situation or money issue that is similar to theirs.
"Be as honest as possible and remain humble," said Allec.
DO: Follow the 'SBI' Rule When Talking About Touchy Financial Subjects
Roi Y. Tavor, CEO and co-founder at Nummo, a personal finance management platform, recommends using the "SBI" method when having a conversation with a loved one about their financial issues.
"SBI stands for Situation, Behavior, Impact," he said. "Describe to your loved one a situation you have witnessed, the behavior your loved one displayed and the impact it had on you. When doing so, you will have a much better chance of the person not becoming defensive or having their feelings hurt."
DO: Take Time To Prepare For the Conversation
When you learn about your loved one's money situation, don't immediately react. Take some time to think about how you'll respond.
"Whether your spouse or a family member has just lost their job, been demoted or faced another type of financial crisis like missing a payment, taking out a loan they couldn't afford to pay or taking on debt you didn't know about, you'll want to give [what you want to say] some thought before the discussion," said Leslie H. Tayne, founder and head attorney at debt solutions law firm Tayne Law Group.
"I recommend writing down your thoughts, feelings and possible solutions so the conversation can stay on track," said Tayne. "Since the one who made a mistake may be defensive, it's better to have your speaking points prepared."
Make Your Money Work for You
DON'T: Treat Conversations About Money as a Debate
When you have a talk with a loved one about money, keep in mind that it should be a conversation — not an argument.
"Remember that this conversation isn't your chance to work on your debate skills. You're not trying to win an argument," Dave Ramsey wrote on his blog. "It's about helping the other person think differently about money and debt. When your goal is to win, you both lose."
DO: Be Sensitive To Their Preferred Communication Style
Different people have different ways of communicating, and you should be especially sensitive to your loved one's preferences when approaching topics as touchy as finances.
"Be aware of your partner's preferred way of communicating," said Tayne. "You don't want to shut them down."
DO: Be Polite When Sharing Your Opinions
When talking about a difficult subject, like money, it's important to be tactful.
"People you care about will make money decisions that you don't agree with. You can't control what others do, but you can control how you respond," Ramsey wrote on his blog. "Getting ticked or acting holier-than-thou won't help the situation — or your relationship. So the next time a friend or family member makes a bad money move, remember what Mary Poppins says: 'A spoonful of sugar helps the medicine go down.'"
DON'T: Avoid or Downplay Their Financial Issues
In order for your conversation to be productive, don't sugarcoat the issue.
"If you see clear signs of a money mistake, avoiding or downplaying your loved one's financial issues can hurt your loved one even more," said Tayne. "Not saying anything may lead to further disaster as your family members may continue to make poor money decisions. Talking with your loved one can help them get back on track to financial stability."
Make Your Money Work for You
DO: Help Your Loved One Come Up With a Plan for Success
Instead of just giving a loved one money to make their problem go away, get to the root of the issue and come up with a plan for long-term financial health.
"Start by jointly reviewing the person's entire financial situation – consider all the available assets and compare them against all outstanding debts," said Tavor. "Only after you have gone through such an assessment can you and your loved one agree on how their daily money management should look moving forward."
"Improving one's financial situation takes discipline and time," he said. "Being there for your loved one throughout the process and [conducting] regular 'health checks' makes all the difference to ensure lasting success."
DO: Stay Positive
There's no point in bringing negativity into an already negative situation.
"Talking about money with others can be stressful, and it's easy to get heated and frustrated with one another," said Tayne. "It is important for both parties to maintain a positive and open-minded attitude."
DO: Seek Professional Help if Needed
Your loved one might come to you with a complex issue that you're not equipped to help them solve. If this is the case, consider reaching out to a professional for advice.
"Be open to coming together to find a solution," said Tayne. "If you can't do that together, seek out a professional who can guide you both on not just the impact financially but legally as well. You'd be surprised how financial mistakes have legal consequences you didn't consider."
Make Your Money Work for You
DON'T: Reinforce Bad Habits
Before giving a loved one a loan, determine whether or not this is helping them out of a bad situation or just helping them perpetuate irresponsible money behaviors.
Deborah Price, the founder of the Money Coaching Institute, shared with the MassMutual blog that she had a client whose family continued to support him financially as he pursued entrepreneurial dreams that weren't panning out.
"This is a smart, capable guy, but there was a pattern he was unaware of that caused him to make bad choices, and now his family is having to make radical lifestyle changes that nobody wanted to make," said Price. "For the first time ever, they have to say 'no' to him and that makes it very difficult for his family relationships. But they all helped to create the problem."
On the other hand, if you're giving someone a loan as a one-off to cover an unexpected medical expense, that likely won't have the same negative repercussions.
DON'T: Take Financial Risks You Can't Afford
If you're considering co-signing a loan for a friend or family member or giving them a loan yourself, make sure you are financially prepared for them to default or not repay you.
"Avoid risks you cannot afford," said Trumbower. "If the friend or family member could not pay you back, would it impact your ability to save or pay your own bills and debts? Would it create strain in the relationship?"
DO: Take All the Necessary Steps if You Do Lend a Loved One Money
Trumbower said that "if you do decide to pursue an intra-family loan, keep in mind some core basics:
Draft a loan agreement using online forms or a lawyer.
Be sure to state a term for the note.
You must charge an interest rate.
Payments must be tracked and be regular. An automated electronic transfer of funds from one bank account to the other can accomplish this.
There can be tax consequences for your individual situation you need to be aware of. Interest payments you receive are taxed as income to you."
Make Your Money Work for You
DO: Be Prepared For Resentment if You Lend Money to a Loved One
Lending money to a brother, sister or other loved one can cause strain in the relationship, said Mark Charnet, founder and CEO at American Prosperity Group.
"Be prepared to deal with resentment and hard feelings," he said. "First, for being in the position to be asked, meaning that you have the money to lend and the brother does not. Then, for being in the position of having to be paid back, if the borrowing brother assumes that you could just as easily have given the loan as a gift instead of putting the pressure on him to pay it back."
DO: Gift Your Loved One the Money They Need if You Can Afford It
Giving money to your loved one in need as a gift rather than a loan can help ease potential tensions.
"If you can afford it and the spirit moves you, just gift them the money – guilt- and payment-free," said Charnet. "This option should not be repeated, as you may feel abused. Tell them that it is a one-time gift and will not happen again."
DON'T: Talk About the Loan at Social or Family Functions
If you move forward with lending or giving money to a loved one, keep the details between you and the other person private.
"Avoid talking about the loan at family functions or holidays, and instead set up separate meetings or phone calls to speak privately about the loan," said Tayne.
DON'T: Allow a Money Situation To Ruin Your Relationship
If you lend money to a loved one or offer them financial advice, keep this aspect of your relationship separate from your friendship, familial or romantic relationship.
"Work to keep your money relationship separate from your personal relationship," said Tayne.
More From GOBankingRates