Best Buy 2023 Black Friday Deals You Shouldn't Pass Up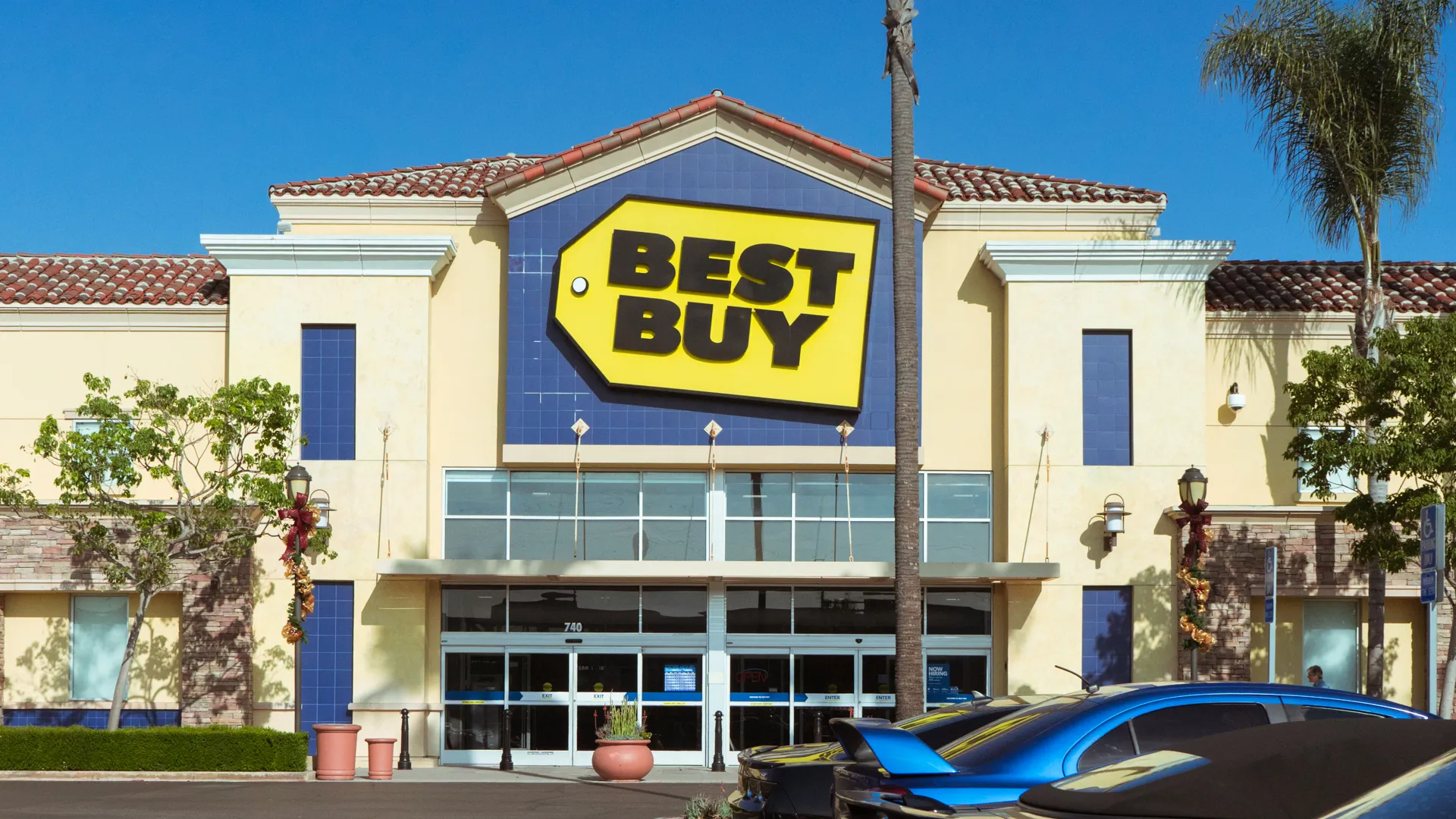 Years ago, Black Friday sales only took place on Friday through the weekend after the Thanksgiving holiday, and most often in-person only.
Now, Black Friday at a lot of retailers begins the week before Thanksgiving, and many of these deals are online. Best Buy, the big box store where you can find electronics for every aspect of your life and home — or for holiday gifts — is no exception. Its Black Friday deals are already happening, and here are six of them you don't want to miss.
ASUS Tuf Gaming Laptop With AMD Ryzen 7 Series Processor
This laptop is made for people of all ages to game in ease and style. Running on Windows 11, with a 16 inch, full HD display that features "adaptive sync" — which minimizes screen tearing — this laptop can stay put in a room or travel with you. It's got 16 gigabytes of RAM and a 4800 MHz memory speed.
It's fast and sleek, and you'll save $350 if you buy it during Best Buy's Black Friday sale. Originally $1,099.99, it's on sale for $749.99.
HP All-in-One Touch-Screen Computer
For a computer that can meet your work, school or family's needs, this HP all-in-one touch screen desktop computer is a steal this Black Friday. It includes an 11th generation Intel core i5 processor, which gives the computer fast performance and quick responsiveness, making this a great way to kick off a new job or help a student buckle down for their studies. Running Windows 11, and with a wide FHS IPS touchscreen, you won't have to worry about annoying mousing or a big bulky PC tower. It's got a generous 8 gigabytes of RAM.
This computer normally sells for $899.99 but you'll save $300 on Black Friday deals, walking away with a deal of $599.99.
Make Your Money Work for You
Whirlpool Stainless Steel Dishwasher
With the holidays coming up, many of us will be doing a lot more entertaining, which probably means more dishes. If your existing dishwasher isn't passing muster, check out this Black Friday deal on one of the leading brands in kitchen and home appliances: Whirlpool.
This is a great deal on a 24″ dishwasher with an adjustable second rack for taller items, a third rack for hard-to-fit utensils and spoons, and a three-piece silverware basket. Its finish is fingerprint resistant and easy to clean. It has a wide variety of cycles and even delayed-start programming options. Originally $839.99, this Black Friday deal saves you $260 for a price of $579.99.
LG Sound Bar With Wireless Subwoofer and Rear Speakers
You can really bring the party with this LG sound bar and speaker set. The combo of a sound bar plus wireless subwoofer and rear speakers allows for a true "surround sound" experience. This sound system makes watching a movie at home feel like you're in the theater — or you can pump up some tunes to create a fun atmosphere. This set is compatible with a remote, offers wireless connectivity via Bluetooth and can also support USB ports.
Save $220 on the formerly $399.99 sound system for a Black Friday price of just $179.99.
Ninja Foodi 10 Quart Air Fryer
If you've been waiting to jump on the hot new air fryer trend, now is the time with an excellent deal at Best Buy. The Ninja Foodi XL is a two basket air fryer, so you can cook two different foods at once, with two different methods, but have them ready in time for the same meal! You can air fry, air broil, bake, reheat, dehydrate and roast in the same appliance.
With a wide temperature range, a smart cook system and a 10 quart capacity, you'll want to snap up this deal, saving $120 from the original price of $249.99 at a Black Friday price of $129.99.
Make Your Money Work for You
Garmin Forerunner GPS Smartwatch
If you're an active person who wants to keep track of important activity and other health metrics, the Garmin forerunner GPS smartwatch is a great deal for a ton of features. The watch can track everything from calories, cadence and distance, to altitude changes, sleep, steps, skin temperature and more. It's also water resistant and comes with a fiber-reinforced polymer screen. It has four gigabytes of memory and is compatible with Android and Apple iOS systems.
You'll save $100 off the original price of $349.99, getting this Black Friday deal for $249.99.
More From GOBankingRates

BEFORE YOU GO
See Today's Best
Banking Offers