7 Best Clothing Deals at Costco This July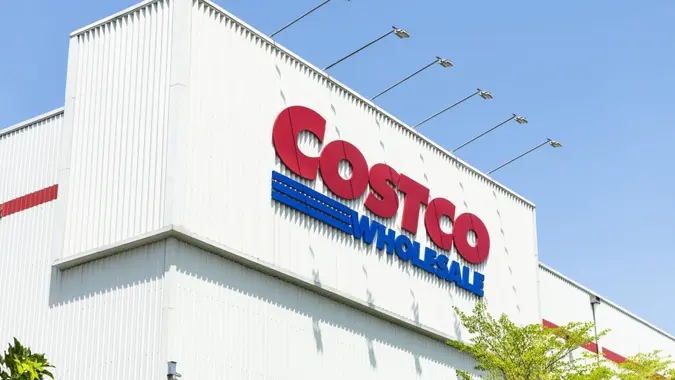 BING-JHEN HONG / Getty Images
If you're looking to refresh your wardrobe this summer, you might be pleasantly surprised to find some good deals at Costco.
Costco offers a wide selection of brands of clothing at affordable prices, and there are some especially good deals this month. Here are the top clothing picks consumer experts recommend picking up this summer at Costco. 
Banana Republic Men's Flat Front Short
Costco carries well-known brands for much less than you'd pay at a brand's store.
"These Banana Republic Men's Flat Front Shorts at Costco are [$18.99]. A similar item from Banana Republic will run you $60. Next time you're looking to save money on popular clothing brands, Costco is the place to start for a great deal," said Samantha Landau, consumer expert at TopCashback USA.
Jockey Ladies' Yoga Capri
Stay comfortable during the day with these yoga pants for under $15.
"Yoga pants are stylish and functional, and Costco has you covered with a great deal. You can purchase a pair of Jockey Yoga Capri Pants for only $12.99. If you bought a similar item from Jockey directly, it would be $24.99," Landau said.
Spyder Active Men's Jogger
These joggers are moisture wicking and breathable for the perfect workout.
"Joggers are a great way to be comfortable while still maintaining a trendy look. Costco carries Spyder Active Men's Joggers in a variety of colors for $12.99. A similar pair of Spyder Joggers from Amazon costs $36.99," Landau said.
Make Your Money Work for You
Skechers Ladies' Two Strap Sandal
Costco offers great deals on sandals for you to wear at the beach or walking around town.
"These are a fraction of the price of Birkenstocks and they have a similar ergonomic footbed. Plus, they're cushioned for added comfort," said Melissa Fiorentino, a trends forecaster at EditorsFaves.com.
Danskin Ladies' Bike Short, 2-pack
These shorts are great for a workout or just taking a walk. They have pockets for your phone and keys and are moisture wicking, as well. As a 2-pack, the shorts cost less than $10 each.
Kirkland Signature Men's Crew Neck Tee, 6-pack
These crew necks are incredibly versatile and come out to less than $5 a piece in this 6 pack. You can choose between white and black shirts. Reviews say these shirts are some of the best-fitting shirts they've ever bought. 
Pacific Trail Youth Jacket
Your child might not need this jacket during the summer, but this deal is too good to pass up. The jacket is waterproof and lightweight, so if your kids are caught in a summer storm, they're all set.
More From GOBankingRates