Costco Memberships Are Currently 33% Off — 9 Ways the Deal Will Continue To Pay Off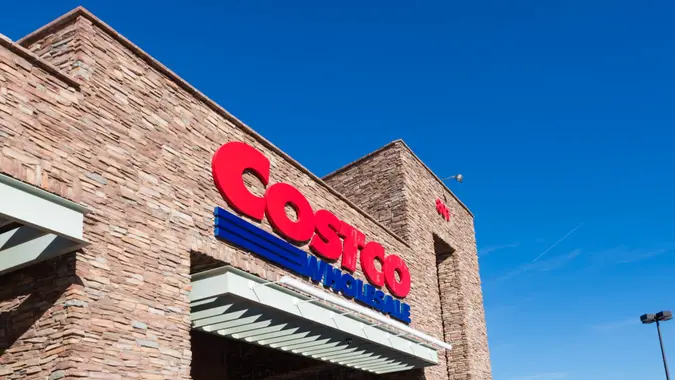 LPETTET / iStock.com
If you've been debating about whether getting a Costco membership is worth it, now would be the perfect time to make the jump and join, as they are currently 33% off.
Indeed, a new offer enables you to get a Costco One-Year Gold Star membership via StackSocial and gives you access to more than 500 Costco warehouses across the U.S., as well as a $30 digital Costco Shop Card, for $60.
In comparison, the regular price for a Gold membership is $60 and for an Executive membership, $120.
It's important to note that this offer is valid for new members only, or for members whose memberships have expired for more than 18 months, and the membership must be redeemed by Nov. 14, 2023, according to Stacksocial.
These are some of the perks of a Gold Star membership:
It includes two cards and it enables you to shop online and in warehouses.
You can shop at Costco business centers
You can save on hotels and flights with  Costco travel
You can fill up your tank at Costco gas stations
You can use it at Costco hearing aid centers
You can also use it at Costo optical 
And you can use it at Costco's pharmacies
In addition to more typical purchases, as Zdnet.com points out, some Costco warehouses go beyond groceries and home goods, and offer services for HVAC systems, custom window treatments, carpets, hardwood flooring and more.
Make Your Money Work for You
The membership also gives you access to services such as home and auto insurance, which could save you a lot of money. According to Costo, members who saved reported an average of $595.86 in savings the first year they switched to CONNECT, Costco's servicer.
More From GOBankingRates