Dollar Tree: 10 Items To Buy That Look Way More Expensive

6 min Read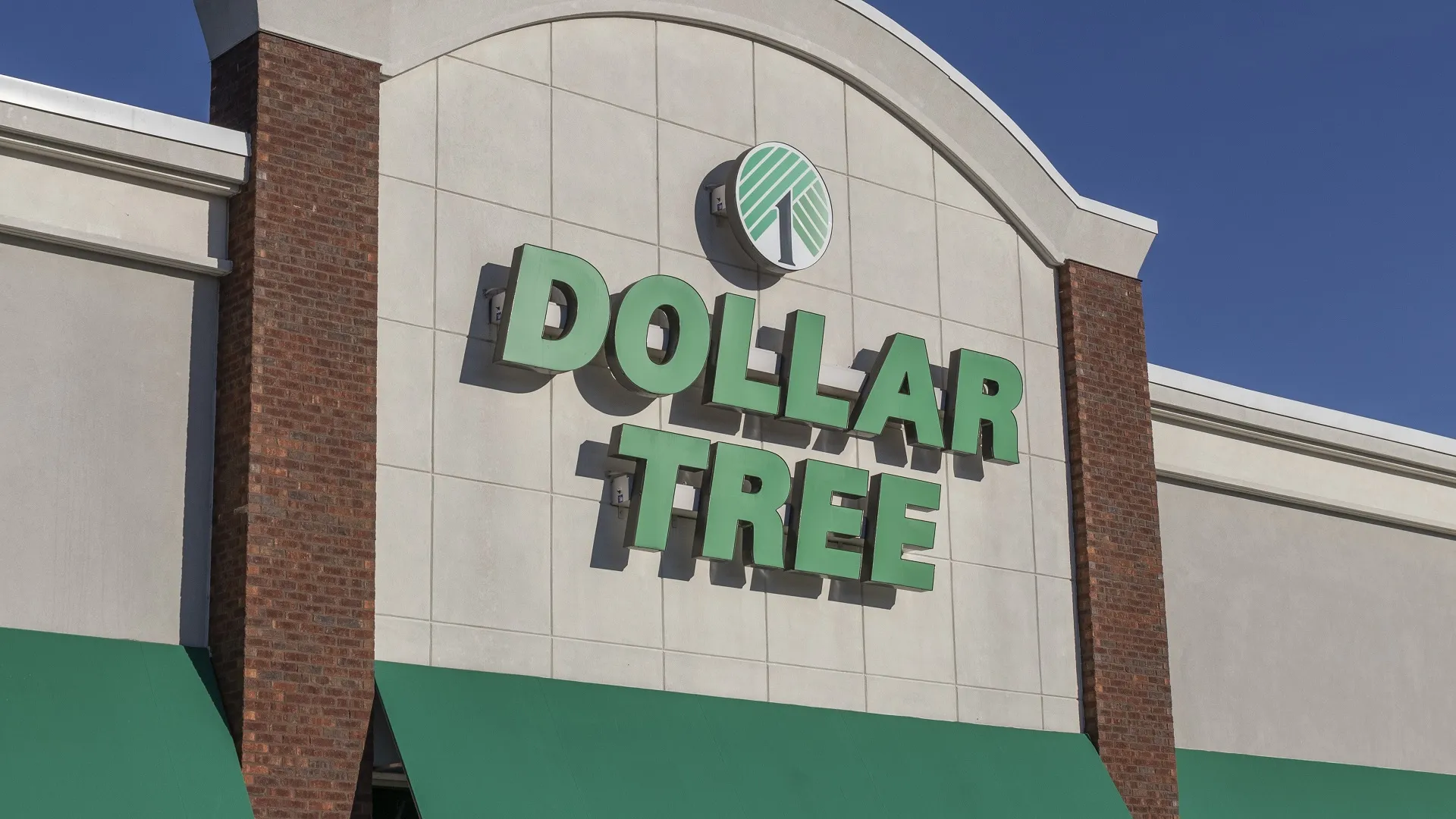 Dollar Tree offers a surprising amount of value at a low price, making it a great place to shop if you're on a budget or looking for the most bang for your buck. This is still true despite Dollar Tree's permanent price increase from $1 to $1.25.
"Dollar Tree and similar stores are remaining extremely popular as people aim to make the best use of their finances," said Natalie Warb, financial expert at CouponBirds. "With Dollar Tree offering goods at a low cost, it's no surprise that more people are taking advantage of the prices for their more prudent purchases."
Not only can you save money on everyday items by shopping at Dollar Tree, but many of these goods look much more expensive than they actually are. Whether you're looking for household decor, gardening supplies or tech, here are the best things to buy at Dollar Tree that look high end.
Greeting Cards
Greeting cards from other retailers can cost up to $10, though they typically go for $2 to $4. This is at least twice as much as what you'd spend at Dollar Tree and other dollar stores. Considering how often people need greeting cards throughout the year, you could end up saving a lot of money by stocking up at Dollar Tree.
What's great about these cards is that they're not cheap-looking. Some of them come from Hallmark's greeting card lines — Heartline by Hallmark or Expressions by Hallmark. Plus, many of them don't even show the price on the back, so the recipient won't know how much you spent.
Take Our Poll: Are You Concerned About the Safety of Your Money in Your Bank Accounts?
Candles and Candle Holders
"Other items such as candle holders can be purchased at Dollar Tree for substantially lower than typical high street prices," Warb said. "Candle holders in an array of colors and materials can be found at Dollar Tree with a top-quality appearance."
Candles and candle holders provide a certain ambiance to any home, but they can be pricey if you go with luxury brands. At Dollar Tree, you can find some great designs and scents without the expensive price tag. This means you can still enjoy the feeling of luxury without having to pay for it.
Make Your Money Work for You
Picture Frames
Picture frames are a great decorative item if you want to display your prized photos, while keeping them safe. Depending on the material or design, they can add another level to your home decor.
An 8-inch-by-10-inch picture frame from Pottery Barn costs roughly $59. At Dollar Tree, you can buy a picture frame of any size for $1.25. Some stores will have frames in rustic or unique designs that will look great on your walls.
Tape
If you need tape — whether it's clear packaging tape, duct tape, washi tape or Scotch tape — Dollar Tree has it. In some cases, you can find multipacks of two, four or even six rolls — all for $1.25. The tape works just as well as what you'd find at more expensive stores, too.
One thing to keep in mind is that Dollar Tree tape might come in smaller rolls. Compare how much tape is on the roll to get a clearer idea of how much you're getting for your money.
Vases and Other Home Décor
Dollar Tree offers an array of household decor, ranging from glass bottles and vases to globes and wreaths. These items come in different materials, colors and textures, so there's something for everyone. Most of them are $1.25, though some items go for $3.
Party Supplies
At Dollar Tree, you can buy gift bags, gift wrap, ribbons, tissue paper and more for $1.25 each. You also can get balloons, party favors, streamers, birthday candles and themed tableware for the same price. These things tend to look as high end as you'd find elsewhere. Just be sure to check the quantity of each item to ensure you're getting the best deal.
"Dollar Tree is a great place to stock up on party supplies such as balloons, streamers, tablecloths and party favors," said Daniel Taylor, co-founder at The Stock End. "You can create a festive atmosphere for your celebrations without breaking the bank."
Make Your Money Work for You
Cleaning Supplies
Cleaning is an inevitable part of life, but it doesn't have to be an expensive chore.
"Dollar Tree offers a wide range of cleaning supplies, including dish soap, laundry detergent, cleaning sprays and sponges," Taylor said. "These products are often comparable to brand-name options found in other stores, but at a fraction of the price."
The store also has things like steel wool cleaning pads, toilet bowl cleaners and other cleaning products that you can use around the house. Check the expiration, sell-by or use-by date before getting liquid cleaners to make sure they're still effective.
Gardening Tools
"Items that look more than they cost at Dollar Tree include gardening supplies such as planters, tools and decor," Warb said. "Although they may be low priced, this equipment is more than suitable for anyone looking to garden on a budget."
You also can get clay pots with a base, plant liners, solar lights, hanging wire baskets and other gardening supplies for about $1.25. Some products are available only online or in stores.
Plates and Cups
Dollar Tree sells disposable dishes and utensils at a great price. For example, you can get a 48-count of forks, knives and spoons for $1.25. You also can find various types of reusable glasses — from wine glasses to mugs with handles — at the same price point.
Taylor added, "Dollar Tree has a variety of kitchen utensils, bakeware, measuring cups, cutting boards and more. You can find basic kitchen essentials at a low cost without sacrificing quality."
Bluetooth Headphones
"Furthermore, tech items such as Bluetooth headphones are available for $5," Warb said. "With so many people afraid of overspending on tech products, Dollar Tree's range of headphones and speakers allow customers to enjoy their music for less."
More From GOBankingRates
About the Author