5 Dollar Tree Essentials You Shouldn't Buy Anywhere Else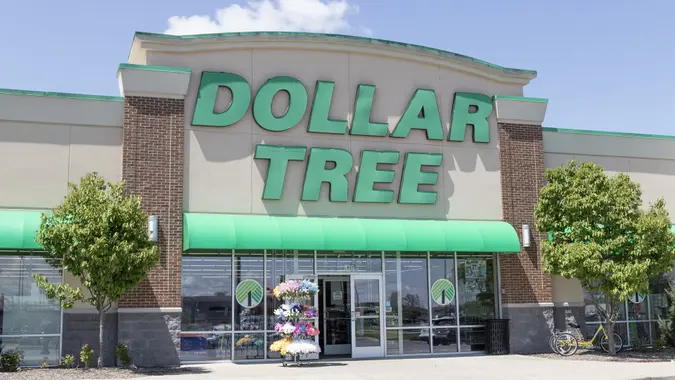 jetcityimage / iStock.com
Everyone loves a bargain, and Dollar Tree is one of those places where you can often find items for a fraction of the cost you'd see elsewhere. While it's true that some things are cheaper for a reason, there are several essentials you'd be wise to snag at Dollar Tree. Here's a roundup of some of the best items to purchase from the discount store.
Cleaning Supplies: More Bang for Your Buck
If you've ever experienced sticker shock after seeing the price of cleaning products at other retailers, Dollar Tree will be a welcome change. From window cleaner to bleach, many of the store's generic brands do the job just as effectively as their pricier counterparts. Sponges, scrub brushes, and microfiber cloths? You can find those too and often in multi-packs, ensuring your dollar goes even further.
Stationery and School Supplies: Ace the Savings
When the back-to-school season rolls around, or even if you're just restocking your home office, Dollar Tree should be your first stop. Pens, notebooks, binders, and even arts and crafts items can be found for a low price. Not only does this help budget-conscious parents, but teachers can also find classroom essentials without breaking the bank.
Party Supplies: Celebrate on a Budget
If you've got a party on the horizon, skip the specialty stores and head straight to Dollar Tree. Balloons, streamers, tablecloths, and disposable plates and cups can all be found in a variety of colors and designs. Hosting a themed party? There's a good chance you'll find matching items to make your event look cohesive without spending a fortune.
Make Your Money Work for You
Seasonal Decor: Festive Finds for Less
For those who love to decorate according to the seasons or holidays but don't want to spend a lot, Dollar Tree is a gold mine. From Halloween to Christmas and from Easter to the Fourth of July, you'll find a range of decor items that allow you to get into the spirit without emptying your wallet.
Personal Care Items: Affordable Self-Care
While you might be hesitant about certain personal care products, many basics are worth the dollar price tag. Cotton balls, Q-tips, toothbrushes, and even some basic hair care and body wash products can be found for just a buck. Always check the labels and be discerning, but you might be pleasantly surprised at the quality and value.
The Takeaway
Dollar Tree isn't just a place to grab a quick snack or a cheap toy. For the savvy shopper, it's a treasure trove of essentials that can save you significant amounts of money over time. While it's always a good idea to check quality and read labels, many items are comparable to what you'd find in other stores for a much higher price. So next time you're making a shopping list, consider stopping by Dollar Tree first. Your wallet will thank you.
Editor's note: This article was produced via automated technology and then fine-tuned and verified for accuracy by a member of GOBankingRates' editorial team.
Make Your Money Work for You
More From GOBankingRates