Items To Buy at a Thrift Store Instead of a Dollar Store

5 min Read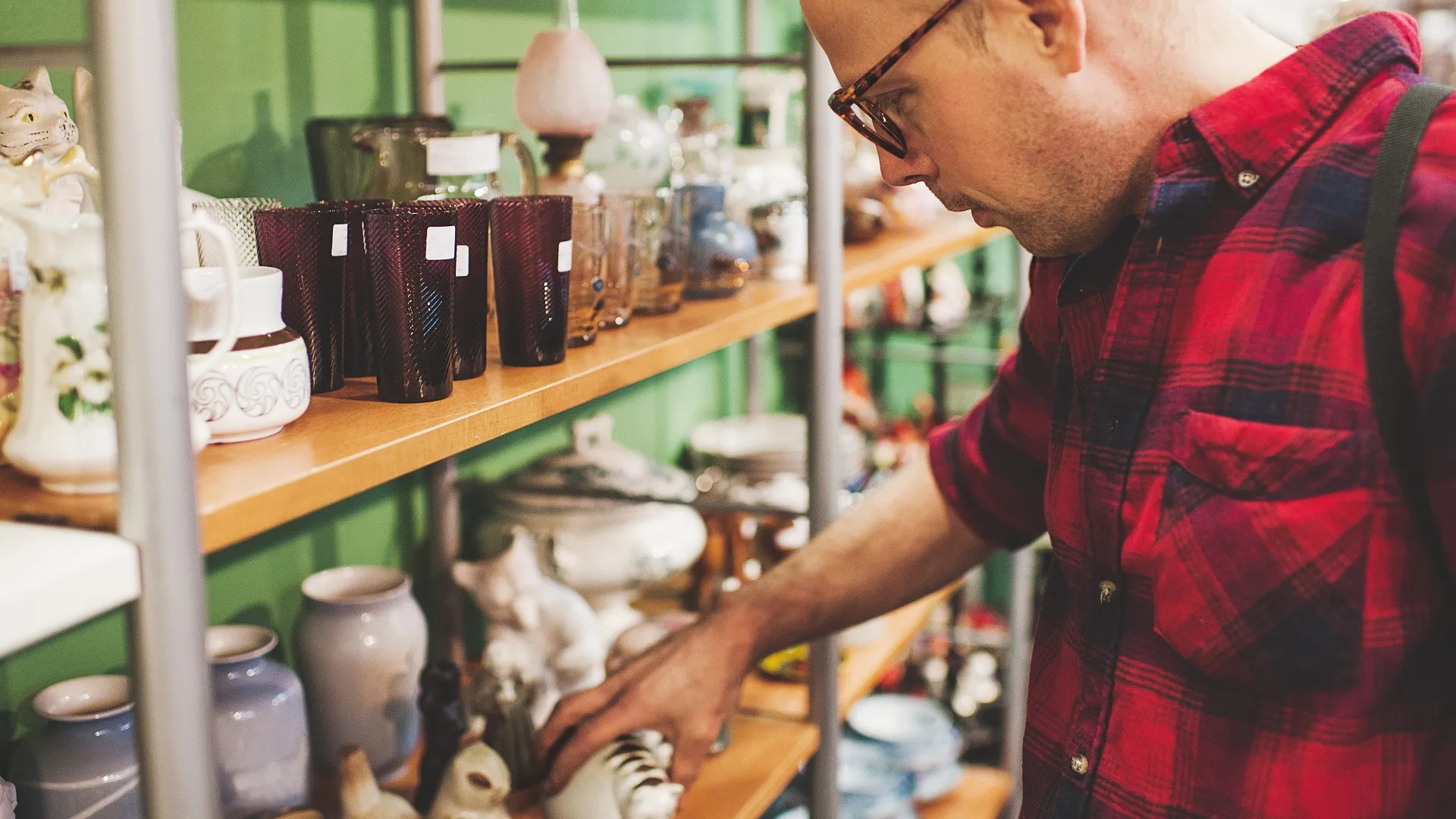 Saving money is always on the mind of any conscious consumer. Even when shopping at discount stores like thrift stores or dollar stores, there are still specific strategies that anyone can learn to strengthen their savings.
Dollar stores are great because they offer a variety of products that still hold up in quality. A lot of dollar stores even have recognizable brands for lower prices than non-discount stores. However, for shoppers fixed on saving the most they can on any trip, there are times when shopping at a thrift store instead of a dollar store is more economical.
Costco's Best Deals? Employee Reveals 10 Standout Buys for Your Money
Read: 3 Signs You're Serious About Raising Your Credit Score
There's no one perfect time to shop at a thrift store because of one thing: the ever-changing selection. Because you don't know what you'll come across in the aisles, thrift stores become an option when shopping for a variety of products.
Fortunately for most sections in thrift stores, it's almost guaranteed that you'll find something of high quality or value in the mix. It just takes a trained eye to spot the quality products and deals.
Here are some items to shop for at a thrift store instead of a dollar store.
Make Your Money Work for You
Kitchenware
The selection of kitchenware at dollar stores is narrow most of the time. Stores such as Dollar Tree have small selections that cover all of the kitchen basics, from dinner flatware to cooking cutlery, usually with one or two variations of each item. There's little variety in the materials they're made of, with most items being made of stainless steel or plastic.
Thrift stores are a different story.
"I prefer to thrift kitchen and table items from a thrift shop over a dollar store for value and function," said Jeanel Alvarado, retail expert at Retail Boss. "Nonetheless, thrift shops often receive donated items from other companies, so you may be able to find a better quality item that's still in its original packaging." 
It takes a little patience to find the biggest bang for your buck.
"The tricky part may be finding sets, but often you can still find items packaged together," Alvarado said.
Because of their much wider selection of kitchenware, you'll have to spend a little more time looking for high quality and matching pieces. That's a better issue to face than having to shop for replacements.
Books
Dollar stores are not often known for their book sections. Stores such as Dollar Tree have children's books and religious books, a quaint selection of novels and other entertaining reads. Though small, their selection is more suitable for finding a quick gift.
Conversely, thrift stores often have larger or more variable book sections. They're sometimes so large that they'll even be sorted by genre. Depending on the thrift store, you could find anything from classic reads to great cookbooks, or even textbooks that are only one or two editions behind. The best part is that they sell books for much less than regular book stores, oftentimes selling some of the same titles.
Make Your Money Work for You
Gifts
Whether it's a last-minute gift or not, we are always looking for ways to save money on gifts for loved ones without coming across as cheap. While dollar stores are cheaper than most stores, their selection is often better for buying gifts in a pinch.
What makes thrift stores stand out is that peoples' once-prized possessions pass through them very often. You could find something unique, long-lasting and meaningful for your gift recipient. Whether it's a one-of-a-kind knick-knack, an interesting framed picture or a really nice leather belt, there's always a good gift to be found at a thrift store.
Clothes
The clothing selection at dollar stores tends to be minimal. Stores such as Family Dollar often will have a modest selection of basics like socks, shirts, shoes and hats. If you need new socks or an undershirt, then dollar stores are a great place to look.
Thrift stores have reputations for being one-stop shops for clothing, whether you're shopping for a special occasion or for work clothes, or if you are just looking for fun. As a store that passes on used clothing from its surrounding community, the selection is vast and can vary from area to area. You can shop for almost any occasion and find what you're looking for at a price that blows any department store out of the water.
Décor
Stores such as Dollar Tree come in handy when you're looking for cute wall décor for a living room. If you're looking for unique accents for a low price, however, try a thrift store.
The random nature of a thrift store really shines when shopping for home décor. No matter what you're looking for, you'll find a wider array of designs and materials. The larger variety will invite you to think creatively about how you add the décor to your home.
Not to mention: It feels great to find something that's not only on a high discount but that you couldn't find anywhere else.
More From GOBankingRates