6 Items To Go Cheap On — Always

6 min Read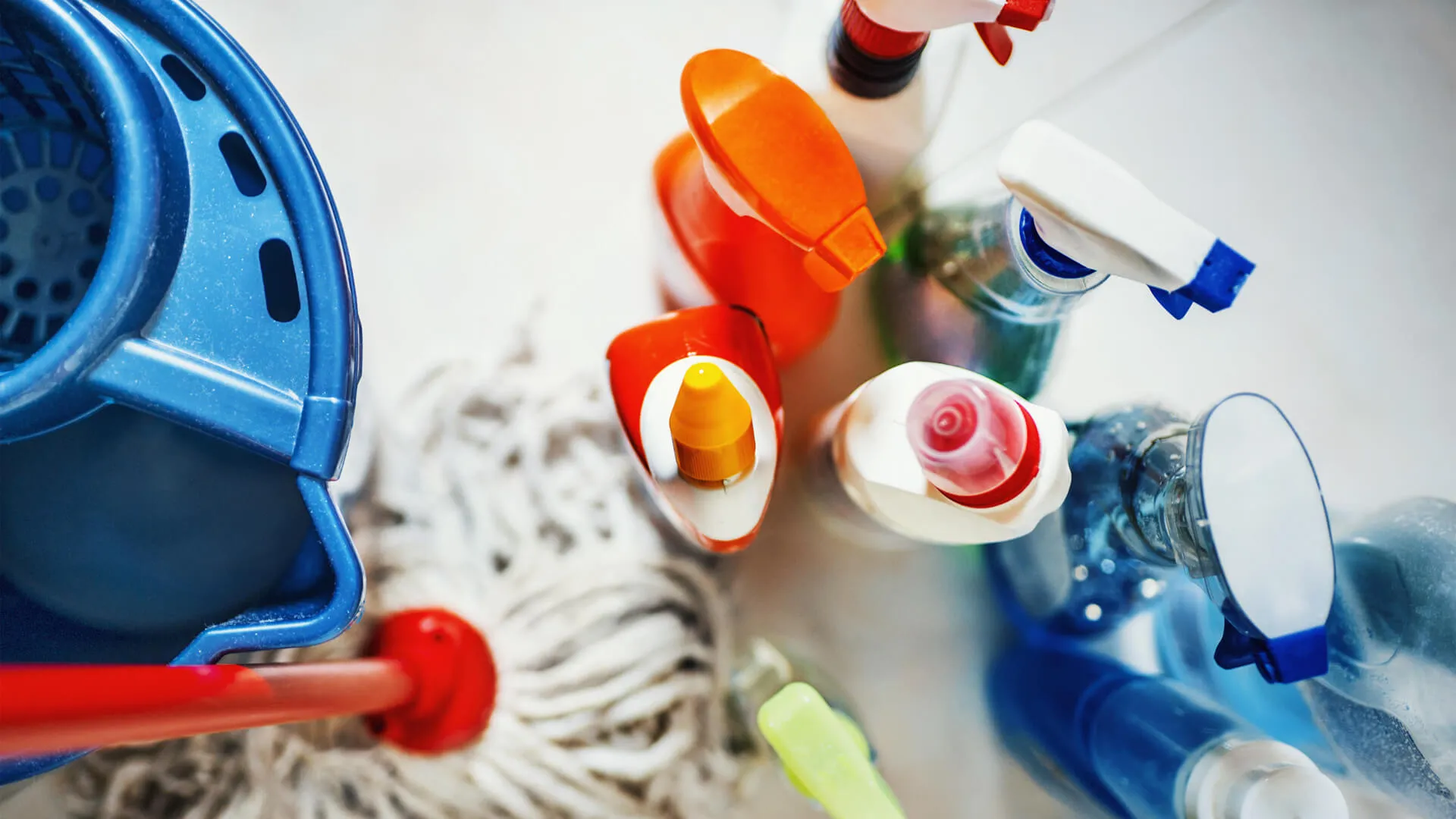 "In this economy…" is a phrase that gets dropped in a lot of conversations these days, but when you look around, it often rings true. Inflation is still heavily prevalent, and prices for everyday items continue to go up. Times are tough and belts are tightening.
The good news is that the average consumer can flip the script and find ways to be economical in this economy. One way is to save money by buying cheaper brands of certain products without sacrificing quality in the process.
Here's are six types of items you should never spend a lot of money on, because you can get the same bang for your buck by going cheap on them.
Pantry Staples
Like most people, you probably pop into the grocery store once a week to pick up food and other things for your household. But did you know that you could be saving lots of money if you opt for the cheaper choice when it comes to spices, sauces and other pantry essentials.
James Cutajar, a pasta recipe creator and food blogger for pastawith.com, says "What most consumers may not realize is that many branded grocery goods are usually manufactured by the same company that is manufacturing the same cheap label grocery brands. So basically they are just the same product but with a different brand."
He adds, "Spending extra money, sometimes up to 25 or even 50% extra just to buy a branded plain tomato sauce, raw pasta, frozen veggies and loads of other preserved foods, is just throwing money away because they won't add much difference to the final product/dish."
Take Our Poll: Do You Think AI Will Replace Your Job?
Make Your Money Work for You
Cosmetics
We all want to look our best, so getting the highest priced beauty products will help us to do just that, right? Not quite…
"Plenty of generic brands might be just as good for a fraction of the cost," says Sarah Gibson, co-founder and director of Proactive Healthcare. "For example, some moisturizers from top-name brands can easily cost $80-$100, whereas there are often effective options available at drugstores for under $10."
This applies to makeup items, too.
"For eyeshadows, there are many affordable options that perform just as well as high-end brands," says Tracy Cheng, shopping expert and founder of the fashion and lifestyle blog Girl Shares Tips. "Drugstore brands like Wet n Wild and NYX offer a wide range of eyeshadow palettes with impressive color payoff and blendability."
Baby Clothes
Kids are cute and babies are adorable, especially when they have a variety of different outfits to wear. But don't spend an arm and a leg dressing your little children — because their arms and legs are growing faster than your wallet can keep up.
"Babies grow so fast that it's always hard for parents to keep up when it comes to clothing," says Young Pham, a project manager of BizReport. "In the first year alone, a significant chunk of money usually goes into buying their clothes."
According to a 2021 Plutus Foundation report, parents spend close to $800 a year just to dress their kids.
"There's also the cost of food, diapers and child care," mentions Pham. "All these can add up quickly and become a huge financial burden to parents. While we all want the best for our babies, I suggest finding quality secondhand clothes that cost about half the price of brand new ones."
Cookware
There are very few things in your kitchen you shouldn't pay top dollar for, like a good set of knives or a reliable refrigerator, but other cooking products you don't need to pay a pretty penny for. For example, cast-iron cookware.
"Particularly if you're looking at enameled cast-iron cookware," says Heather Lovett of DealNews. "It can get expensive quickly. Brands like Le Creuset can easily cost hundreds of dollars, with things like Dutch ovens ranging from $260-$625 depending on the size."
She continues, "A Le Creuset 7.25 quart Dutch oven can easily cost $460, but a 7.5 quart Dutch oven from Lodge will only set you back about $120. Le Creuset does have bigger Dutch ovens, but honestly for most people, a 7.5 quart one should be plenty."
Another item to not spend a lot of money on, according to Lovett, is a nonstick pan.
"You can find nonstick pans for decent prices that will hold up for years as long as you take care of them. Look to stores like Costco to have great deals on multiple piece sets, but be sure to look into the features of each one," Lovett says.
"For example, currently they have a 3-piece GreenPan ceramic nonstick set that includes three pans, all of which are dishwasher safe and metal utensil safe, as well as oven safe up to 600 degrees. However, Costco also has a 3-piece Caraway set of ceramic non-stick saute pans for $169.99."
$2,000 Quarter? Check Your Pockets Before You Use This 2004 Coin
Make Your Money Work for You
Cleaning Supplies
We all want our house to look, smell and feel great. Wouldn't it also be nice to not clean out your bank account when picking up cleaning products? You don't have to.
"A bottle of a well-known brand of all-purpose cleaner may cost around $5-6, while a similar product from a generic or store brand could cost around $2-3," says Ray Brosnan, a cleaning expert with Brosnan Property Solutions. "If you use one bottle of all-purpose cleaner per month, choosing the generic option could save you around $36-48 per year."
Plus, Brosnan says you might already have basic cleaning products in your home and you don't even realize it.
"Natural cleaning agents like vinegar and baking soda can be even more affordable," he suggests. "A bottle of vinegar can cost around $2-3 and last for multiple uses, while a box of baking soda can cost less than $1 and also last for multiple uses."
TV Entertainment
Netflix, Hulu, Amazon Prime, Apple TV+ and cable? All of that adds up to a lot of content to watch and not enough time to watch it, which means you could be throwing money out when you should be saving it.
The average cable bill is over $200, whereas multiple premium live TV streaming services with locals included cost about $70 a month," says John Schmoll of FrugalRules. "There are many ways to watch your favorite shows for cheap, especially if you don't need live TV, in which case you can often slash your TV costs down to nothing."
Schmoll recommends getting an antenna for the upfront cost of about $50, which allows viewers to watch local networks at no charge.
"After that one time cost, you can get shows and sports on your local networks for free," says Schmoll. "When paired with an on demand streaming service like HBO Max, Netflix, or Apple TV+, you can keep your costs under $20 a month.
More From GOBankingRates