15 Most Expensive Funko Pop! Figures Right Now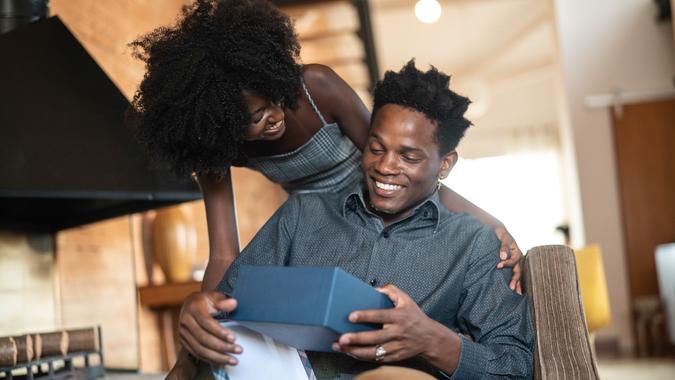 FG Trade / Getty Images
The vinyl figurines created by the Washington-based company Funko Inc. have recently seen a surge in popularity and sales. Funko Pops! are made based on inspirational and loved characters from TV series, books, video games, and blockbuster movies.
If you love the figurines with their small body, big head and cartoonish appearance, you might buy a Funko Pop! of your favorite character in a TV series or movie you've watched. And now, some people even buy Funko Pops as investments, hoping their value will increase.
There's a lot of value in Funko Pops! 一 which, coupled with their robustness, has made them one of the most sought-after collectibles. If you want to put a number to this value, knowing the most expensive and valuable Funko Pops! out there is a great start.
15 Most Expensive Funko Pops!
Here are the 15 most expensive Funko Pops! in the world right now.
Make Your Money Work for You
1. Clockwork Orange (Glow in the Dark) – $13,400
This Funko Pop vinyl art toy comes in a window display box. It was sold on eBay for over $13,000 in 2016 and 2017. The protagonist and narrator of the film "A Clockwork Orange," Alex DeLarge, came up with this Funko Pop!
Alex from the Stanley Kubrick movie isn't clutching a cane in this glow-in-the-dark version, which sets him apart from the others. With an estimated price tag of $13,400, Alex DeLarge Clockwork Orange is the most expensive Funko Pop Vinyl in the world.
2. Freddy Funko/Count Chocula (Glow in the Dark) – $10,000
The Count Chocula (Glow in the Dark) is recognized as the second-most pricey Freddy Funko. This Funko Pop!, which was introduced in 2011, quickly became a well-known cereal pop.
Also, unlike the other two variants made for this, the glow-in-the-dark substance used to give him a milky-white; however, this one looks quite different from the actual Count Chocula. Currently, this collectible's estimated price is $10,000.
Make Your Money Work for You
3. Freddy Funko (Bloody)/Jaime Lannister – $9,980
Compared to the other types of Funko Pops! listed, this one is unusual since it wasn't convenient for purchase. Funko produced 12 commons and 12 glow-in-the-dark versions of these Freddy Funko Jaime Lannister Pops! in 2013. Its current estimated price is $9,980.
4. Clockwork Orange – $8,190
Clockwork Orange is exorbitantly priced and will fetch you quite a few gollies for the milk bar. It's based on Kubrick's depiction of Alex DeLarge, the terrifying young man dressed in white with a penchant for ultraviolence.
The glow-in-the-dark version of this Funko is the most sought-after, but the normal Alex will still fetch a high price. The value of this pop is around $8,190.
5. Freddy Funko (Glow in the Dark)/Deathstroke – $7,690
This Funko Pop! of fan-favorite DC villain Deathstroke is rare, with only 24 copies made. It was exclusive to San Diego Comic-Con 2019.
Make Your Money Work for You
This Funko Pop! represents the Deathstroke character. Although it was released in 2015, its price now stands at $7,690.
6. Freddy Funko (Red Hair)/Boba Fett – $7,630
Freddy Funko, also known as the red hair, is no stranger to nerdiness, having dressed up as the famed Star Wars bounty hunter Boba Fett for a particular release at San Diego Comic-Con in 2014.
Collectors may have to compete in a few hundred pod races to get enough money to buy this Funko Pop! The red-haired variant of this Funko Pop! is rare, costing $7,630.
7. Stan Lee (Superhero) (Red Metallic) – $7,570
The sole genuine individual on this list could not have been a more deserved recipient of such a hefty sum. Only a few lucky collectors got their hands on this Metallic Stan Lee in a red superhero outfit, offered exclusively at LA Comic-Con.
Only 12 units of the Superhero Stan Lee Red Metallic were ever released since its launch. Its current estimated price is $7,570.
8. Freddy Funko as Venom – $7,170
This item was released as a 2019 Comic-Con exclusive. In the same year, it was also one of the items you could get in the 2019 Funko event, Funko Freaky Tiki Fridays.
Funko created only 24 of these grails, and finding one is tough. Buying one of these would set you back about $7,170.
9. Freddy Funko (Glow In The Dark)/Franken Berry – $6,400
Another highly sought-after cereal character is the Freddy Funko glow-in-the-dark variation of Frankenberry, which sells for a hefty sum. Collectors seem to be eager to obtain the entire set of cereal mascot glow-in-the-dark Funko Pops!
This version of Frankenberry, which debuted at the 2011 San Diego Comic-Con, sells at $6,400.
10. Holographic Darth Maul – $6,390
The holographic Darth Maul Funko Pop! is part of the Star Wars Pop! line and is based on the Star Wars Darth Maul character.
This piece was only available at the 2012 San Diego Comic-Con, and it was limited to 480 copies. Over the years, sales have been steady and it has an estimated price of $6,390.
11. Dumbo (Clown) – $6,160
This Dumbo variation of the elephant in clown makeup debuted at the San Diego Comic-Con in 2013. It quickly became one of Funko's most in-demand items.
To pay for this pricey piece, a collector may need to pay out $6,160, but maybe all of this valuable attention will help Dumbo overcome his lack of self-confidence.
12. Ken Griffey Jr. (Gold) – $5,790
This Funko Pop! of baseball hall-of-famer Ken Griffey Jr. is a rare pop for any Funko fan, with only 24 pieces in circulation.
Like previous MLB tournaments, this will most likely be one of three versions. Ken Griffey Jr. gold version would set you back about $5,790.
13. Freddy Funko/Buzz Light-Year (Glow In The Dark) – $5,680
This glow-in-the-dark Freddy Funko version of the renowned leader of Star Command, Buzz Light-Year, sells for infinity and beyond.
Collectors may sleep well knowing that, if they wake up in the middle of the night, their cosmic hero will be looking over them after they've paid an average price of $5,680.
14. Freddy Funko/Flying Monkey (Metallic) – $5,650
This Funko Pop! of Freddy Funko as a flying monkey from "The Wizard of Oz" is scarce, with only 12 copies ever made. It was released exclusively at San Diego Comic-Con in 2011.
The current estimated price of this piece is USD 5,650.
15. Boo Berry (Glow In The Dark) – $5,570
If you like glow-in-the-dark Funko Pops, the Boo Berry Funko should be just up your alley. Only 24 were created during the 2011 San Diego Comic-Con, making it quite valuable.
Its current estimated price is $5,570.
Takeaway

Collectors often buy Funko Pops! with the hope of a price increase. But be deliberate about the ones you buy to resell — some collectibles have a lot of hype but end up worthless. As with any investment, make sure you know your market before you put too much money down.
Our in-house research team and on-site financial experts work together to create content that's accurate, impartial, and up to date. We fact-check every single statistic, quote and fact using trusted primary resources to make sure the information we provide is correct. You can learn more about GOBankingRates' processes and standards in our editorial policy.