8 Must Buys at Costco Every Summer, According to Experts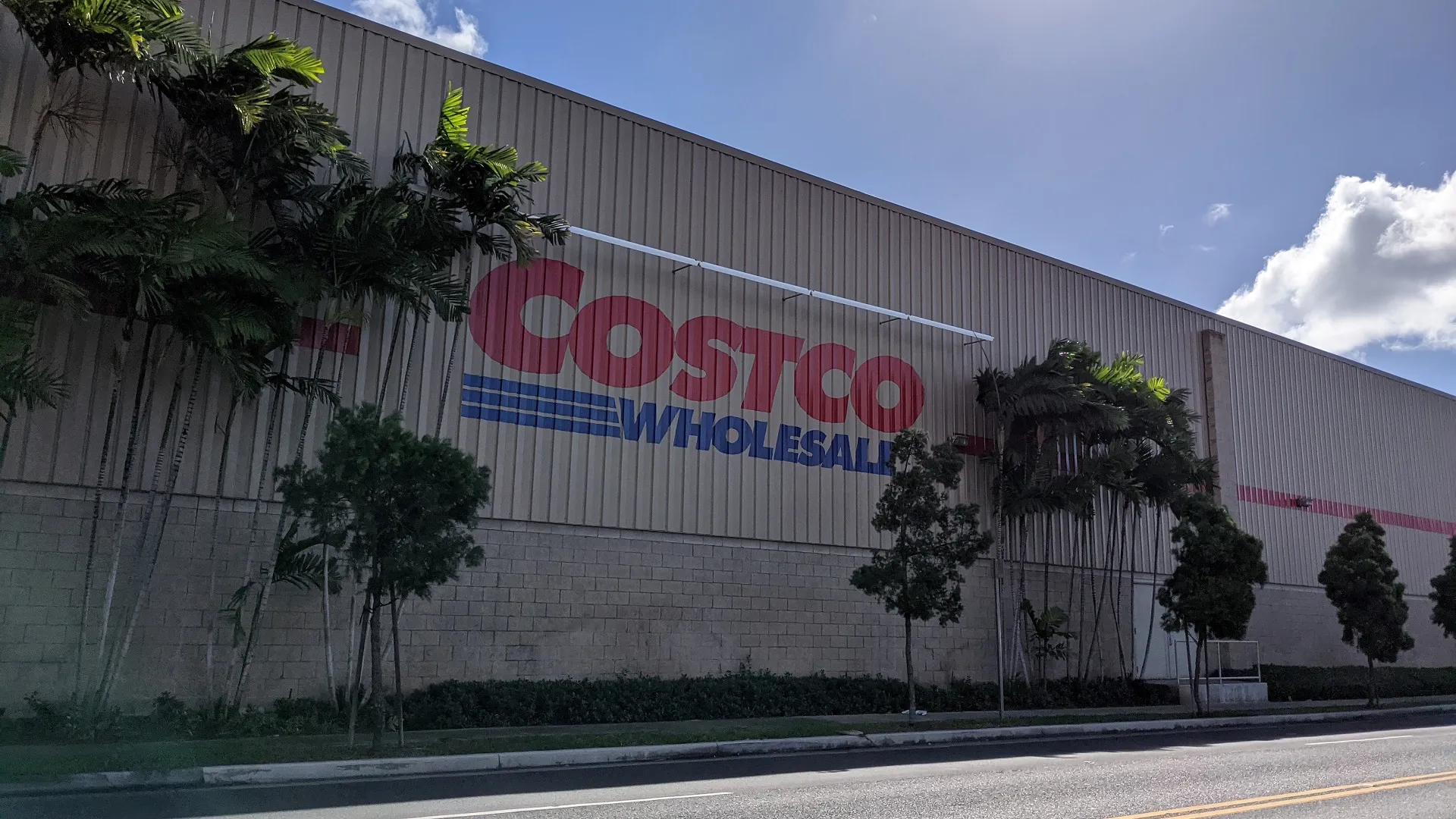 The winter holidays might be Costco's busy season, but the warehouse club's most die-hard followers know that the other end of the calendar is when it's most important to have a membership card.
Whether you serve it at a party, wear it to a festival, drink it at a picnic or anything in between, you can find this summer's and every summer's must-buy items in the massive aisles of Costco.
Keep reading to learn about the Costco buys you must make room for in your budget at all costs when the weather gets hot.  
Country Time Lemonade Mix
If an ice-cold pitcher of lemonade comes to mind first when someone asks what summer means to you, then Costco has you covered.
"This is a quintessential mix for summertime and it's a great price anyway," said Julie Ramhold, consumer analyst with DealNews.com. "About $10.99 online for 82.5 ounces — but it also goes on sale during the summer, so you can save a couple of bucks if not more."
Pendleton Packable Blanket
When the weather beckons you outside, remember that no matter how beautiful the weather or picturesque the setting, sitting on the ground gets old fast.
"Summertime calls for spending time outdoors, and this packable blanket is an affordable accessory to keep on hand," said Ramhold. "It has a water-resistant shell, plus it's lightweight and machine washable, so whether you're headed to the beach or for a picnic in your backyard, this blanket has you covered. It's around $30, though it's on sale for around $23 right now."
Make Your Money Work for You
Liquid IV Hydration Multiplier
No matter what you do this summer, the hot-weather activity that makes all other hot-weather activities possible is staying hydrated.
"Whether you believe the claims about it multiplying the amount of water you take in, these flavor enhancers are pretty tasty, and that will at least help you drink more water overall," said Ramhold.
"Whether you're worried about staying hydrated because of outdoor activities and hot temperatures, or you're trying to recover from a backyard bbq with one too many margaritas, this is a good item to keep in your pantry all summer long."
Liquid IV Hydration Multiplier packs are currently $29.99 for 30 serving sticks.
Kirkland Signature Drumsticks
Jeremy Grant is the founder of Knocked-up Money, a budgeting blog for parents and parents-to-be — and he's also an avid Costco fan.
"My daughter and I love Costco," he said. "We're there at least once per week."
His go-to summer grab at his favorite warehouse club is all about the barbecue.
"I highly recommend purchasing organic raw chicken drumsticks by Kirkland Signature, available for $1.99 per pound," he said. "Organic drumsticks are the perfect summer food. They're healthy and fun for the whole family to eat.
"To compare, the same item goes for roughly $4.99 per pound at Whole Foods," he continued, "meaning that you can save 60% per pound by purchasing at Costco."
You can do even better with non-organic Kirkland drumsticks, which are available for $9.84 for eight pounds, or $1.23 per pound.
Traeger Grills and Smokers
As the CEO and editor of GadgetReview, Rex Freiberger analyzes products and their prices for a living, including grills and smokers. Many of the products from his favorite brand are Costco exclusives. 
"If you are someone who likes to grill during the summer, and you've been wanting to get a Traeger, Costco is the place to get one," Freiberger said. "They consistently have the best deals on Traegers, so you can get a great model for an even better price. They have all the accessories you'd need too, like pellets, grill covers, and cleaning solutions."
Aqua Pool Floats
Amy Weirick's experience as the president of the travel, hospitality, spirits and lifestyle PR firm, Weirick Communications, keeps her returning to the same place for fun but affordable summer sundries — especially where water is involved.
"I am a massive Costco fan and have shopped there at least weekly since they opened," she said. "My must-have for summer is the Aqua brand pool float. They last forever and are very comfortable. As soon as we see them in the store, we stock up on a couple."
The 70-inch model supports 300 pounds and sells for $42.99.
Make Your Money Work for You
Kirkland Signature Pesto
Kirkland Signature imported basil pesto is $11.99 for a 22-ounce jar — and it's one of Weirick's must-buy summer staples.
"It's fabulous in summer salads and adds zip to sandwiches," she said. "Mix it with diced fresh Costco mozzarella and cherry tomatoes. Our favorite sandwich is Costco wraps with sliced tomato, prosciutto, lettuce, mayo and the pesto — all from Costco."
Dresses and Skirts
Finally, there are the things not that you eat, drink or float on, but that you wear. 
"Their summer dresses and skorts for ladies are awesome," said Weirick. "They're a great fit, stylish and are a very good price. I am wearing my favorite — a blue and white floral skort from SC & Co — right now."
That specific piece is $17.99, but options start under $10.
More From GOBankingRates