Need a Last-Minute Gift? 20 Things You Can Buy at Walgreens or CVS

7 min Read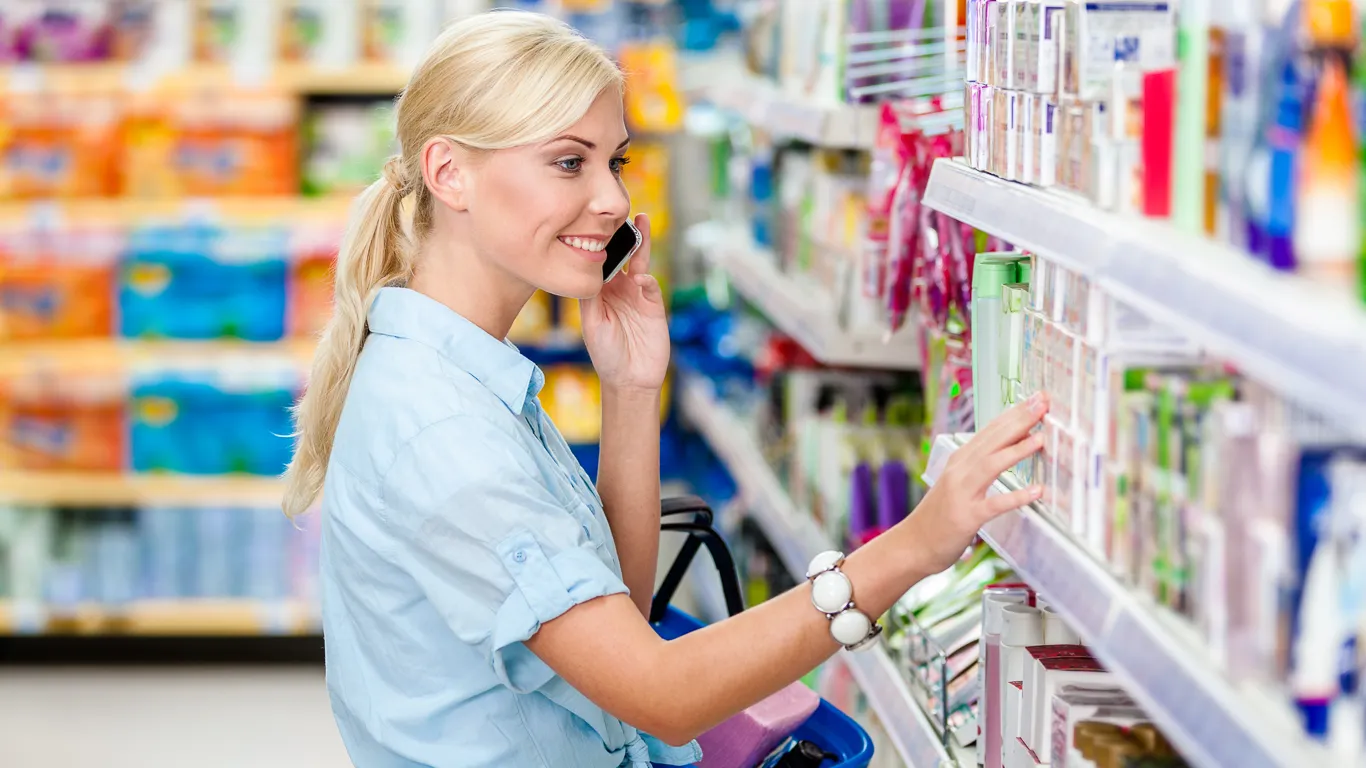 Whether you've been procrastinating on buying presents or haven't had the courage to combat crowds at the mall, a trip to your local drugstore or big-box retailer could be all it takes to knock out some serious shopping. From plush toys to beauty gift sets, here's a roundup of affordable last-minute gift ideas that'll put a smile on anyone's face.
Make Your Money Work for You
Fitness Tracker
For the fitness junkie in your life — or the friend who's been asking you to help motivate them — a fitness tracker is the perfect present. You don't need to splurge for a name-brand version when Walgreens is currently offering their own fitness tracker for $49.99 (on sale from $79.99).
Nail Polish
Whether you're looking for a little stocking stuffer or something a little more substantial, the nail polish aisle at your local drugstore is a great place to start. At Walgreens, for example, you can find tons of nail polish for under $3. And for the more substantial present, try a gel nail polish starter kit for prices averaging around $30.
23andMe Personal Genetic Service
For the ever-curious recipient on your list, try offering them some cool, scientific insights into their life. 23andMe kits — which let you discover your ancestry, genetic traits and other info — are available at CVS for $29.99. You could then offer to pay the lab testing fees for whomever you're buying this for.
Be Prepared (Even for Your Scorpio Mother-in-Law): The Ultimate Gift Guide for Every Zodiac Sign
Neck and Shoulder Massager
There's no denying that the holiday season is stressful. And if you're feeling overwhelmed this time of year, you can be certain someone else you know is, too. Help them relieve some of their stress with one of the best Walgreens gifts: a neck and shoulder massager for under $30.
More Easy Gift Options: Great Deals on Last-Minute National Boss's Day Gifts
Photo and Frame
Walgreens, CVS and other drugstores offer photo-printing services all year long. If you have a good photo in mind, order a print online and pick it up the same day. And during your visit to the store, pick out a frame in which to house the photo. CVS, for example, offers frames starting at $1.99, so you can give a sentimental gift without breaking your holiday budget.
More Gift Ideas: The Best Last-Minute Gifts at IKEA for Under $20
Make Your Money Work for You
Gift Mug
Whether he's a Starbucks fan or coffee aficionado, a gift mug loaded with goodies is a great treat for the holidays. Walgreens offers a variety of Starbucks mug gift sets in stores. Find one filled with coffee or hot chocolate to add some warmth to someone's day. If you want a little more say in the gift, pick out a mug or insulated tumbler and present it alongside a gift card or your friend's favorite coffee blend.
Fragrance Gift Set
If you know a friend's favorite fragrance, or have a good idea of scents they like, pick up a gift set that includes a miniature version of their favorite cologne or perfume and lotions. You can find a large selection of popular fragrances for men and women at CVS for around $20, like the Britney Spears Fantasy Gift Set and Nautica Voyage Eau de Toilette.
Bath Gift Set
A bath gift set with an assortment of body lotions, body washes and scrubs can be an exciting gift. After all, who doesn't enjoy a little pampering from time to time? CVS offers a Vitabath three-piece set with a moisturizing lotion, bath gel and sponge for $14.99 (currently on sale from the regular price of $19.99).
Visa Gift Card
When in doubt, go with a gift card you can slip into a holiday card. A handwritten note and a Visa gift card is a simple way to show your appreciation and ensure that whomever you're buying for loves their gift. Be warned, though: Many Visa Gift Cards come with an additional purchase fee for the buyer.
Plush Robe Spa Set
If you can't afford to gift a spa day, a plush robe is a great alternative. The Restor Style 3-Piece Ultra-Soft Spa Set is just $19.99 at CVS. The set includes an eye mask, super-soft full-length plush robe and shower sponge. Throw in some homemade soaps, candles and other bath items for a deluxe spa experience.
Make Your Money Work for You
Box of Chocolates
Any chocoholics on your gift list will appreciate a box of chocolates — especially if it's the gourmet variety that isn't always available during other times of the year. Walgreens offers assorted chocolates from Lindt, Godiva and more, but this type of gift is so common you can find it just about anywhere. If you want to spice it up, get them snacks they can pair with their sweet tooth for a more rounded cocoa fix.
Party Music
Everyone loves a good party and if you're trying to find a gift for parents who love to throw get-togethers, giving them a CD loaded with popular tracks or seasonal tunes will take some of the stress of planning a party off their shoulders. Walmart has great deals and a wide selection of CDs to choose from. Although your local drugstore will have a more limited selection, you'll likely find holiday-themed collections to choose from for under $15. You could also opt for a $15 iTunes gift card, which you can buy just about anywhere.
Yoga Mat
Breathe in. Now breathe out. Sometimes, the simplest gifts are the best ones. A yoga mat is a must-have for anyone looking to get back into shape, stretch more or meditate and relieve stress. Best of all, many cost just under $20 and come in a variety of colors.
Bluetooth Headset
If you have a friend who talks on the phone as they are driving, a hands-free headset is a practical gift. Give the gift of safer driving with a Bluetooth-enabled headset at Walgreens, Target, Rite Aid and other popular retailers.
Got Relatives Across the Country? 7 Best Delivery Services for Last-Minute Christmas Gifts
Toy Cars
For kids, you can't go wrong with Hot Wheels. With Disney- or superhero-themed designs and classics like toy monster trucks, you can score great gifts in the toy aisle. Best of all, you can purchase an assortment of toys for a holiday grab bag.
Make Your Money Work for You
Stuffed Animals
Youngsters can look forward to nap time with the comfort of stuffed animals. One of the easiest and coziest Christmas gifts, stuffed animals are easy to find in all sizes at your local drugstore. Walgreens offers a great selection of Beanie Babies, Disney stuffed animals and other kid-favorites like Peppa Pig.
Give the Gift of Disney: The Best Gifts for the Disney Fanatic in Your Life
Neck Wrap
After a long day at the office, a hot or cold neck wrap is just what you need to relax. Sold at Target for around $15, and likely available at your local drugstore at a similar cost, a neck wrap is a great gift to help a family member relax during the holidays.
Portable Speaker
Whether on a hike, at the beach or in the garage, a portable speaker system keeps the music playing. CVS offers a variety of Bluetooth-capable speakers, starting at $9.99. Find the perfect one in black, white, pink, blue and more.
Makeup Gift Sets
Go glam this winter with a holiday-themed makeup set. Many brands put together limited edition products and gift sets with makeup just in time for Christmas. The Maybelline ColorSensational Holiday Lip Vault comes with 20 matte liquid shades in highly pigmented, creamy formulas. It's sure to impress the makeup guru in your life.
Garden Kit
If you have a few green thumbs on your gift list, an indoor gardening kit is a cute idea for home or office. The Chia Herb Garden Growing Kit is only $15.99 (currently on sale for $10.09) at Walgreens and comes with everything you need to grow fresh herbs. Another option: a Chia Pet Groot that's sure to put a smile on the face of anyone who loved Guardians of the Galaxy.
More Last-Minute Gift Ideas: 15 Things You Can Find Around the House
About the Author