7 Stores You Should Never Enter Without a Shopping List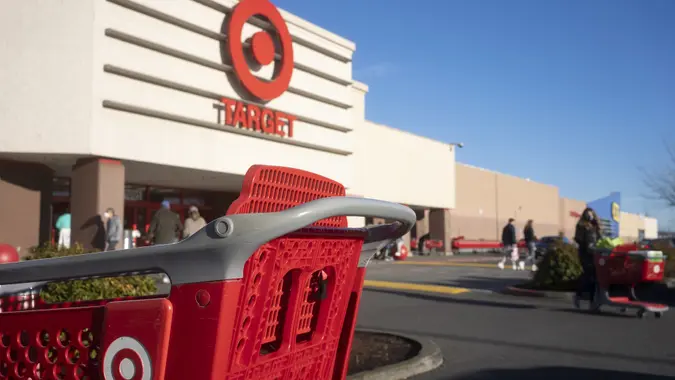 hapabapa / iStock.com
Have you ever gone shopping and wound up spending a heck of a lot more money than you intended, with purchases that weren't even on your radar before you left? You're in good company, especially in certain stores that are notorious for subtly manipulating customers to buy more than they meant to through techniques ranging from strategic store layouts and merchandising, to bright lights and cheerful colors.
We recommend that the next time you go shopping at any of the following seven stores, you bring a list and stick to it — and maybe set amount of cash, too.
Bed Bath & Beyond
Bed Bath and Beyond is working on you before you even get in the store, said Gary Grewal, certified financial planner and blogger about consumerism on his site FinancialFives.com. "They  have a unique tactic of sending a large, standout coupon card for 20% off, which brings you into the store."
Getting you there is more than half the battle. Then all those shiny, new kitchen gadgets, colorful comforters and other home goods work their magic on your pocketbook.
Costco
Costco has the long been a leader in creating an enjoyable customer experience — from their free samples and demonstration tables, to incredible prices, it's hard not to leave Costco without spending a mint.
Make Your Money Work for You
What's more, said Scott Alan Turner, a financial planner and consumer advocate with Rock Star Financial, "The store layouts in general are designed to increase consumer spending. The ends of the aisles are loaded with things that people didn't even know they needed — batteries, tasty snacks, seasonal items and drinks that are on sale."
They take this up a notch seasonally, he added. "Just walk in Costco in January and you're surrounded with the latest in weight loss fads, vitamins and workout gear to jump-start that New Year's resolution. In February you might just need a gallon of milk but you can count on all kinds of Valentine's junk and overpriced chocolate and stuffed bears."
Though you are getting good value at Costco, Grewal added that the big box chain "uses strategies such as free samples, a mailed coupon book, roadshows and the sunk cost idea of paying for a membership to get your money's worth."
Michaels
Even if you're not a hardcore crafter, you may be hard-pressed not to spend more than you bargained for at this big box craft store. This may be in part because Michaels is the biggest craft store of its kind, according to Money Inc, and it sells a lot more than just straight craft supplies, including games, toys, party supplies and a lot more.
Make Your Money Work for You
Sam's Club
Another store that sells in bulk and seems to always be offering a bargain is Sam's Club, said Michael Williamson, marketer for Hoist, a company that helps aspiring business owners get started.
"Never enter Sam's Club without a clear idea what you're looking for and a cap of total spending in mind," he urged. "While Sam's Club bulk bargains can be alluring, they also can be deceptive in how much you're actually saving. Are 48 bags of Hamptons In-Shell Peanuts for $13.98 actually a good deal? Do you really need 48 bags of peanuts?"
Target
When it comes to stores notorious for getting you to spend money, Target is the clear winner, even earning its own name, "The Target Effect," according to Business Insider. Grewal pointed out that Target has gained attention for people making reels on social media about intending to just buy toilet paper and spending $200 on impulse purchases instead.
"These stores do a good job of leveraging endcaps to showcase colorful new items and appeal to that sense of treating yourself. They also use creative slogans, like 'Target Run and Done' to encourage you to over-shop there so you don't need to shop somewhere else."
Trader Joe's
Then there's Trader Joe's, "a beloved specialty grocer," Grewal said. He said the store's "Fearless Flyer" publication gets people excited about new products, and they know how to display them, too.
Additionally, there are their seasonal items that you just have to try either because they're just so tasty … or so weird. Pumpkin yogurt anyone? Mango ice cream?
Make Your Money Work for You
"They also go all-in on seasonal items ahead of schedule, to cater to customers who are ready to experience pumpkin-everything, for example," Grewal said. "They do a nice job of artfully setting up displays at the beginning of your shopping journey to buy some desserts or snacks that may be there for a limited time only."
Walmart
Walmart made viral news recently, according to consumer analyst Julie Ramhold with DealNews.com, when a TikTok user showed how items are strategically rearranged overnight.
"It may seem innocuous but it's been suggested that grocery stores as well as big-box stores will rearrange things to force customers to have to browse. In turn, that ends up encouraging customers to spend more than they intended because they have to walk past more items in an effort to find what they're looking for."
Ramhold added, "By stringently sticking to your list at Walmart, you ensure that no matter how the layout has changed, you still only buy what you need, helping you to save money by allowing you to stick to your budget."
Final Thought: Be Wary of Promotions
Don't forget that all of these stores are constantly trying to think several steps ahead of consumers. Eril Eti, founder of Shopfood.com and an expert in the consumer goods industry, reminds you that promotions can be enticing … at a cost.
"These promotions can be offered in off-shelf displays like pallets, endcaps, clip strips, over the counter displays, and they are strategically placed in locations where there is high foot traffic and purchase intent." While some of these promotions can offer good deals, Eti warned they are not always worth spending the extra money on.
Make Your Money Work for You
"Consumers should always pay attention to the unit price and compare promotional and regular prices to ensure it's worth spending the money they didn't intend to. Having a shopping list and sticking to it helps stay on budget and avoid unnecessary purchases."
When all else fails, shop online!
More From GOBankingRates