Top 8 Summer Sales on Amazon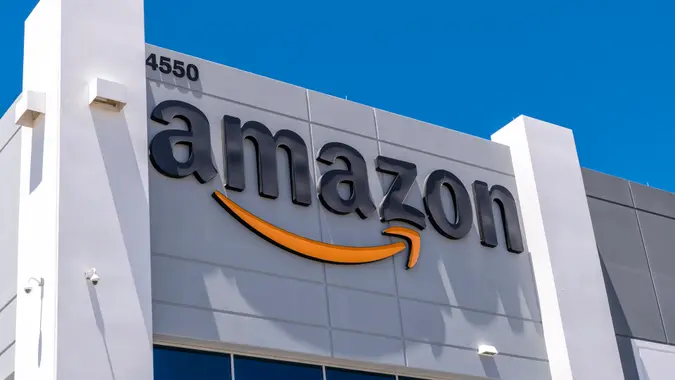 4kodiak / Getty Images
Amazon is a winner when it comes to convenience. You can search thousands of products, order the item in a couple of clicks with the "Buy Now" button and have it delivered in a couple of days (or sometimes less) if you're an Amazon Prime member. And when you find a great deal at the online retailer on top of the convenience, it's pretty much unbeatable.
Cash App Borrow: How To Borrow Money on Cash App
Related: 10 Things You Should Always Buy at Walmart
Now that summer is here, it's time to stock up on the items you need to help carry you through the season. From bug zappers to water toys, here are some of the top summer sales on Amazon. 
Bug Zapper
Sale Price: $132.49
This extra-large bug zapper by DynaTrap offers up to one acre of protection from mosquitos, flies, wasps, gnats and other flying insects, and at around $132, it's a great deal. If you go to the DynaTrap website, you'll pay at least $179.99 for this model.
Make Your Money Work for You
The unit uses no pesticides or chemicals and requires a 110-volt outlet for operation. According to the product description, the unit will need to operate for three weeks to see an impact on mosquitoes and six weeks to break the insect's breeding cycle.
20-Piece Stainless Steel Grill Set
Sale Price: $35.99
It's barbecue season, and summer also means Father's Day. A perfect gift for the dad who likes to grill is a durable stainless steel grill set. You can save 22% on this 20-piece stainless steel grill set that features an aluminum carrying case, which comes in handy for those who want to take it camping.
The set includes many useful items, including tongs, a spatula, a fork, skewers, a meat thermometer and a cleaning brush. You can also save an additional 10% if you apply the available coupon.
'Live Richer' Podcast: How To Get Free Rent and Retire Early
Six-Person Tent
Sale Price: $118.99
Speaking of camping, you can save 30%, or $51, on this six-person tent that will fit six sleeping bags or one queen-size air mattress. The best part is that the tent is designed for two people to be able to set it up within 5 minutes, so you can spend less time preparing your campsite and more time actually enjoying the great outdoors.
Make Your Money Work for You
Twin-Size Camping Air Mattress
Sale Price: $59.99
If you're in need of a twin-size mattress for camping or to accommodate extra guests in your home this summer, you can save 25% off this luxury model, which features an internal support structure that makes it feel more like a regular bed than a squishy pillow of air.
The mattress comes with both an integrated foot pump and a rechargeable air pump for your convenience. If you're in need of a larger air mattress, you can also order a queen model for 20% off or $79.99.
Oversized Folding Rocking Camping Chair
Sale Price: $83.99
Camping chairs that rock are some of the more expensive options. With this sale, however, you can save 36% off the retail price of $129.99. This chair, which can support up to 300 pounds, features a high, padded back, wider-than-average seat and sturdy armrests.
Plus, its folding design will allow you to pack it into its carry bag and easily tote it wherever you need a comfortable place to sit and rock.
4-Pack of Oversized Cotton Velour Beach Towels
Sale Price: $24.99
Make Your Money Work for You
Beach towels get left behind, misplaced or simply wear out. If it's time to replace yours, you can get a great deal on a four-pack of 32″ X 62″ plush striped towels for almost 30% off.
Colors include red and white, blue and white, turquoise and white and multicolor stripes.
Tankini Swimsuits for Women
Sale Price: $19.99 and up
A tankini is a more modest swimsuit option when you don't want to wear a bikini but still prefer a two-piece. This particular brand has 38 different color options, some of which are on sale for as little as $19.99.
To find the best deal, you'll have to look for your size and see what's available. If you order one of these suits and it's not what you expected, you can return it within 30 days of receipt.
Splash Pad for Toddlers
Sale Price: $15.99
Hot summer days are the perfect time to play in the water, especially for active little ones. Save 24% or $5, plus an extra 5% when you order this large 68-inch splash pad decorated with a dinosaur pattern.
The splash pad features an air ring, which, when inflated, directs the spraying water inward toward the splash pad surface. Additionally, water collects in the bottom of the splash pad, forming a shallow pool that children can splash in or sit in. You can adjust the height of the water spray by turning your outdoor water faucet up or down.
More From GOBankingRates
Make Your Money Work for You