Best Budget-Friendly Vacations for Outdoors Lovers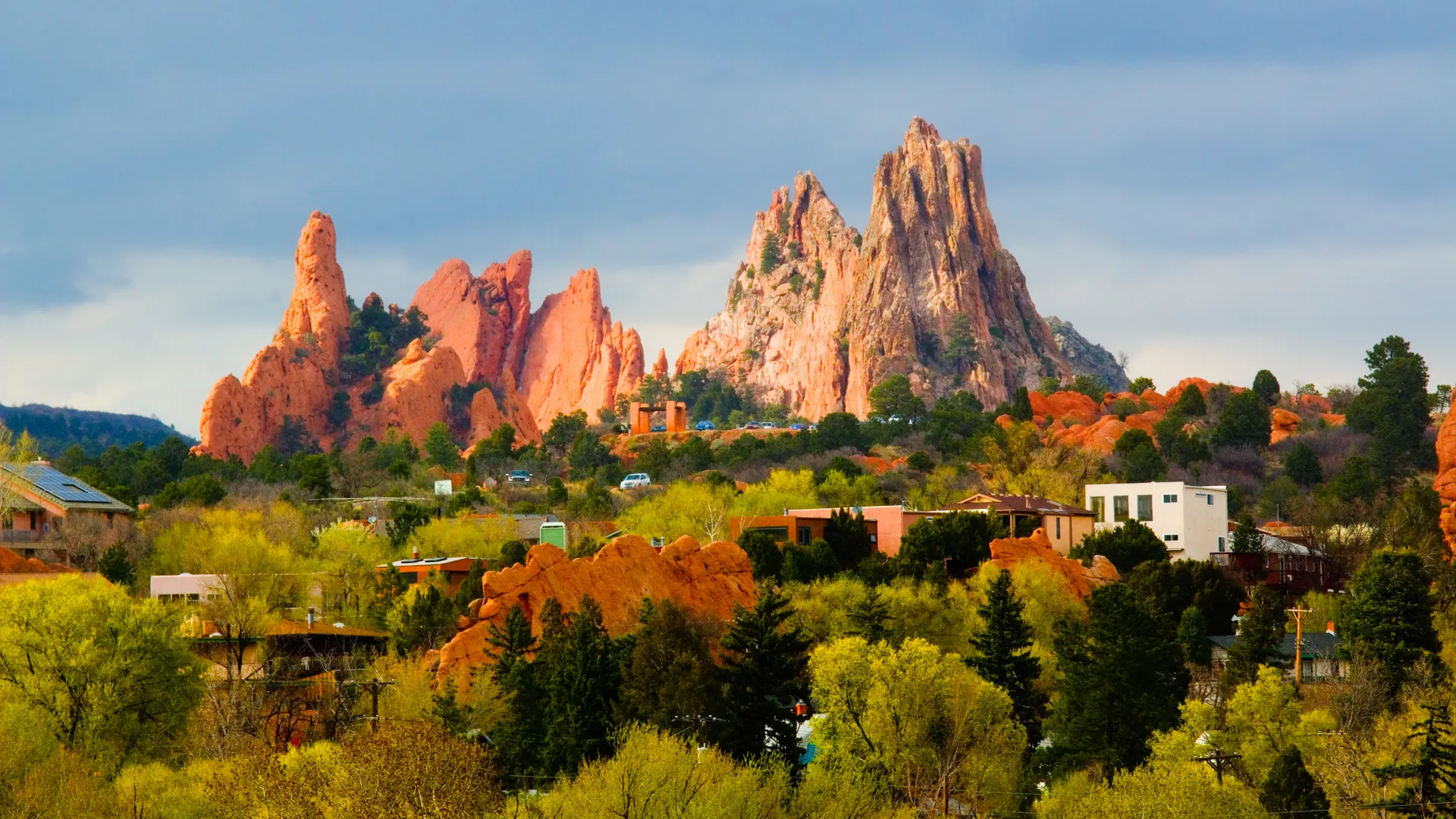 Make Your Money Work for You
Stowe, Vermont
Stowe, Vermont, which is located among the state's Green Mountains, is a popular East Coast skiing destination in the wintertime. However, there's plenty to do there in the warmer months, too — and you can save on airfare and accommodations. Hiking, fishing, mountain biking, road biking, paddling, ziplining and golf are all activities you can enjoy.
Nightly accommodations are as low as $114 per night, which would cost $897 for a family of four for seven nights. Within the town of Stowe, you can find restaurant fare starting at $6.99 for kid's meals and sandwiches that run in the $10-$14 range at a local deli. Plan to spend a minimum of $100-$120 for food each day if you do it on the cheap. Excluding airfare and the cost of activities, plan to spend at least $1,737 for food and lodging for a seven-night vacation to Stowe  for a family of four.
Helpful: Where To Skimp and Where To Splurge on Your Vacation
Disney's Fort Wilderness Campground
Jaimie Michaels, the editor of MagicGuides, recommends staying at Disney's Fort Wilderness Campground for a budget-related outdoors vacation.
"Each campsite comes with water, electricity, charcoal grill, a paved driveway and a picnic table," Michaels said. "The Hoop Dee Doo Musical Revue is a must if you stay at Fort Wilderness. If you like clapping, singing, and down-home Southern eatin', then this is the dinner show for you.

"And if you like outdoor activities, then Fort Wilderness is also a must. There's recreation galore at this campground! The property has two pools, which are nice, but they do get a little crowded I've found. Unlike most Disney resorts, Fort Wilderness is not overly themed. It does have a secluded (wilderness) feel which is totally unique at Disney. If you are outdoorsy and don't need to be constantly reminded you're inside Disney World Resort, then this is probably an advantage.
"At no other Disney resort can you wander nature trails, go on an endless bike ride, rent a golf cart, ride horses or check out the wildlife quite like you can here. You can also rent a boat, which can be a fun experience for everyone in the family.
"Another advantage to staying at Fort Wilderness is the fact that you can bring your dog! And you can view the nightly Magic Kingdom fireworks right from the beach at the campground."
A five-night stay in July at a Preferred Campsite for two adults and two children with tickets for one theme park per day, per person is $2,813. 22. Bonus: By choosing to camp, you can cook your own food and save money.
Find Out: How To Save Money on Rental Cars for Your Upcoming Trip
Make Your Money Work for You
Williamsburg, Virginia
Williamsburg, Virginia, which is famous for being the home of so much U.S. history, has plenty of outdoor activities for a budget-friendly vacation, including biking, boating, fishing, canoeing, kayaking, horseback riding, golfing, hiking and outdoor historical tours for those who are history buffs. Lodging starts around $117 for a family of four for seven nights, equaling $911. You can find dine-in meals for $8-$10 for lunch for adults and $3.95-$5.25 for children, equaling up to $31 before drinks and gratuities. Dinner selections start around $14.50 at moderately priced restaurants, which could add up to $58 for four people before drinks and gratuities. Budget $110 and up per day for food. For a vacation to Williamsburg for a family of four for seven nights, plan to spend around $1,681 for food and lodging plus airfare and whatever activity costs you incur.
Take Advantage: 35 Things Your Hotel Will Give You for Free
Visit a National Park
Kyle Kroeger, owner of travel blog Via Travelers, recommends visiting one of the U.S. National Parks as a budget-friendly vacation. He's already visited five national parks this year with plans to visit another. 
 "Several great options are Grand Canyon National Park (flights are very affordable to the Phoenix area), Yellowstone (Bozeman, Montana flights recently went on sale) and even the several national parks surrounding Las Vegas (Zion National Park, Bryce Canyon and Grand Canyon)," Kroeger said. "These are great for budget-conscious travelers as each park offers a variety of ways to monitor your budget depending on your travel preferences. For example, you can camp which is very affordable or there are usually several budget-friendly hotels and B&Bs in the nearby towns of each national park.
"At a National Park, there are so many outdoor activities that you can do. The options are endless, but the obvious one is hiking. Then, beyond hiking you can kayak, canoe, rent 4-wheelers, go stargazing, learn about the history on a tour and so much more. There really is no shortage of activities at any national park.
"You should expect to pay about $100 per night in lodging (on average) and about $50 per day on food. Excluding flights, you can spend about $400-$500 for a three- to four-day stay. If you camped, you really only need to pay for your upfront permit, pass and food, which would dramatically cut the cost. To make it even more affordable, find the nearest national park to your home and make it into a road trip."
If You're Flying: 40 Pandemic Airport Secrets Only Insiders Know
Make Your Money Work for You
Colorado Springs, Colorado
If a mountain getaway is what you're looking for, Colorado Springs, Colorado, is the perfect destination for a budget-friendly outdoor vacation. Hiking, fishing and Pike's Peak are among the available activities. You'll pay as little as $948 for lodging for a week at a hotel with breakfast included. Plenty of cheap eateries are available in Colorado Springs. Expect to pay between $9-$12 per lunch meal before drinks and gratuity, which equals up to $48 for a family of four. For cheap sit-down dinner fare, prices are a bit higher — from $11-$18 — before drinks and gratuity, which could equal as much as $72 for a family of four. Plan to spend around $150 a day for food, even with the free breakfast. Excluding airfare and any activity costs, a one-week vacation to Colorado Springs for a family of four will cost you around $1,993.
Flying vs. Driving: Which Is More Cost Effective for Travel This Year?
Mammoth Lakes, California
Zander Buteux, growth lead at VacationRenter, recommends Mammoth Lakes, California, as a great budget-friendly outdoor destination. 
"It's a growing ski-resort city, yet the summer is the best time to visit since it's quieter and less crowded between the months of June to September," Buteux said. "With access to many alpine lakes, reservoirs, and creeks, Mammoth Lakes offers some of the best fishing and swimming in the state of California. You will also find biking and hiking trails, golf courses and amazing scenery. This area also offers mountaineering and rock climbing. In addition, Mammoth Lakes is known for its outdoor restaurants where you can eat while enjoying the stunning views.
"Some notable places to check out include June Lake, Rock Creek Lake, Convict Lake (which has its own campground), Devils Postpile National Monument, Inyo Craters and Mono Lake — one of the saltiest bodies of water in the world. Mammoth Lakes is also home to the 101-foot Rainbow Falls and is located just a 45-minute drive away from Yosemite National Park.
"One of our team members at VacationRenter recently went on a trip to Mammoth Lakes and calculated the actual cost of the entire weekend trip. We found that the total cost per person for a long weekend trip is $318.88 per person. This includes a three-night vacation rental, groceries, gas, a drive-thru meal on the way, and a dine-in meal on the way back. You can save about $50 if you don't stop for food on the road, and if you want to spend even less, you could make a campsite reservation in the area!"
Good To Know: How Much a Road Trip Mishap Will Cost You
Make Your Money Work for You
The Finger Lakes Region, New York
Book a vacation to this central region of New York and you'll enjoy 11 glacial lakes and the abundance of water-based activities they offer. If boating, fishing or water sports aren't your thing, there are plenty of scenic hiking opportunities through the area's state parks, too. And for days that you don't want to be so active, the surrounding farm and wine country is perfect for leisurely sightseeing. Lodging in The Finger Lakes area is reasonable with rooms starting at less than $100 per night. A cheaper sit-down meal for lunch can be had for $7.50 and up per person, equaling around $30 before drinks and gratuity for a family of four, while moderately priced sit-down dinner fare is more at $15-$33 per person. Plan to budget up to $175 per day for food. For a seven-day stay with lodging and food minus airfare and activities, expect to spend around $1,925 on this vacation.
Costa Rica
"Costa Rica is an ideal destination for Americans to travel to this summer," said Chris Atkins, owner of Central America Fishing. "There are nonstop flights from all over the U.S., so flight times are short, and with airlines like JetBlue, Spirit, and, of course, Southwest, it's affordable to get here.
"COVID or not, during a vacation to Costa Rica, the vast majority of time is spent outside in the open air enjoying beaches, exploring the national parks or doing adventure tours. Nature lovers can enjoy early morning birdwatching in the rainforest, kayaking through mangroves, and of course, guided tours of the various national parks. On the Pacific Coast, the peak humpback whale-viewing months are August to October. Meanwhile, on the Caribbean Coast, the best months to see green sea turtles laying their eggs are June and July, and then you can see them hatch in August and September.
"Adventure seekers can enjoy adrenaline-filled tours like Class IV-V white water rafting, waterfall rappelling, ATVs, jet skis, SCUBA and of course the famous canopy zip-line tour. The offshore and inshore fishing along the Pacific Coast offers the opportunity to catch both trophy fish like sailfish and marlin as well as edible fish to enjoy (sustainably!) for dinner like tuna and mahi.
"Costa Rica has no shortage of quality Airbnbs, private rentals and boutique hotels to choose from throughout the country. A weeklong vacation in Costa Rica with tours, transfers (or a rental car) and nice accommodations could be as little as $1,200 per person up to $2,000 per person.
"Our favorite months to visit Costa Rica are actually May through August because you get off-season rates, fewer crowds, and it's when you'll find the best deals at hotels like getting one night free after paying for three to four nights. It's called our Green Season because Rainy Season scared people away and gave a false impression of daily monsoons. A typical day in our Green Season will be hot and sunny until 2-3 p.m.; then you may get an afternoon rain for a few hours before it clears up again. It's a small price to pay to save hundreds of dollars on both airfare and accommodations."
Find Out: The Hidden Costs of Traveling To Hawaii and Other Popular Destinations During COVID-19
Make Your Money Work for You
St. Augustine, Florida
Another budget-friendly outdoors vacation destination is St. Augustine, which is perfect for history buffs. Besides various historical sites, you can partake in nighttime ghost tours, the St. Augustine Wild Reserve and the area's Atlantic Ocean beaches. Lodging starts at as little as $75 per night, which adds up to under $600 for a seven-night stay. For budget eating, you can find sit-down lunch fare for $7-$8 per meal, equaling around $32 for four before drinks and a tip. At dinnertime, expect to pay $15 and up for moderately priced fare, or at least $60 before drinks and gratuity. Budget at least $120 per day for food, and expect to spend around $1,440 total, excluding airfare and activity costs for a seven-day stay.
Worth It? The Cost To Book Last-Minute Summer Travel to Top US Destinations
The Dolomite Mountains in Northern Italy
"The Dolomite Mountains in northern Italy are a playground for outdoor enthusiasts," said Candice Criscione, founder of The Tuscan Mom. "The area is a paradise for road cycling (steep climbs and flat valleys), mountain biking, rock climbing, hiking, swimming and parasailing. Italy was closed to tourism last year and now that its borders have opened back up, Italians are welcoming guests with open arms — and excellent deals on accommodation and activities.
"For first-time visitors, I recommend taking advantage of the area's incredible network of cycling paths. You can rent all types of bicycles and use the local trains to finish when you've had enough. I recommend renting an apartment and grocery shopping for breakfast and dinner supplies. Lunches can be packed picnics or eaten at mountain huts or local restaurants.
"A budget-friendly trip to the Dolomites in Italy will cost from 800-1200€ ($951.96-$1,427.94) plus airfare. My family (2 adults, 3 kids) spends time each summer in the Dolomites. We pay €550/week ($654.47) for a two-bedroom apartment. We spend €200/week ($237.98) on groceries and occasionally eat out for about 30-50€/meal ($35.69-$59.49). We hike, play at the amazing playgrounds, swim in lakes and ride bikes (we bring our own). It's the most well-organized, budget-friendly outdoor area in Italy."
Photo Disclaimer: Please note photos are for representational purposes only.
About the Author