10 Budget Hacks for Trips to New York City

5 min Read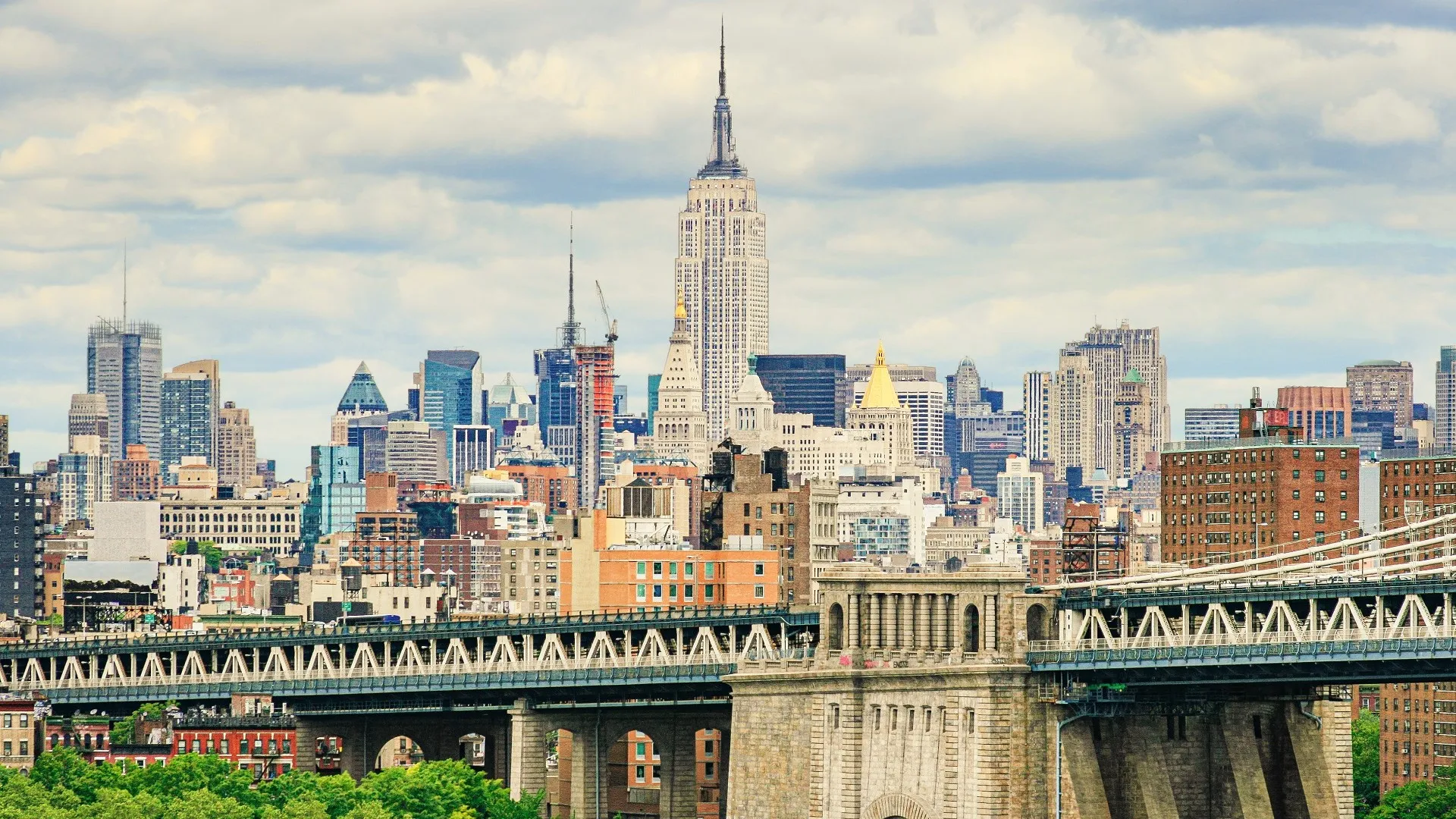 New York City is one of the most popular tourist destinations in the world, welcoming some 66.6 million visitors annually. It's no mystery why this booming hub is so seductive: it's a cultural epicenter, teeming with great food, top-notch museums, Broadway shows and so much more.
Cash App Borrow: How To Borrow Money on Cash App
See: 9 Bills You Should Never Put on Autopay 
Patronizing the Big Apple isn't cheap, though. According to Budget Your Trip, visitors should expect to spend about $238 per day while vacationing in NYC. That's an awful lot of money in a world currently steeped in inflation while trying to recover from a pandemic.
But worry not: If you're planning a trip to NYC, there are ways to trim costs. Try these 10 budget hacks that will hopefully cut that $238/day number down. 
Make Your Money Work for You
Compare Hotel Rates
"Always shop around for hotels and be open to staying in different parts of the city," said budgeting expert Andrea Woroch. "Hotel rates will jump if there is a special event or conference nearby so prices fluctuate. Sites like Hotels.com are a great place to comparison shop for cheaper accommodation." 
Know When To Visit Museums 
"To save on admission to museums, check the museum's website for free or discount days and times," Woroch said. "For example, the 9/11 Memorial Museum is free on Tuesdays from 5 to 8pm and the Museum of Modern Art (MOMA) is free on Fridays from 4 to 8pm. There are also some museums that are always free or 'pay what you wish' such as the Waterfront Museum."
Check this list before you go to plan accordingly.
POLL: Have You Skipped Any of These Essential Expenses Due to Rising Prices?
Study the Subway System
"New York City has one of the best subway systems and it's rather easy to navigate as long as you check the map to figure out which line will get you to your desired destination," Woroch said.
"Most importantly, it's one of the fastest and most affordable ways to get around the city. Opt for an unlimited ride MetroCard that gives you endless rides for the day to save more if you plan to do a lot of touring in one day. Keep in mind, up to three children under 44 inches tall ride for free when they're with a fare-paying adult," she added.
Take the Bus 
"Taking the bus is another option to help you save on transportation and the benefit of this option over the subway is that you can take in city views while driving around town," Woroch said. "You can also take a bus to and from surrounding airports into New York City, which will save you around 70% on ride shares or taxis."
Make Your Money Work for You
Take a Self-Guided Tour via an App 
"Instead of paying for a pricey tour, use an app. The GPSmyCity: Walks in 1+ Cities app offers tours in New York City with a detailed tour map, photos, background info about attractions and helps guide you via the navigation feature."
Snag Discount Broadway Tickets
"Head to the Times Square TKTS Booth to snag discount tickets to same-day Broadway shows for around 50% off," Woroch said. "You have to wait in line but this can offer tremendous savings on one of the most desired activities in New York City. The booth opens at 11am for matinee performances or 3pm for evening shows."
Travel During Off-Peak Times
"There are certain times of year when NYC is busier than ever, and Christmas is definitely one of those," said Julie Ramhold, consumer analyst with DealNews.com.
"Even if you want to see the tree at Rockefeller Center, you may want to plan accordingly to avoid peak travel time fees. By traveling right after the tree has gone up and is lit for instance, you may be able to avoid some of the higher costs that come with traveling closer to the holiday itself. Start planning your trip early and watching fees and fares months ahead of time to ensure you can jump on any low prices that present themselves as soon as possible."
Consider Train Over Plane  
"Flying is fast, but if you aren't pressed for time, you may want to consider taking a train instead," Ramhold said. "Amtrak can be a super affordable option and coach seating is ridiculously cheap depending on where you're traveling from. For instance, an October booking from Birmingham, Alabama straight to NY is as low as $134."
Consider Home-Shares
"There are definitely affordable hotels in NY if you want to go that route," Ramhold said. "But if you're open to non-traditional alternatives, consider checking into home-shares like Airbnb or Vrbo. You may end up essentially renting a single room in an apartment or even a tiny apartment in general but if you're traveling to NYC to see the city you likely won't need it for more than a place to sleep anyway."
Ramhold added that rates on home-shares can be super low. "Think $50 to $99 per night."
Make Your Money Work for You
Talk to the Locals  
"If you're looking for dining or bar options, talk to the locals," Ramhold said. "This is how you'll find the food and more that New Yorkers love that isn't geared towards tourists and comes with sky-high prices. If you're a fan of hole-in-the-wall places, this is how you find them, and the odds are good they'll provide a much more memorable experience than stopping by a place that caters to tourists and may be overrated."
More From GOBankingRates
About the Author