36 Budget-Friendly Travel Tips
Travel for less with these tricks.
Don't let a tight budget prevent you from giving into your wanderlust. Whether you want to travel around the U.S. or across the world, there are many resources, tips and tricks you can take advantage of to save on everything from transportation to activities and lodging.
Click through to find out how to travel to expensive cities on a budget.
Save Money on Lodging
Whether you want to stay at a traditional hotel or opt for a vacation rental, home exchange, campsite, hostel or housesitting opportunity, there are plenty of websites and apps available that can score you budget travel deals — with some even providing free accommodations. Click through to find out how to save on your next hotel stay.
Airbnb
Most well-known for being a go-to site for finding vacation rentals and homes around the world, Airbnb has expanded its offerings. Now you can search for experiences and restaurants at your chosen destination.
AllTheRooms
AllTheRooms bills itself as the largest accommodations search engine. The site scans deals at hotels, vacation rentals and hostels on over 400 travel sites and shows you the best prices based on your travel destination and dates.
4/42
VISITFLANDERS / Flickr.com
CampAGlam
When you're into camping but still want a luxurious experience, this site helps travelers book camping and "glamping" tents, cabins, tree houses, caravans and more.
5/42
Lil Shepherd / Flickr.com
Camp in my Garden
Camp in my Garden connects travelers with owners of private gardens to camp in. The site offers over 1,000 "micro-campsites" to choose from, with locations in every continent except Antarctica.
Couchsurfing
Four million couch surfers and 400,000 hosts use Couchsurfing.com to connect each year. The platform allows travelers to find local hosts and stay with them for free, couch included.
HomeExchange.com
With over 65,000 homes listed, this site helps connect renters and homeowners to arrange their exchange. Coordinate easily with the site's live-chat capability. Although a 12-month membership costs $150, the site states that members can save up to 58 percent on typical travel costs.
Homestay.com
As another site that connects homeowners with guests, Homestay.com allows you to get to know your prospective host family ahead of your visit through a video call or instant messaging. The site offers affordable hosted accommodations in over 160 countries.
Horizon
This app can take some of the insecurity out of staying with a stranger, as it uses Facebook to connect you through mutual friends and groups to hosts. Plus, as a way to thank your host, you can choose to donate any amount to a charity via the Horizon app.
HostelWorld
Much like a hotel booking site, HostelWorld helps travelers compare deals and accommodations at various hostels. Use the site to read reviews, book a stay at one of over 33,000 properties in 170 countries and gain access to 24/7 customer service.
11/42
Farknot Architect / Shutterstock.com
HotelTonight
Are you planning a last-minute trip? The HotelTonight app helps you find deals on unsold hotel rooms for that night through the following week. The app screens every hotel it features to help ensure customer satisfaction.
Save even more by taking advantage of all the things your hotel will give you for free, such as bike rentals, travel guides and maps.
HouseCarers.com
Search for housesitting opportunities around the world or find someone to take care of your home through this site. HouseCarers.com costs nothing for homeowners but $50 annually for sitters.
Luxury House Sitting
Sitters pay $25 annually, but homeowners can join this site for free. Sitters are ranked based on feedback from homeowners, helping people searching for housesitters have peace of mind and information in advance.
MindMyHouse
At no cost to homeowners and $20 for housesitters, MindMyHouse connects both parties for a win-win: Those going out of town can find someone to watch their place while travelers can find comfortable, larger properties to stay in via housesitting opportunities.
15/42
Kalamurzing / Shutterstock.com
Stay 4 Free
Members in 85 countries get to stay in the destination of their choosing for free via this home exchange site. The monthly membership fee ranges from $12 to $35 per month.
16/42
jeanvdmeulen / Pixabay
TalkTalkBnb
Get free lodging in exchange for helping your hosts practice their language skills when you book your accommodations through TalkTalkBnb. Hosts provide a traditional bed and breakfast experience, which includes not only a bed but supper and breakfast as well. It's also a great way to meet locals while you travel.
Tripping
Tripping compares prices at over 10 million vacation rentals in 150,000 locations worldwide by aggregating prices from HomeAway, VRBO, TripAdvisor, Booking.com and more. Simply select your dates and destination and filter by bedrooms, rate, location and any amenities you might want. Once you find the accommodation with the best available price, Tripping links you directly to the partner site for the booking.
18/42
Tom Ziora / Trivago
Trivago
Trivago searches 400 booking sites around the world to find you the best hotel deals. Simply choose your destination and the dates you want to travel, and Trivago does the rest. The site also provides aggregate hotel ratings and reviews sourced from other travel sites, so you know what you're getting when you book.
19/42
©TrustedHousesitters
TrustedHousesitters
With a focus on caring for pets, this site connects pet lovers with people who have pets and homes that need care while they're away. A $119 annual fee gives you access to homes that need sitters around the world; your stay is free in exchange for pet care, and you can find stays that last just a weekend or a few months.
20/42
Rawpixel.com / Shutterstock.com
Save Money on Airfare and Transportation
It's one thing to save on your lodging, but you'll likely need a cost-efficient way to get from point A to point B within your destination. Click through to see the best options that could help you save on airfare and transportation.
Adioso
Say you know you'd like to travel somewhere, but don't have set dates in mind. Maybe you want to fly to New York on any Friday this month or travel to Bali in June but don't care when. Adioso is a travel app and site that allows for flexible flight booking and price comparing so you can find the cheapest time to travel. Take advantage of Adioso to find popular destinations you can fly to for under $99.
BlaBlaCar
BlaBlaCar is an on-demand carpool app that connects drivers who have an empty seat with people who need rides in over 20 countries, including Europe and South America. It's especially handy if you're traveling long distances.
BusBud and Wanderu
When you're planning to travel by bus from one city to another but unsure about your options and pricing, BusBud and Wanderu have you covered.
Both sites connect commuters to bus and train operators, helping make the process of comparing costs and options as simple as possible. Wanderu helps you find deals to travel to 10,000 destinations across North America and Europe via bus and train, while BusBud focuses specifically on bus transportation, and helps you find deals to get to over 16,000 cities in over 75 countries.
24/42
dennizn / Shutterstock.com
Google Flights
Easily compare flight prices with Google Flights, which allows you to search for airfare by date, location and interest. To make sure you're really getting a good deal, opt for one of the airlines with the lowest baggage fees, such as Air China or Emirates.
25/42
Pe3k / Shutterstock.com
KAYAK, Momondo and SkyScanner
You might have used these travel sites for hotel and flight bookings in the past, but these sites also offer car rental bookings. Compare companies for the best deal.
Rome2rio
Make transportation price comparing a snap. The Rome2rio app can compare costs between a car, airplane, bus, ferry or train between any two locations on your mobile device or tablet.
Secret Flying
Find cheap flights on Secret Flying, which posts links to third-party sites offering plane trips at discounted rates. The site promises that you can save up to 80 percent on flights around the world, without paying any signup or membership fees.
28/42
phinit / Shutterstock.com
The Flight Deal
Traveling from Baltimore to Bogota, Colombia, for just $250 might sound impossible. But it isn't, according to a flight listing on this site. Browse cheap tickets, deals and other relevant information for the air traveler.
29/42
Piviso.com / Flickr.com
Resources for Frequent Flyers
Frequent travelers who tend to travel by plane should take advantage of these sites for great flight deals, insider savings tips and forums to communicate with other travelers about the best offers available.
30/42
GaudiLab / Shutterstock.com
FlyerTalk
FlyerTalk is a forum site that helps connect readers to information and other travelers. You can browse queries and find out about specific issues you might not have considered for your trip. Or look for information, such as how to make the most of your miles and points.
The Points Guy
This blog covers deals, best credit cards for travelers and topics based on destination. It's a helpful resource if your goal is to plan a cheap vacation.
Save Money on Food
For foodies, dining out might be non-negotiable, or for backpackers or those who stay in hostels, cooking might not be a viable option. Click through for suggestions on how to save money on food and dining costs while traveling.
Stick With Food Trucks and Markets
Compared to restaurants, street food bought from food trucks and open markets will offer eclectic local fair at a lower cost. There isn't a website or app that aggregates food markets or best local food trucks, but it's easy enough to find a listicle on the internet that details your options at your destination.
World Wide Opportunities on Organic Farms
When your travel plans consist of backpacking through remote areas, WWOOFing might be an option for you. Organizations associated with WWOOF help volunteers connect with opportunities on organic and sustainable farms. Volunteers receive food, accommodations and lessons in agriculture in exchange for their help.
35/42
ArthurStock / Shutterstock.com
Use TripAdvisor to Find Restaurants
TripAdvisor offers its readers a restaurant guide, which can help locate the fare you desire at a cost you can afford. In addition, you can read the latest reviews of each dining spot to help you decide if it's worth your time to visit.
36/42
solominviktor / Shutterstock.com
Save Money on Tours and Activities
Once you arrive at your destination, it might be difficult to get the most out of your time there without a tour or prearranged events to attend. To enjoy planned outings with other travelers, check out these sites for tour and activity bookings.
37/42
Bruce Mars / Pexels
Field Trip
The Field Trip app lets you be your own tour guide. The app notifies you about points of interest along your travels based on different interest streams you can subscribe to, such as "Historic Places and Events," "Lifestyle," "Food, Drinks and Fun," "Cool and Unique" and more. There are plenty of breathtaking sights around the world that you can see for free.
38/42
Harsha K R / Flickr.com
G Adventures
With tours based on preferred travel style, such as active, family, local living or marine, you can pick activities and options that fit your preferences. Your choices can help you connect with like-minded individuals who are also traveling.
39/42
amirraizat / Shutterstock.com
Trip by Skyscanner
Choose your destination plus preferred activities, and get a vacation that satisfies both your desire to see a particular country and your favorite hobbies. Nineteen tribes, including family travelers, foodies, LGBTQ and more help Trip users get personalized recommendations.
40/42
Nicolas Solop / Flickr.com
Vayable
Vayable allows you to book experiences around the world offered by in-the-know locals. Activities available for booking include a Paris night photography tour, a food crawl through Rome and a hidden treasures of Buenos Aires tour.
41/42
Naz Amir / Flickr.com
Viator
Search over 60,000 activities across the U.S. and abroad with Viator, which guarantees it will help you find the lowest prices for any experience you book. Book a 30-minute cooking class in Tokyo or a sunset dinner cruise in the Sydney Harbour for less than $75 each.
42/42
rawpixel.com / Pexels
Budgeting Your Trip
Upfront costs are easy enough to navigate when booking tours, flights and lodging, but it can be easy to get ahead of yourself and your savings once you're at your destination. Between souvenirs, food and other miscellaneous costs, it can be difficult to keep track of spending — especially if you lack a computer or other technology to track your credit card expenses.
Consider using the site Budget Your Trip to keep track of your expenses once you reach your destination. The site also helps visitors plan their trips and factor in all costs, which can often be vague or intangible until your arrival.
More From GOBankingRates
Disclaimer: Some of the photos in this article are representational and do not necessarily depict the company or tip described.
About the Author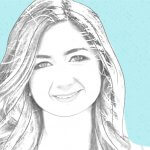 Gabrielle joined GOBankingRates in 2017 and brings with her a decade of experience in the journalism industry. Before joining the team, she was a staff writer-reporter for People Magazine and People.com. Her work has also appeared on E! Online, Us Weekly, Patch, Sweety High and Discover Los Angeles, and she has been featured on "Good Morning America" as a celebrity news expert.